A police helicopter with three on board came down on top of a pub filled with a Friday evening crowd in Glasgow, Scotland, police said, leading to unspecified casualties and ongoing efforts hours later to rescue people believed trapped inside the unstable building.
"I can confirm there are a number of casualties but it is too early at this stage to provide further details," Police Scotland Deputy Chief Constable Rose Fitzpatrick said via Facebook more than four hours after the accident at The Clutha pub in Glasgow. "We will provide further updates at the appropriate time."
The statement added, "It is too early at this stage to provide any details around why the helicopter came down. ... A full investigation has already begun and this is being carried out jointly between Police Scotland and the Air Accident Investigation Branch, under the direction of the Crown Office and Procurator Fiscal Service."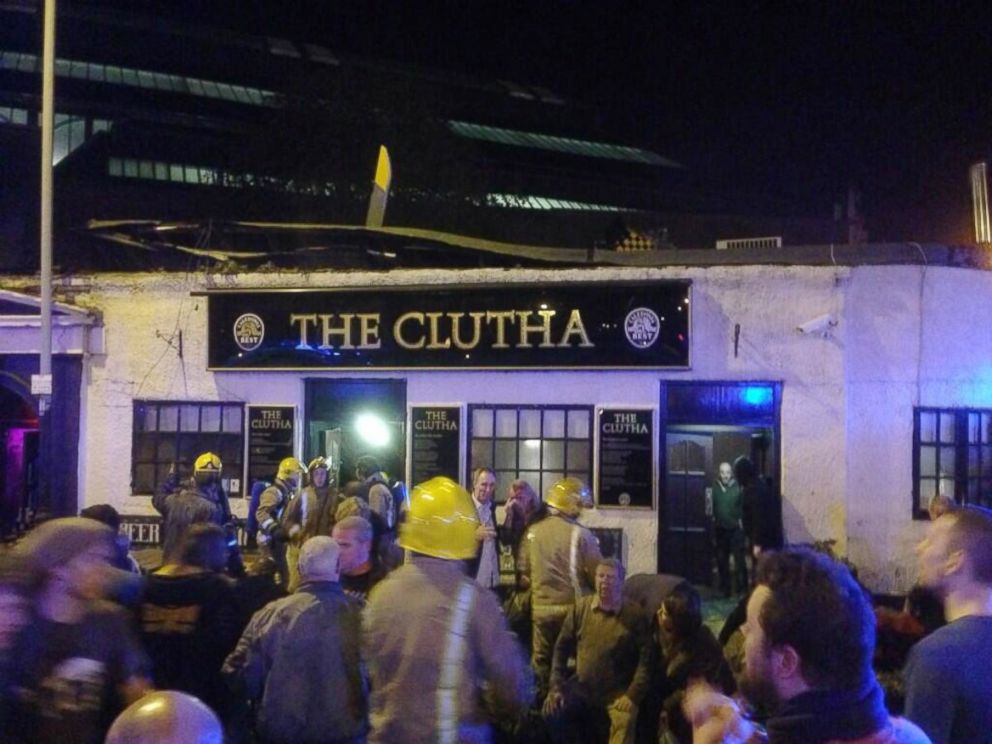 Hours earlier, amid the rescue effort,
First Minister of Scotland Alex Salmond
tweeted that, "Given an incident of this scale we must all prepare ourselves for the likelihood of fatalities."
Two police officers and a civilian pilot were on board the helicopter, a Eurocopter EC135 T2, when it "came down on the roof of a pub in Stockwell St at 10:25pm" local time, but their conditions were not immediately known, Police Scotland tweeted.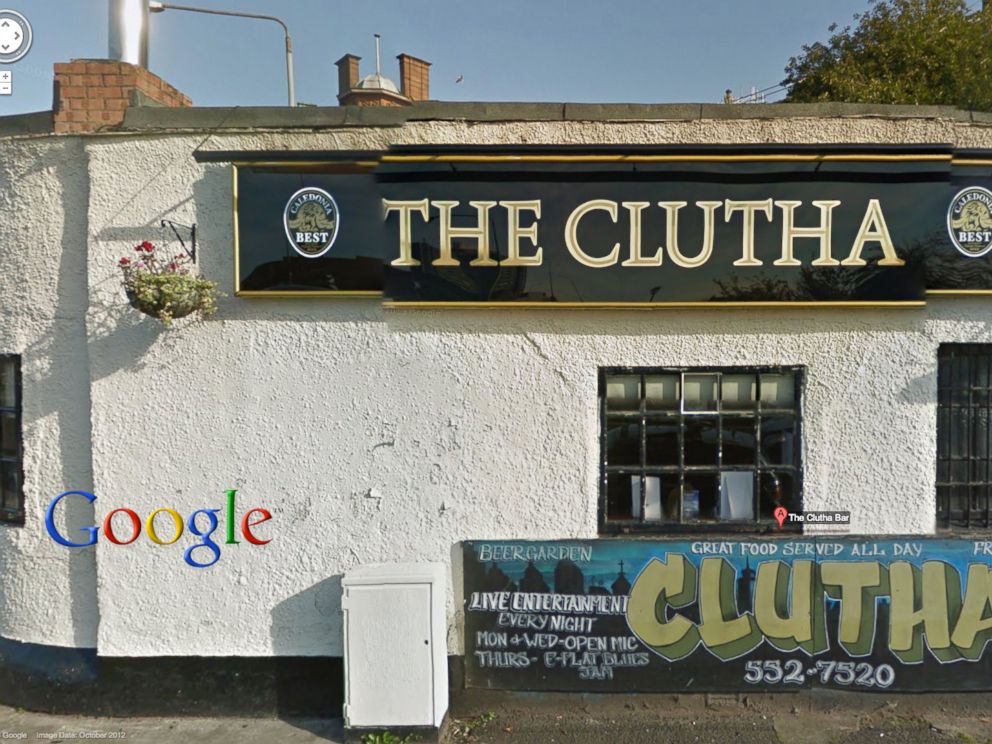 Assistant Chief Officer Lewis Ramsay of Scottish Fire and Rescue Service told the BBC approximately four and a half hours after the emergency began that rescuers still were making vocal contact with people trapped inside the pub. He added that the building remained unstable and numerous people had been removed with multiple types of injuries, and some of the injured had been taken to hospitals.
"This is a methodical search and a methodical rescue operation," Ramsay said.
Multiple ambulance crews and a special operations team were on the scene, emergency officials said.
A witness told the BBC she heard a bang and then people screaming, and saw them racing out of the pub.
Grace MacLean told the BBC she and others inside the pub did not see the helicopter until they got outside.
"There was like a 'whoosh' noise, there was no bang, there was no explosion and then there was sort of smoke, what seemed like smoke," she said, according to ABC News Radio. "The whole pub just filled with dust, like you couldn't see anything, you couldn't breathe. Every time you took a breath you were kind of caught in your mouth."
Local ska band Esperanza was playing a free show at the pub and the band members eventually escaped, according to the band's Facebook page.
"Thanks for all the messages," it read. "It seems that the band are all OK. Not so sure about everyone else."
Gordon Smart -- editor of the Scottish edition of the Sun newspaper, according to The Associated Press -- told the BBC he was heading to his car when he witnessed the crash.
"I heard a misfiring engine, looked above me," he told the BBC, according to ABC News Radio. "I couldn't make out where it was coming from. It got louder and louder and louder and [I] spotted a helicopter falling from the sky.
"It looked like the rotors went spinning, the helicopter was sort of turning in a strange position and dropping a good speed -- and, oddly enough, there was no explosion, no fireball," he said.
"When I first heard the noise, I thought the helicopter was about to land on the car park where I was," he added. "I really can't come to terms with what I've seen -- proper shock, yeah, genuinely shocked."
Labour Party spokesman Jim Murphy told the BBC he was trying to lend a hand at the site of the accident.
"It's a just a horrible, horrible scene," he said, according to ABC News Radio. "A pile of people clamoring out of a pub that's dust. No smoke. No fire. But just huge dust and people covered in dust and multiple injuries."
British Prime Minister David Cameron tweeted, "My thoughts are with everyone affected by the helicopter crash in Glasgow - and the emergency services working tonight."
MacLean told the BBC that the response in the pub was "a real testament, actually, to the people of Glasgow."
"Everyone in that pub were shouting, like, 'Here's the door. Come here,'" she said. "We were helping each other out."
ABC News' Micah Grimes and Ben Stein contributed to this report.