— -- Pro-democracy protesters filled the streets of Hong Kong today, one day before a deadline for governmental reform.
The Occupy Central movement says it set an Oct. 1 deadline for the city's unpopular Chief Executive Leung Chun-ying to meet their demands for genuine democracy and for him to step down as leader of Hong Kong. The deadline was established in recent days, a means to elicit a government response.
Wednesday marks the 65th anniversary of the establishment of the People's Republic of China.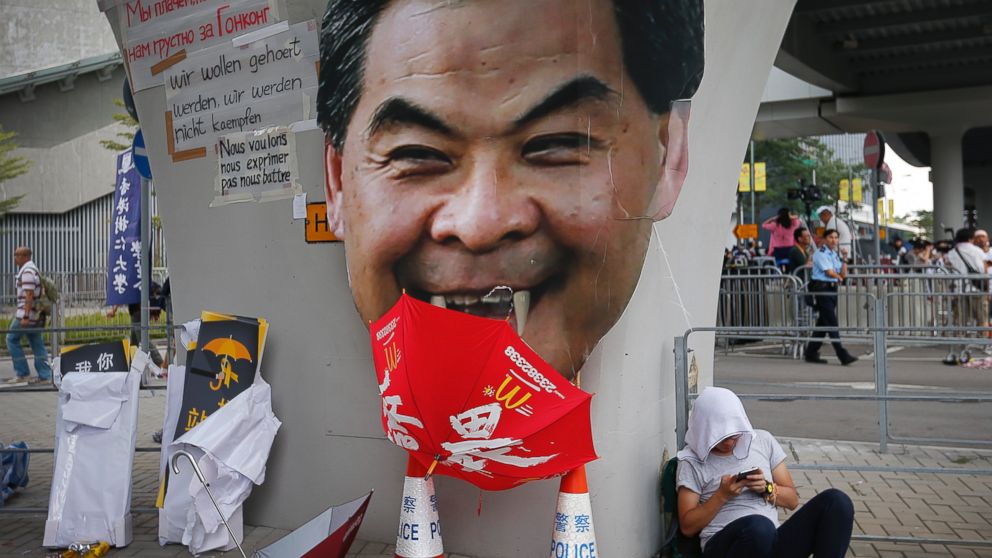 Occupy Central, a campaign advocating a free, independent voting process, accused the government of employing delay tactics, "clearly a disregard for public opinion," according to a statement posted on the group's website.
Activists, many of them students, have been camped out since late Friday, demanding that Beijing grant democratic reforms to the former British colony.
The activists have been dubbed the "umbrella revolution" by some because the crowds have used umbrellas to not only block the sun, but also to stop the police from hitting them with pepper spray.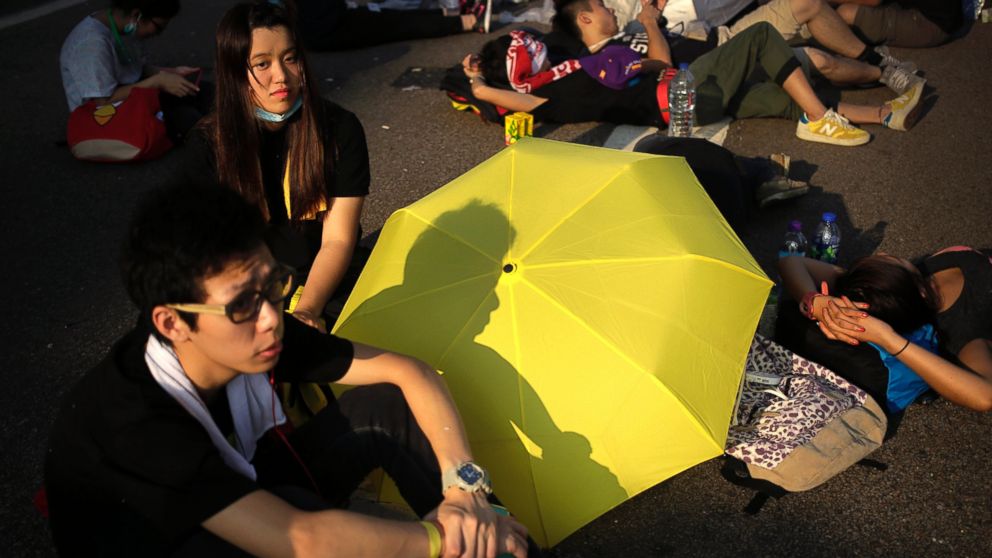 Monday marked a relatively peaceful night. A group of musicians entertained crowds with a rendition of "Do You Hear the People Sing" from the musical Les Miserables.
The activists also staged a "mobile light" vigil, waving their glowing cellphones as the protests stretched into the fourth day.
Activists remained in the streets Tuesday, some catching naps wherever they could find them.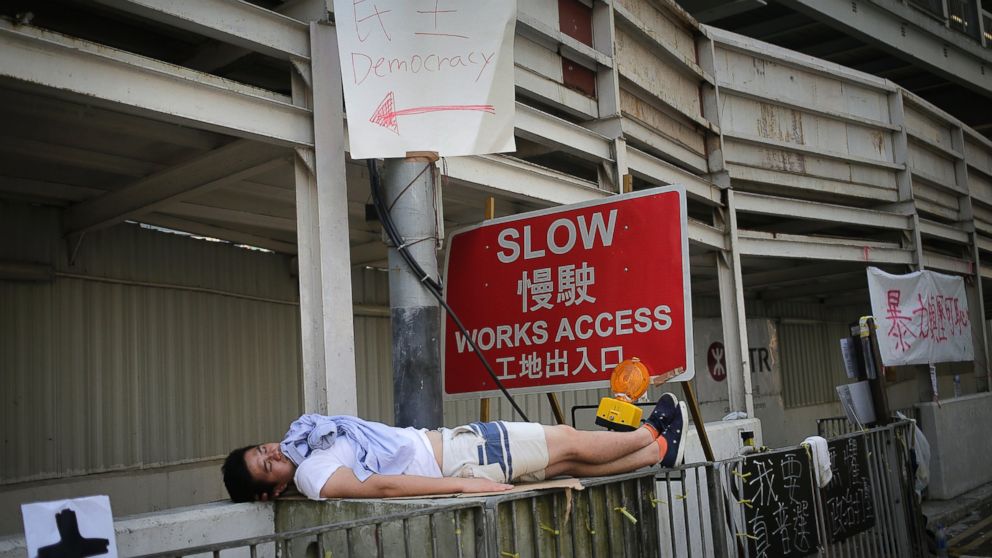 Vivian Lo and Ka Sing Fung, 30, posed for photographs in front of the protest site after marrying.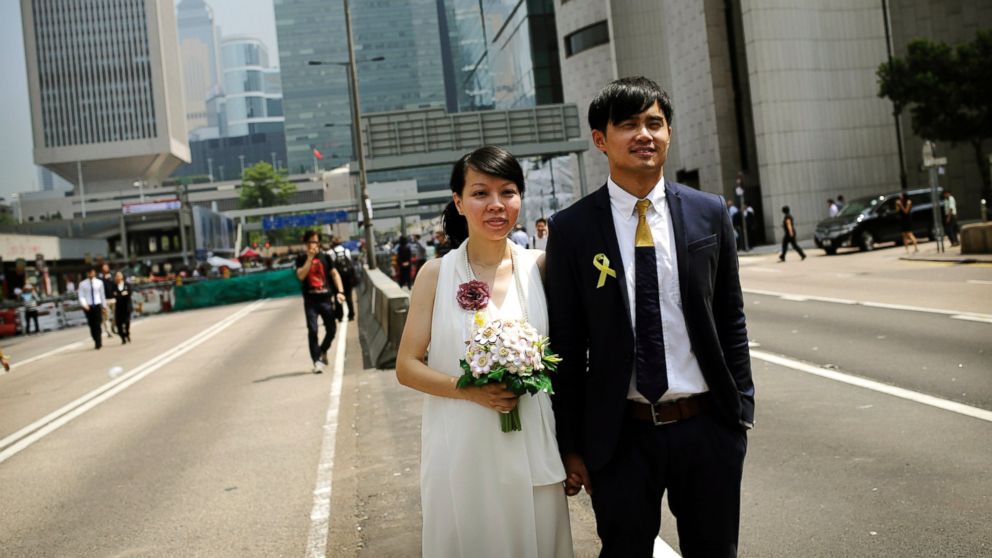 China's National Day should bring even larger crowds flooding the streets Wednesday. The government said it was canceling a fireworks display planned to celebrate the National Day, a decision criticized by Occupy Central.
"The government's decision to cancel the firework display on the national day and postpone the consultation on constitutional reform is just aiming to avoid further deterioration in governance and intensification of social conflicts," the group wrote online.
The Associated Press contributed to this report.