In a small village on the border of Austria and Hungary, Randi sat in a lot lined with a dozen buses filled with hundreds of other refugees from war-torn Syria.
The 17-year-old looked exhausted but smiled shyly as she peered at the crowd with her cousins, Majid and Abud, and her mother, Najua. They had arrived in the Austrian village of Nickelsdorf on Saturday and were finally one step closer to reaching her two brothers in Germany after fleeing Syria, where Randi's father had been killed in a bombing in Aleppo.
Randi and her family's story mirrors those of many other refugees who have left Syria and conflict elsewhere in the region for Western Europe. Thousands have arrived in Germany, where authorities estimate 800,000 people could apply for asylum by the end of the year.
Clouds hung over Randi and other families waiting for hours in Nickelsdorf to board a bus that would take them to a train headed for Germany. Many laughed and huddled together, much happier than the day before. At least they had left Hungary, a country where they did not want to stay.
In an act of defiance against Hungarian authorities, which had suspended trains to Western Europe, between 1,200 and 2,000 refugees decided to walk from Keleti Station in Budapest to Vienna on Friday. Men, women, children -- even people on crutches -- marched from the late morning to evening, clutching bags filled with all the possessions they had.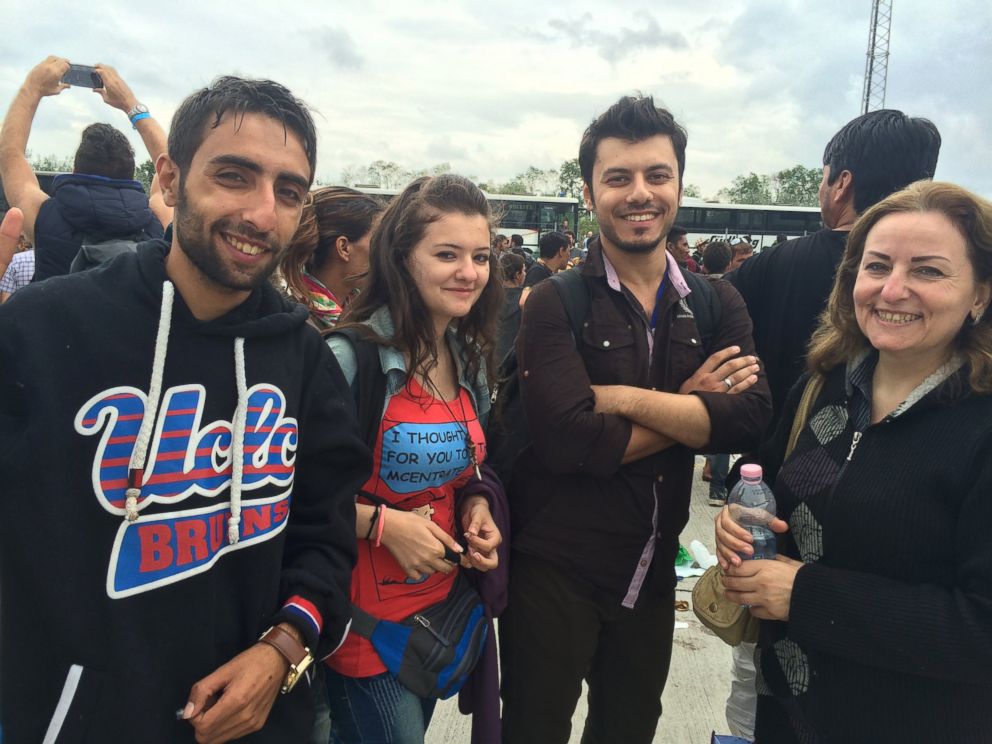 They took breaks every two hours to rest their aching feet. Late on Friday night, Hungary decided to send buses to pick them up out of safety concerns because of traffic and reports of soccer fans planning attacks on the refugees.
Like hundreds of thousands of refugees flooding through the borders of the European Union, Randi and her family had spent time in Izmir, Turkey, taken a boat to the coast of Greece, and traveled by foot to the Hungarian capital. There they had waited, feeling unwelcome, and got on a bus Friday night bound for the border with Austria.
When they arrived in Austria, they found that Red Cross workers had set up a station with blankets, food, and other supplies for the hundreds of people that were now coming via bus and train to the border. One family came twice in a yellow van that was filled with packs of milk and food. While people rushed into a line to grab whatever they could, a boy with the family handed Suleima Harjou diapers and wipes as she sat.
Harjou, like Randi's family, was leaving Syria. She and her husband, Omar, of Kobani, had gotten on a small boat from Turkey to Greece with their 6-month-old baby Revan, hoping they would make it to the shore as water started to leak into the vessel. With the boats often overcrowded and hardly equipped for the high seas, 2,400 people have died on the water this year, according to the International Organization for Migration (IOM).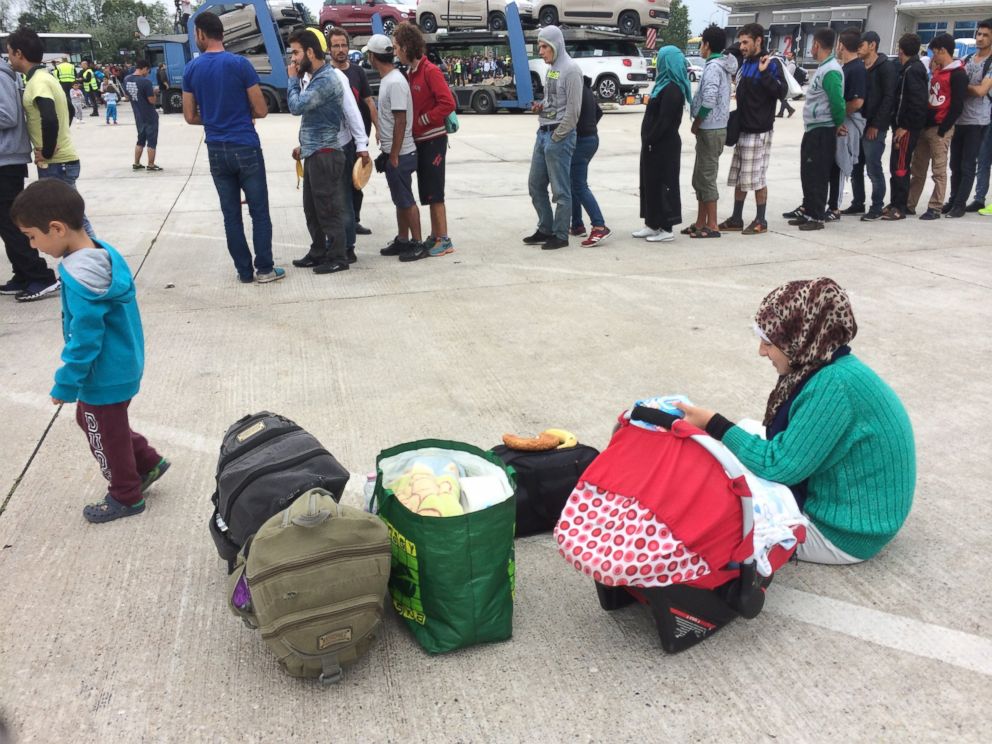 The Harjous come from the same town as Aylan Kurdi, a 3-year-old boy who had died and washed ashore, sending the shock of the refugee crisis to the world. Taking a boat to the Greek coast was a risk, but everyone has had the same goal.
"I need a good life for me, my wife, and my baby," said Omar Harjou.
On Sunday morning, in Vienna, refugees arrived by train, receiving food and clothing as they headed to Germany to obtain immigration papers and start anew. As they walked past the platform, wrapped in blankets, tears streamed from the eyes of volunteers, travelers and refugees. Austrian volunteers served trays of hot tea. Aid workers carried signs indicating what language they spoke in order to help with translation.
For many refugees, this was the final leg of their journey, while for others, including Randi's family, it was just one more step. She and her family left late Saturday on a train headed for Germany.
Back in Nikhelsdorf, Omar and Suleima looked forward to living in Sweden, taking turns holding Revan, whose name Omar says means "the one who knows the way."