Russell Crowe, aka the gladiator Massimo Decimo Meridio, strolled into the real Colosseum in Rome Wednesday evening to watch a special charity screening of Gladiator, the blockbuster Oscar-winning Ridley Scott movie, released 18 years ago.
The screening, on a massive 20-meter HD screen, was accompanied by a live performance of the Italian Cinema Orchestra and a 100-piece choir playing the movie's soundtrack.
The unique summer event for just 300 paying spectators in the world-famous monument was organized to raise money for the "End Polio Now" charity and to contribute to funding a special elevator to help visitors see the upper level of the monument.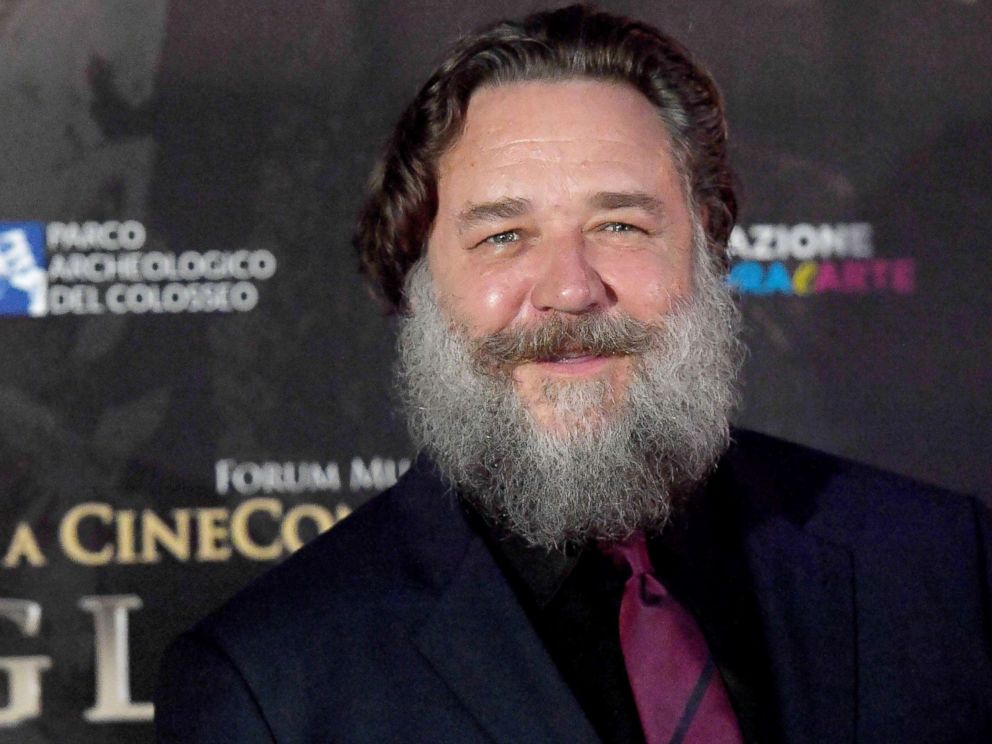 On Tuesday, sporting a white bushy beard and wearing a Roma soccer team scarf, the 54-year-old actor, winner of an Oscar in 2000 for his lead role in the movie, toured the ancient Roman sights in the capital, ate in a well-known restaurant near the Pantheon and met the press.
Speaking about his role in the movie as the made up character Massimo Decimo Meridio, a vengeful former general battling with a corrupt emperor's son, Crowe said that the gladiator's story had impacted on him because "he was not only a man of action, but also one with a range of emotions."
The Colosseum seen in Scott's movie was digitally created and Crowe said "only half of it was reconstructed in Malta so we had to to duplicate scenes, filming first from the northern entrance and then from the southern entrance, to give the audience the idea that it was the whole monument."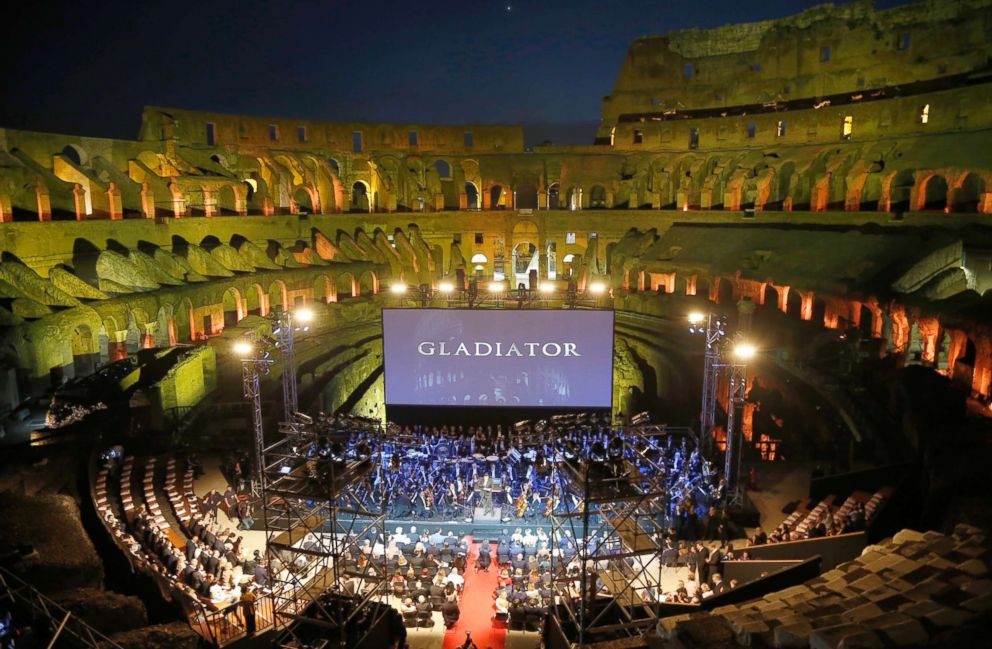 Crowe was in the news in April for the auction of his collection of movie memorabilia which included the body armor worn in the death scene of his character in Gladiator. It went for about $96,000. Also sold at the same auction were other pieces of costume from the movie (a codpiece, sword and pair of leather wrist cuffs) along with a fully working copy of a Roman chariot.
The screening will be repeated on Friday and Saturday at Circus Maximus, the ancient Roman stadium near the Colosseum where chariot races took place. There, a larger audience of 6,000 people each night will be able to enjoy the open-air screening.
Other celebrities, including Roma soccer team's legendary player and former captain, Francesco Toti, attended the screening.
President Ian Riseley of Rotary International, the organization that is raising the funds for the End Polio Now campaign, highlighted the importance of this event saying that even though the world is close to eradicating polio forever, it is fundamental to continue to raise funds and awareness and for this important cause. The Bill & Melinda Gates Foundation, the World Health Organization, UNICEF, and the US Center for Disease Control and Prevention were also supporting the event.