Russia taking heavy losses as it wages new offensive in Ukraine
Ukraine claims Russia has lost thousands of troops in a week of fighting.
KYIV, Ukraine -- Russia appears to be suffering severe losses as it wages its new offensive in eastern Ukraine, amid some of the bloodiest fighting in months, according to Ukrainian officials and independent analysts.
Russia has thrown thousands of troops and hundreds of tanks and armored vehicles into the offensive, which is focused mainly on the strategic city of Avdiivka and further north near the city of Kupiansk. Russian forces for roughly two weeks have been trying to encircle Avdiivka, which is one of the most heavily fortified areas of Ukraine's frontline.
Ukrainian officials on Sunday claimed Russia had lost over 6,000 soldiers in a week, as well as over 400 armored vehicles and tanks. Britain's defense intelligence claimed Russian casualties have spiked by 90% since it began the offensive.
ABC cannot independently verify those numbers, but numerous videos of the Russian attacks around Avdiivka released by Ukrainian units suggest Russia is taking losses on a scale not since last winter.
Some of the videos show columns of Russian armor coming under withering Ukrainian fire as they try to advance, pummelled by artillery and anti-tank missiles, and running into minefields. In other videos, Russian forces can be seen being barraged by U.S.-supplied cluster munitions. Large groups of Russian infantry can be seen being struck by artillery.
Open source analysts watching the videos have counted dozens of Russian vehicles destroyed and damaged.
Ukraine does not publish its own casualties, but Ukrainian officials have acknowledged they are also large.
So far Russian forces have made little progress, only advancing a few hundred meters, near Avdiivka, according to both Ukrainian and Russian accounts.
But despite the losses, Russia is continuing its efforts to encircle Avdiivka. The Washington, D.C.-based Institute for the Study of War on Sunday assessed Russia was moving more troops up to continue the attack.
"Russian forces are funneling additional forces to the Avdiivka front despite ongoing challenges with frontal mechanized assaults and the failure of a renewed push on October 19-20," the ISW wrote in its daily update on the war.
Ukrainian officials have said they believe the determined Russian effort to seize Avdiivka is motivated by the Kremlin's desire to claim a significant victory ahead of Russia's presidential elections next year.
"It appears that Russian forces are continuing to use ineffective and costly tactics in offensive efforts near Avdiivka leading to high personnel and vehicle losses, and that they have continuously done so in several waves of attacks over the past week suggests that the Russian military command is prioritizing this axis, despite continued and growing losses," the ISW wrote in an earlier assessment on Saturday.
Some Russian pro-war military bloggers have criticised how the operation has been handled and the decision to attack the most heavily fortified area of Ukraine's line, given the small progress so far.
Analysts, however, have warned that despite the catastrophic losses, Russia may still be able to encircle Avdiivka and that it still has sizeable reserves in the area.
Vitaliy Barabash, the head of Avdiivka's Ukrainian military administration, on Monday said Russian forces were attempting to cut the only road leading to the city, which would isolate the Ukrainian forces defending it.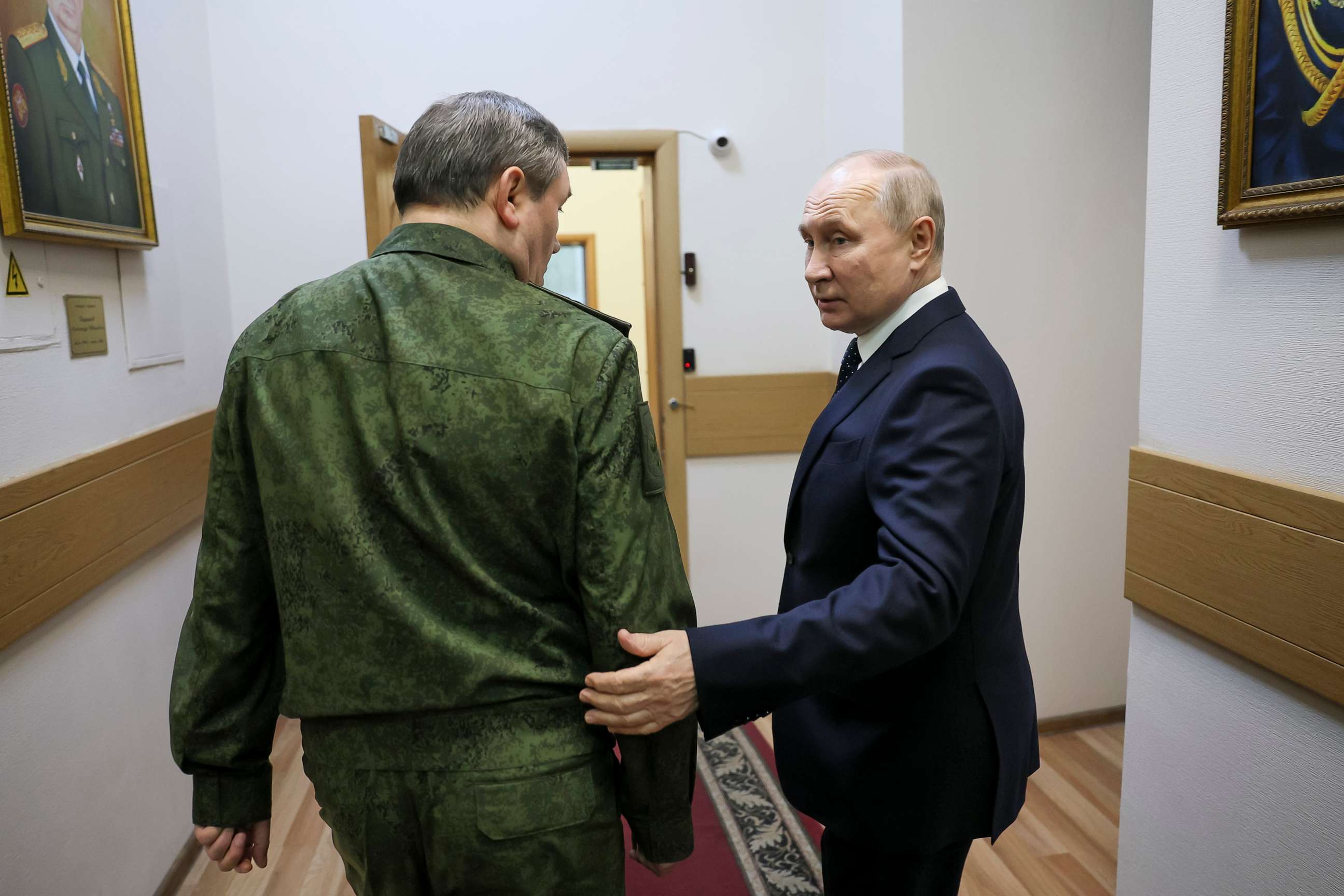 "Logistics are very difficult. Twenty two kilometers to the city are constantly under fire, both during the day and at night. It greatly complicates both evacuation and bringing in humanitarian aid. Any logistics is all through one road. Of course, the enemy is trying to cut it," Barabash said in a live interview with RFE/RL.
He also said that 1,601 civilians still in Avdiivka did not want to leave.
Ukraine is also still on the offensive. In the past week, an unusually large force from two elite Ukrainian Marine brigades landed on the Russian-occupied eastern bank of the Dneipr river in the Kherson region. The Ukrainian units have advanced into at least two villages there and are digging in, according to Russian military bloggers.
The scale of the operation is still very unclear, but it appears Ukraine may be attempting to establish a bridgehead there that if successful could create a possibility for it to move larger forces across for a bigger attack, potentially opening a new front in its counteroffensive. For now, most analysts assess the size of the Ukrainian force operating on the eastern bank is still small.
Ukrainian forces are also continuing to attack on the main axis of the counteroffensive in the southern Zaporizhzhia region and around the city of Bakhmut, reportedly making small advances.