BEIJING -- A video showing an orangutan smoking a cigarette has gone viral -- and sparked international anger toward a controversial zoo's alleged mistreatment of animals.
The video was shot by a visitor Sunday at Indonesia's Bandung Zoo, which is about 90 miles southeast of the capital, Jakarta. It captured a young man taking a few puffs from a cigarette and tossing it, still lit, into an open-air enclosure.
That's when the orangutan -- a 22-year-old Bornean named Odon -- picked up the cigarette and started to inhale it, drawing laughter from onlookers.
But animal rights activists didn't find it funny. They condemned the visitor's alleged carelessness and the zoo's apparent lack of supervision and education against such acts.
It's not the first time Bandung has been criticized for how it handles its animals. As recently as last year, the zoo was accused of starving bears after footage of the skeletal animals begging for food was posted online and went viral.
Marison Guciano, a senior investigator for Scorpion, a local wildlife NGO, wrote in a Facebook post that the issues must be addressed and the country desperately "needs animal welfare standards in its zoos."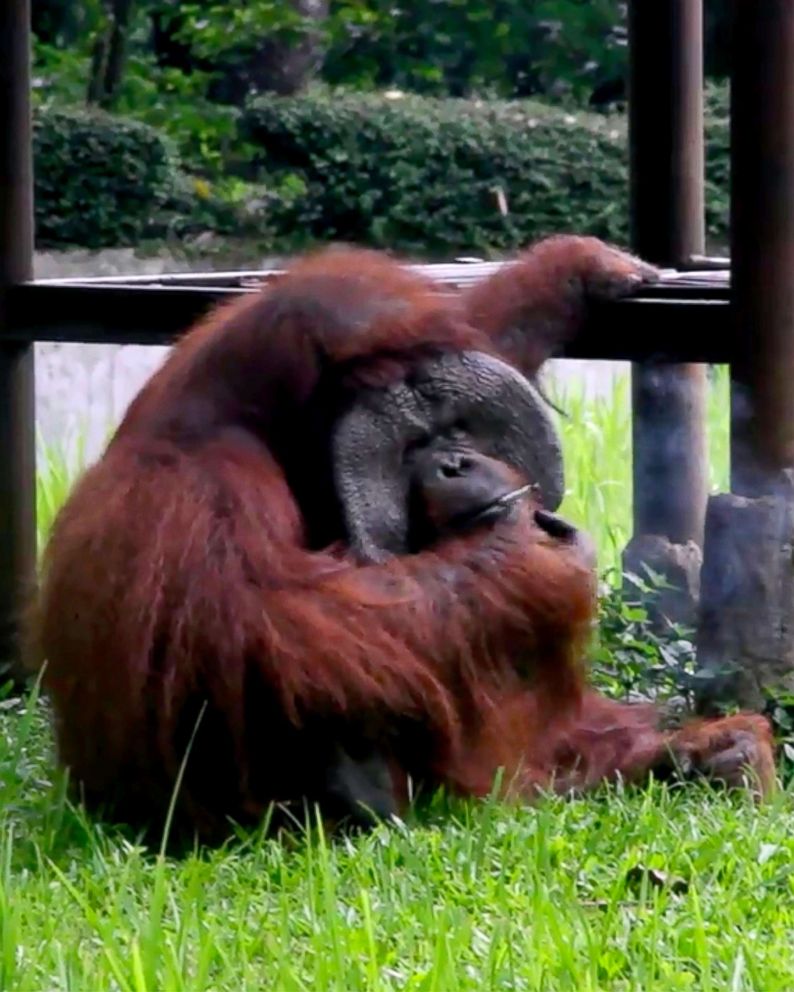 Meanwhile, about 1 million people have signed up to a Change.org petition to "Shut down the Bandung Zoo now!" following the orangutan incident.
A spokesperson for the zoo said it regrets the incident, and pointed to a warning sign forbidding visitors from giving food and cigarettes to animals, according to the AFP.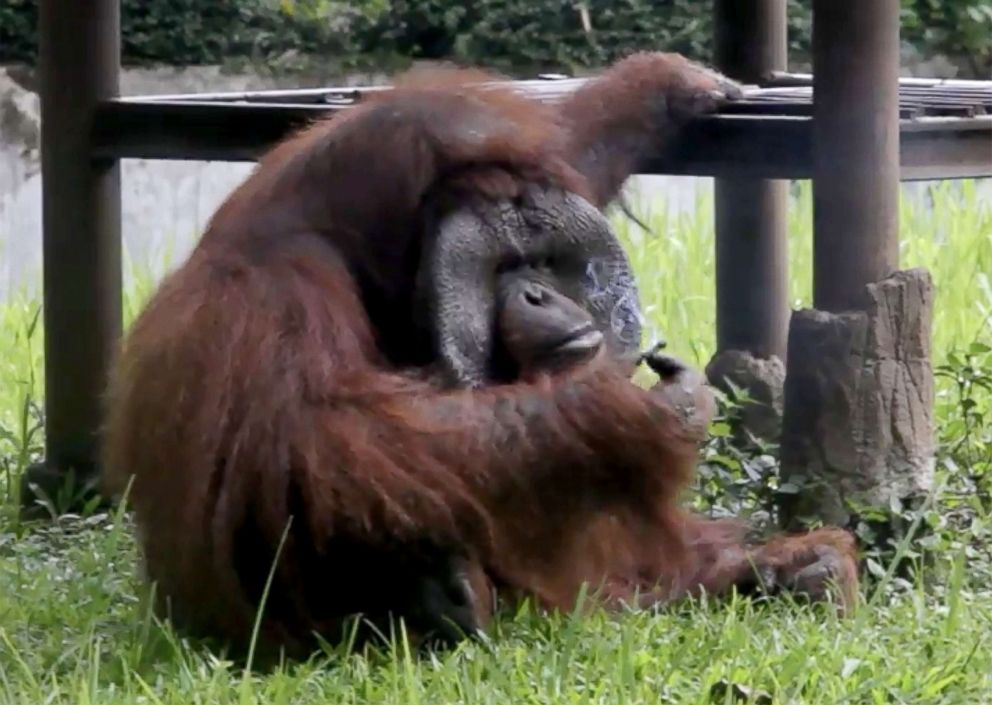 Orangutans -- which means "person of the forest," a term with Malay and Indonesian origin -- are a critically endangered species.
Odon is not the only smoking ape in the world. Tori, an orangutan famous for having a decade-long smoking habit in another Indonesian zoo, was reported to have picked up smoking from cigarette butts left by visitors.