South Korean president Moon Jae-in to visit US ahead of Trump's N. Korea visit
The president will be visiting the U.S. in late May.
South Korean President Moon Jae-in will be making a visit to the White House later this month ahead of the historic summit between President Donald Trump and North Korean leader Kim Jong Un.
The White House made the announcement Friday evening. Moon is scheduled to arrive in Washington, D.C. on May 22.
"President Donald J. Trump will welcome President Moon Jae-in of the Republic of Korea to the White House on May 22, 2018," the White House said in a statement. "This third summit between the two leaders affirms the enduring strength of the United States-Republic of Korea alliance and the deep friendship between our two countries.
"President Trump and President Moon will continue their close coordination on developments regarding the Korean Peninsula following the April 27 inter-Korean Summit," the statement continued. "The two leaders also will discuss President Trump's upcoming meeting with North Korean leader Kim Jong Un."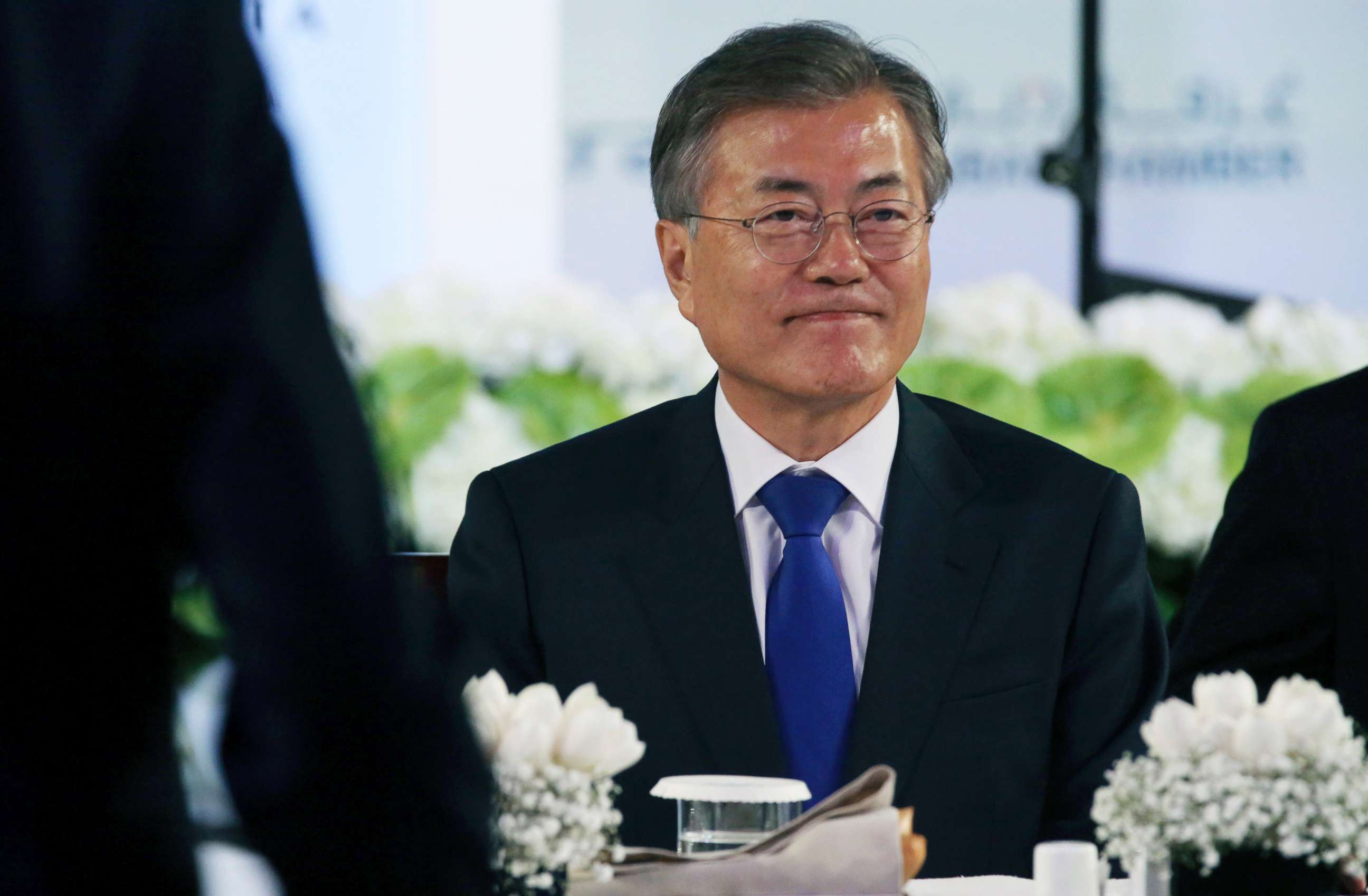 South Korea's Blue House, the presidential office, said largely the exact same thing as the White House in its statement.
"Mr. Moon and Trump will reaffirm a strong alliance between Korea and the United States and deep friendship between the two countries at this summit," a spokesperson said.
Trump's planned trip to meet with Kim has yet to be announced, but he told reporters before his trip to Dallas Friday afternoon for the National Rifle Association's 2018 Summit the date and location was worked out and would be announced soon.
"The trip is being scheduled," Trump said "We now have a date and we have a location, we'll be announcing soon."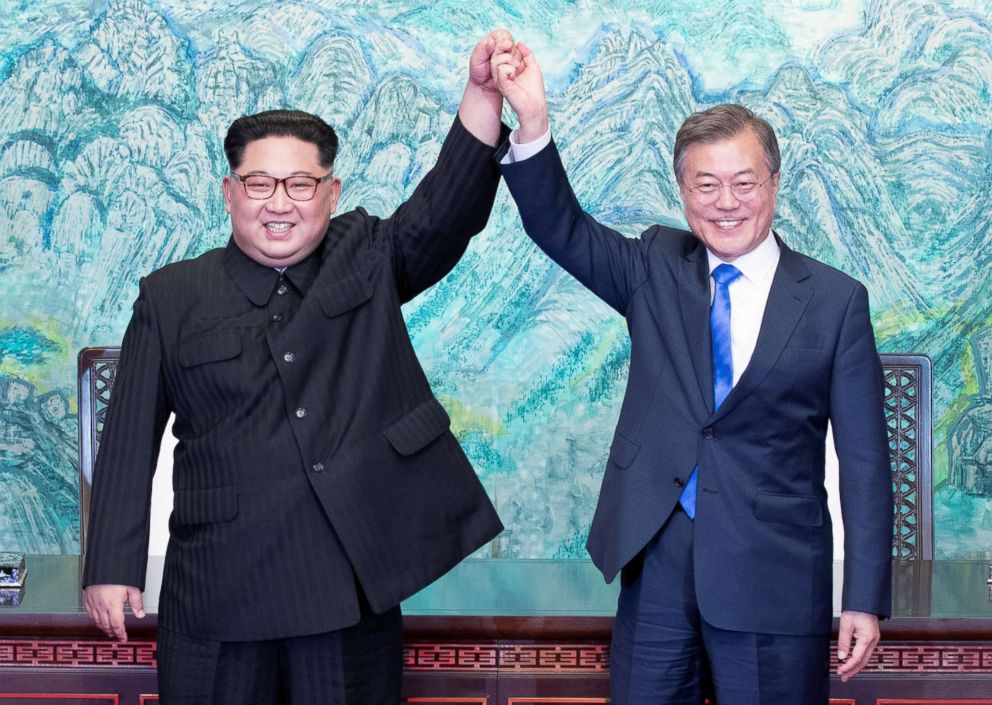 Trump also hinted Friday that good news is coming on the three Americans currently being held as prisoners by North Korea. Kim Dong-chul, a business man in his mid-60s, has been detained in North Korea for two years. Kim Hak Song and Tony Kim, both of whom worked at Pyongyang University of Science and Technology, have been detained for about one year.
"We're doing very well with the hostages, we're in constant contact with the leadership, we're in constant contact with North Korea," the president said on the tarmac at Andrews Air Force Base after also addressing North Korea on the South Lawn of the White House.
ABC News' Jordyn Phelps contributed to this report.