Portugal's Attorney-General Fernando Pinto Monteiro said in a statement today that prosecutors will examine the police report from the Madeleine McCann case before deciding whether to end the investigation or undertake further inquiries.
Officials will "determine whether further inquiries are needed or whether the conditions are in place for the investigation to be closed," Pinto Monteiro said in a statement e-mailed to The Associated Press.
The press release went on to say that the case file amounted to "dozens of volumes" and noted that the judicial secrecy law covering ongoing investigations, which ensures evidence remains confidential, expires only in mid-August.
The comments came just hours after three Portuguese newpapers quoted unnamed sources that police are dropping their investigation into last year's disappearance of a British girl due to a lack of evidence.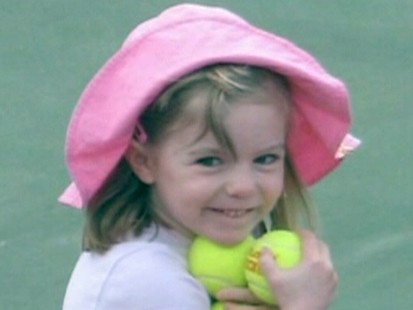 Madeleine McCann went missing in Portugal's Algarve region during a family vacation last May, a few days before her fourth birthday.
Detectives named her parents and a British man who lived in Portugal named Robert Murat as formal suspects in the case.
Two Portuguese newspapers reported Tuesday that police could reopen the case if new evidence emerges.
The papers cite unidentified police sources.
"We do not comment on any criminal investigations," a press officer for Portuguese police told ABC News. However, the official did say that the stories featured in this morning's local papers regarding the McCann case are not official.
Clarence Mitchell, the McCann family spokesman, told ABC News in a phone interview, "We don't have any of this confirmed officially yet. The reality is these reports are probably true but we just don't know for certain."
Mitchell said the McCann's lawyers in Portugal were working on confirming these reports.
He also stressed that the search for Madeleine must go on and that if the Portuguese police have closed the investigation the McCann's lawyers will be pushing for the release of their findings.
"If the search is shelved, then the Portuguese police must hand over all case related documents to our own team and let us carry on the search."
If the case has been closed it may also mean that Kate and Gerry McCann will have their "arguido" or suspect status lifted.
"Gerry and Kate are innocent and should be cleared. They will welcome the fact that they will face no charges," Mitchell said.
At this time both Gerry and Kate McCann remain "arguidos" or suspects in the case of their daughter Madeleine – so does Robert Murat.
Speaking on the phone from Portugal, Murat told ABC News: "Closing the case will not help find her – or any other child for that matter. As much as I would like to go on with my life and have my 'arguido' status go away, that does not mean I would like the whole case dropped."
"Obviously I am not happy about the Portuguese police shelving the case because there is still a child missing."
Allison Havey & The Associated Press contributed to the reporting of this story.