A massive earthquake destroyed hundreds of homes and wiped out whole families in impoverished, rural southwest Pakistan this morning, killing at least 160 people and injuring hundreds.
At least eight tiny villages filled with mud, and homes lie in ruins, according to local residents and government officials. Landslides triggered by the 6.4 magnitude earthquake buried villagers alive in the Ziarat district of Baluchistan, near the Pakistan-Afghanistan border.
"All told, 45 members of my combined family were buried," Haji Shah Gehan, a resident of Ziarat, told ABC News today. "There was devastation everywhere. Everyone was helpless. What could we have done? It was a natural disaster. All we could do is pray."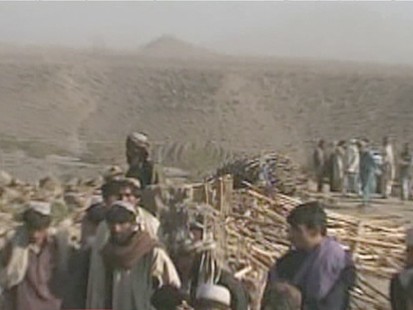 The earthquake struck at about 4:30 this morning, according to the U.S. Geological Survey, and was quickly followed by more than a dozen aftershocks, including a 6.2 quake in the early evening.
Maulana Abdul Samad, the minister for forests in Baluchistan, told reporters that about 15,000 people were homeless and had no electricity, water or food.
He begged the federal government and nongovernmental organizations to send assistance, as did Ziarat's mayor.
"I would like to appeal to the whole world for help," Mayor Dilawar Kakar told reporters. "We need food, we need medicine. People need warm clothes, blankets, because it is cold here."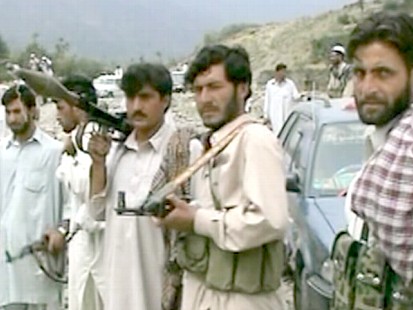 Across swaths of land where people had very little to begin with, they have even less today. Villagers wrapped in chadars, or blankets, walked over piles that used to be their walls. Men in turbans sifted through piles of sticks and mud bricks that used to be their homes.
"By the time I knew it, 17 people in my family were dead," Haji Mohammad Hashim, a resident of Ziarat, told ABC News. "My mind wasn't working. Everything is destroyed."
Video from the village of Sohi shows residents digging mass graves to bury the survivors. Seventeen people were killed in one collapsed house. In another, 12 were killed, according to The Associated Press.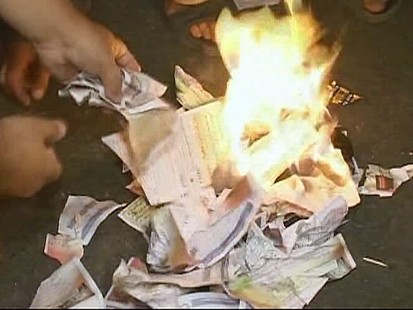 "We can't dig separate graves for each of them," Shamsullah Khan, a village elder, told AP.
The Pakistani military quickly arranged for massive C-130 cargo planes to ferry aid from Islamabad, the capital, to Ziarat and the surrounding villages.
In all, 6,500 blankets, 5,000 tents, 15,000 plastic mats and 5,000 jackets arrived this afternoon or were on their way, according to retired Gen. Farooq Khan, the chairman of Pakistan's National Disaster Management Authority.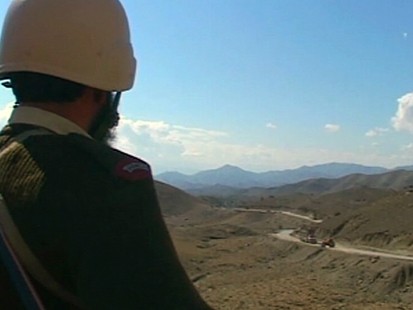 Today's earthquake was the worst natural disaster to hit Pakistan since October 2005, when a massive 7.6 earthquake killed more than 70,000 people in Kashmir.
But Khan said the government had learned many lessons from the inadequate response to that earthquake, and would be able to handle the emergency relief after this earthquake without any international assistance.
"Today's disaster was a localized affair," he told reporters in Islamabad today. "There were no major buildings. People were living in mud houses, so search and rescue did not require a very technical search and rescue effort."
Still, many residents have been left with nothing, and thousands are sleeping in two tent camps set up by the government.
"The village has been flattened," Abdul Rahim Ziyawal, a rescue worker in Wam, told AP. "You can't see a house still standing. There's destruction everywhere."