An 18-year-old student went on a rampage with an axe and Molotov cocktails at his high school in Ansbach, a small town in Northern Bavaria, injuring nine pupils, two of them severely.
At a press conference in Ansbach, Bavarian Justice Minister Joachim Herman told reporters that the assailant, identified by German media as Georg R., was severely injured when police officers fired at him the second they confronted him at the scene.
Witnesses had earlier told local radio station R8 they heard shots fired and German news agency DDP had been reporting that the assailant was shot several times by the police.
It was shortly after 8.35 a.m. when the police station in Ansbach received the emergency call from a pupil of the local Carolinum High School, saying a violent teenager was on the third floor threatening pupils and teachers with an axe and knives.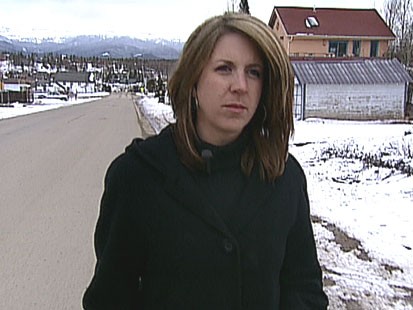 Police rushed to the nearby school to find the male teenager, a 13th grader at the same school, who was carrying several knives and an axe on him, had thrown two Molotov cocktails into the class room, injuring nine students, two of them severely.
According to Herman the attacker was gunned down by police officers immediately after they arrived at the scene.
He said, "Thanks to the immediate, responsible reaction of our law enforcement officers, the whole incident lasted only 11 minutes from the first emergency call until it was over."
Two female students suffered severe burn wounds when the attacker ignited the Molotov cocktails. They were taken to the local hospital and are reported to be in stable condition. Others were taken there for first aid treatment and are said to be OK.
The attacker was transported to a nearby hospital by helicopter; police did not elaborate on the location. He has undergone emergency surgery and is in critical condition.
Attacker Acted Alone, Had No Previous Criminal Record
Asked if the attacker had ever been conspicuous or had any previous criminal record, Herman said, "No, not ever, not even for the most minute matter."
The school then was quickly evacuated and heavily armed law enforcement officers searched the building to make sure there were no other attackers hiding.
It appears that the assailant was acting on his own and there was no other person involved, according to the Bavarian justice minister.
German authorities have been on high alert after a school shooting in the small town of Winnenden last March, when a 17-year-old student shot dead 15 people before he died in a shoot-out with the police.
There have been several warnings of copycat shootings since, with heavily armed police evacuating schools.
In May, a 16-year-old girl was arrested after she had arrived at her school wearing a mask and armed with several knives and a rucksack full of bottles of flammable liquid. She attacked another female pupil with a knife nearly severing the girl's thumb.
The worst school shooting in Germany happened in 2002, when a 17-year-old gunman went on a shooting spree at his school in Erfurt killing 17 students and himself.