— -- One day after the United States announced the killing of a top ISIS financier, Iraqi officials said the terror group has claimed a victory of its own, seizing the provincial Iraqi capital of Ramadi.
"The city has fallen," Muhannad Haimor, a spokesman for the governor of Anbar province, told the New York Times on Sunday. Haimor claimed the fighting left over 500 dead, including the 3-year-old daughter of one of the Iraqi soldiers. There are reports from the region that Iraqi Security Forces have fled the city.
"It is a terrible day," one senior U.S. official who closely tracks developments in Iraq told ABC News. "In some areas executions are being carried out by ISIS on captured Iraqi forces, Iraqi police and tribal fighters."
As a result of the ISIS advance, Iraq's Prime Minister Haider al-Abadi has authorized Iranian Shiite militias, known as the Popular Mobilization Force, to enter the Sunni-dominated Anbar province and assist Iraq's security forces and local tribal fighters.
Yet a U.S. military spokesman with Operation Inherent Resolve, the U.S.-led bombing campaign over Iraq and Syria, says the city of Ramadi remains "contested" and that Iraqi Security Forces are fighting back.
"ISIL has conducted attacks in Ramadi this weekend and the ISF has counter-attacked as recently as today," Capt. John Moore said in a statement to ABC News. "Currently, the city would best be categorized as contested. Iraqi Security Forces are currently conducting defensive and reorganization operations around Ramadi."
But others, including the governor's spokesperson, are saying many the Iraqi Forces are simply fleeing for Baghdad with their families in tow.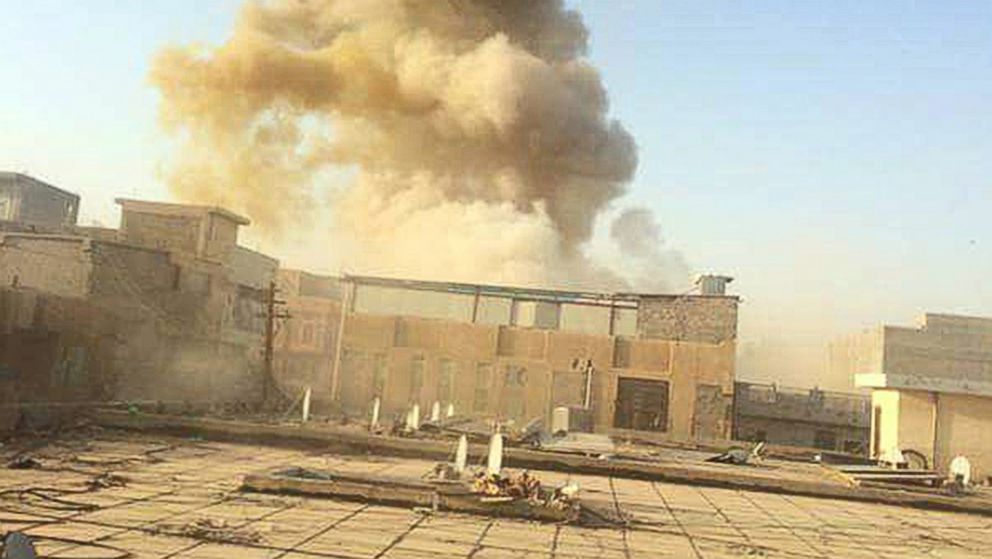 Speaking on BBC World News Sunday afternoon, Haimor said ISIS was able to take over the government compound in Ramadi, a series of now destroyed buildings that housed critical city functions like the governor's office and the police.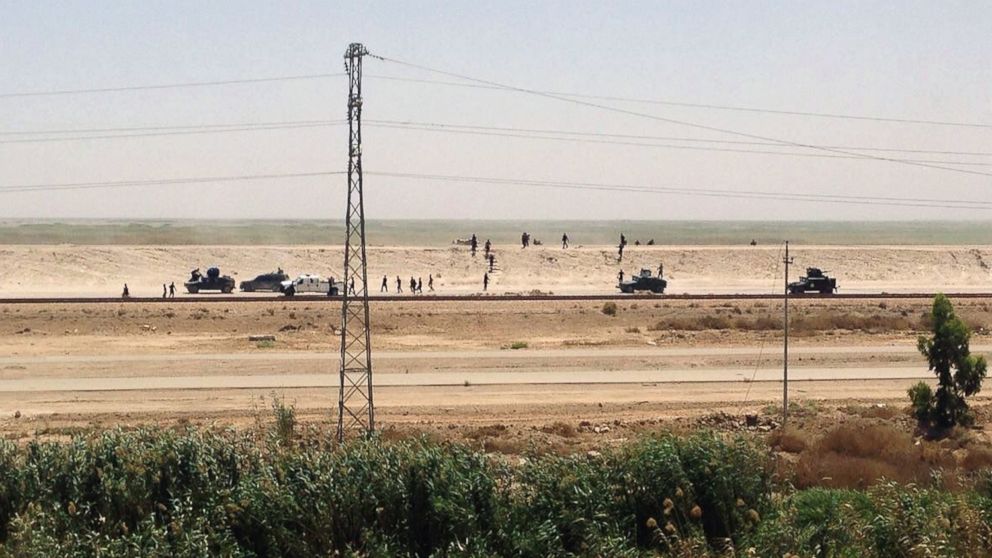 "This compound was the symbol of the city standing," Haimor said. "Now it's been taken over."
On Friday, Brig. Gen. Thomas Weidly, the chief of staff of the Operation Inherent Resolve, insisted repeatedly to reporters at the Pentagon that overall, ISIS is on the defensive.
"We will see episodic successes," Weidly said. "But again, these typically don't materialize into long-term gains."
Weidly said that since fighting began in Anbar over a year and a half ago there have been similar attacks on Ramadi that Iraqi Security Forces (ISF) have been able to repel.
"And we see this one being similar to those, where the ISF will eventually take back terrain that's been lost at this point," he said.