Trial of 'El Chapo' begins in federal court
Federal prosecutors said Joaquin "El Chapo" Guzman can be linked to 36 murders.
His nickname means "shorty," but the list of crimes attributed to Joaquin "El Chapo" Guzman -- including drug trafficking, murder and torture -- is lengthy and spelled out in a 17-count indictment that forms the backbone of a trial that started Tuesday in Brooklyn federal court with opening statements.
Guzman waved to supporters as he entered the courtroom, dressed in a suit, under extremely tight security. The drama began immediately as two jurors asked to be excused before opening statements could even begin.
The first claimed her appointment to the jury, which is being kept anonymous and under tight security, was causing her tremendous anxiety. The judge, saying he was afraid her participation would "cause a breakdown of crying" dismissed her. The other juror was also dismissed after he said he was self-employed and the lengthy trial was prohibitive for his work.
Both jurors were replaced with alternates before opening statements.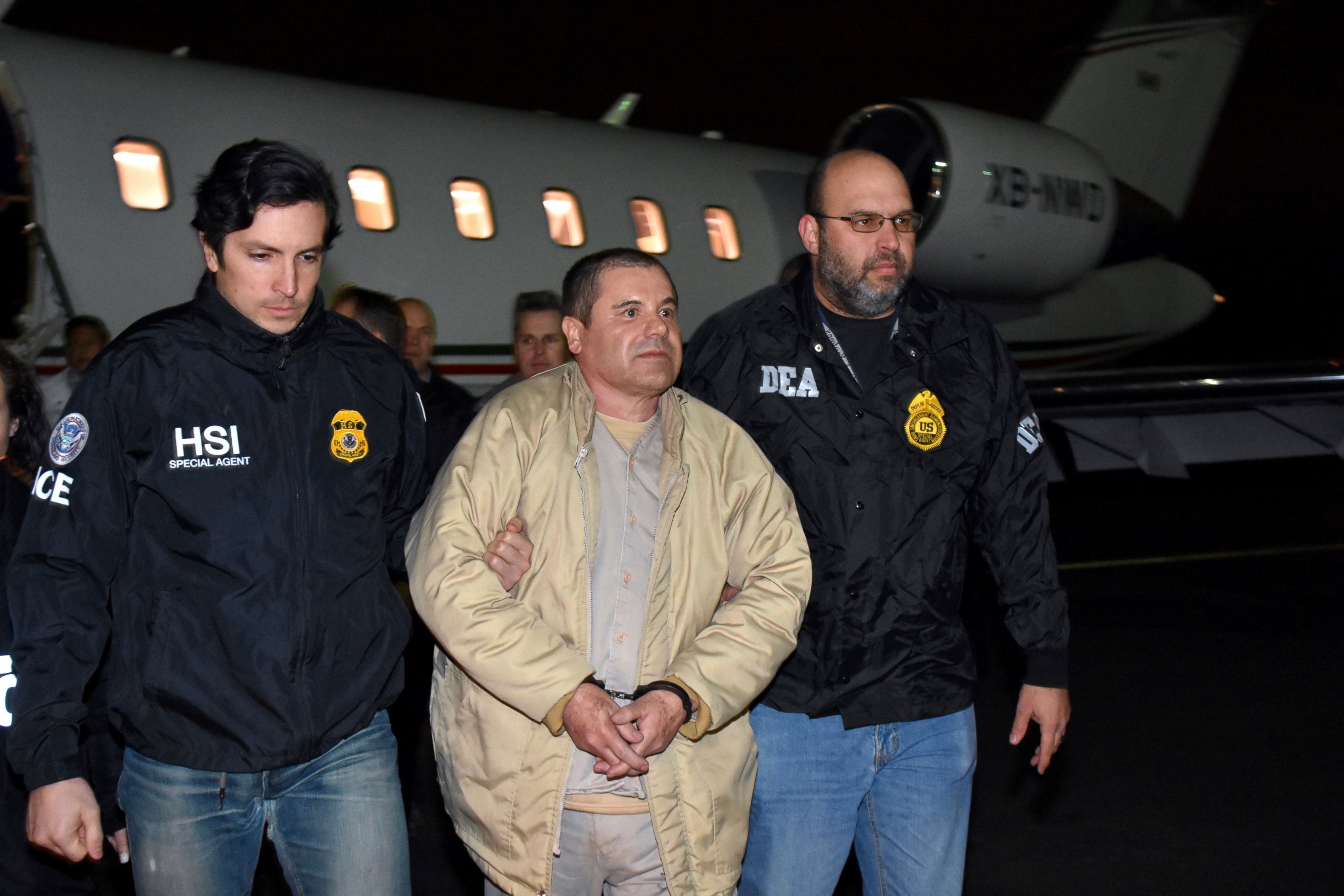 Federal prosecutor Adam Fels said the government will outline Guzman's relationship with the largest drug cartels in Colombia and a small outfit that eventually escalated to 10 to 15 planes stuffed with cocaine taking off every night.
"Guzman had his people kill his rivals just as his rivals targeted his people," Fels said.
"Despite all the hoopla and the folklore about El Chapo, this Robin Hood mystique, he is a vicious criminal," said James Hunt, who just retired as the special agent-in-charge of the New York Office of the Drug Enforcement Administration.
Federal prosecutors have said they can link Guzman himself to nearly three dozen murders. The DEA believes the death count from the Sinaloa cartel he allegedly controlled is far higher.
"Him personally, yes in the dozens," Hunt said. "His organization, in the thousands. Thousands dead. Either murdered or dying from drug overdoses."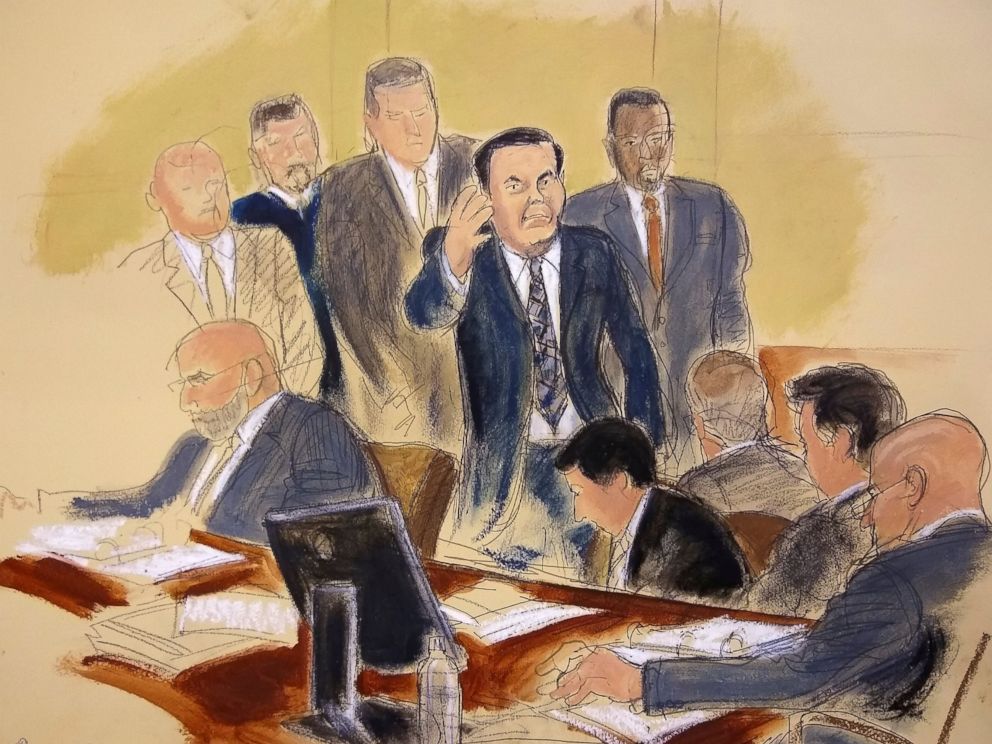 The government's key witness will likely be Ismael "Mayo" Zambada, who Fels claimed was co-leader of the Sinaloa Cartel, while other witnesses include law enforcement officials who were personally involved in the criminal enterprise.
Attorney Jeffrey Lichtman opened Guzman's defense with an astonishing claim, saying Zambada paid off the current and former presidents of Mexico. He claimed that Guzman became the fall guy for complicit and corrupt U.S. and Mexican officials and said the prosecutors will use "a group of witnesses who have lied every single day of their lives."
A spokesman for the current president, Enrique Pena Nieto, called the claims "completely false and defamatory."
Former Mexican President Felipe Calderon immediately denied the defense's claims as well, saying in Spanish on Twitter, "The claims made by Joaquín 'El Chapo' Guzmán's lawyer are absolutely false and reckless. Neither he, nor the Sinaloa cartel, nor any other made payments to me."
The defense will also bring forward DEA agents who Lichtman said will testify the Sinaloa Cartel wasn't nearly as powerful as prosecutors claim.
According to the indictment, El Chapo shipped "multi-ton quantities" of cocaine, heroin, methamphetamine and marijuana into the United States. Along the way he allegedly amassed a $14 billion fortune he protected "through a network of corrupt police and political contacts" and by employing "hitmen who carried out hundreds of acts of violence including murders, assaults, kidnappings, assassinations and acts of torture."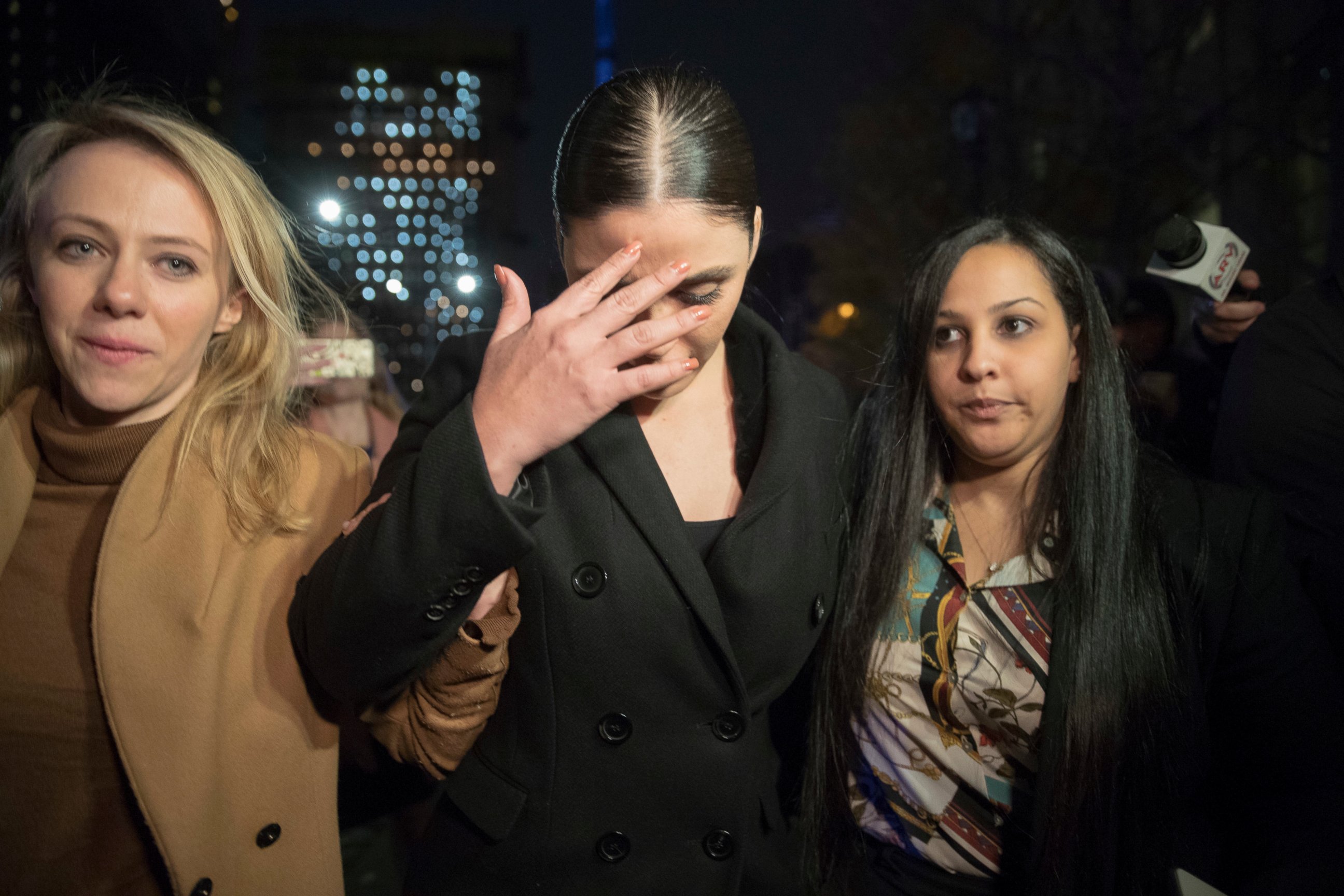 Guzman was extradited to the Eastern District of New York almost two years ago from Mexico, where he had twice escaped from prison. The Brooklyn federal courthouse has been turned into a fortress. Jurors are being kept anonymous. Witnesses, including some of Guzman's former henchmen, are being kept under federal protection.
After nearly two years in solitary confinement, Guzman had sought permission to embrace his wife in court. The judge denied the request citing the necessity of strict security measures.
"This is someone who is responsible for thousands of Americans being dead," Hunt said. "Those people can never see their loved ones again never mind hug them. Don't feel sorry for him."