The U.S. has suspended aid to the Syrian humanitarian group known as the White Helmets, the State Department confirmed to ABC News.
The money is part of a $200 million package of aid to Syria that was frozen in March and is still "under review," according to a State Department official. President Donald Trump has said he would like to withdraw the U.S. presence in Syria and have other countries pay for stabilizing and rebuilding the country after the fight against ISIS.
The White Helmets are an all-volunteer emergency medical services group that responds to bombings and airstrikes in Syria to tend to the injured e buried in debris and collapsed buildings. They've often been seen in videos rescuing children as explosions continue. Their work has been funded in part by the U.S. – and they've been hailed for their heroism by the Trump administration.
"We recognize and appreciate and are very grateful for all the work that the White Helmets continues to do on behalf of the people of their country and on behalf of the U.S. government and all the coalition forces," State Department spokesperson Heather Nauert said on April 18. "They're doing incredible work in rescuing in some cases, and in other cases, it's recovery efforts. They're an incredible group of individuals."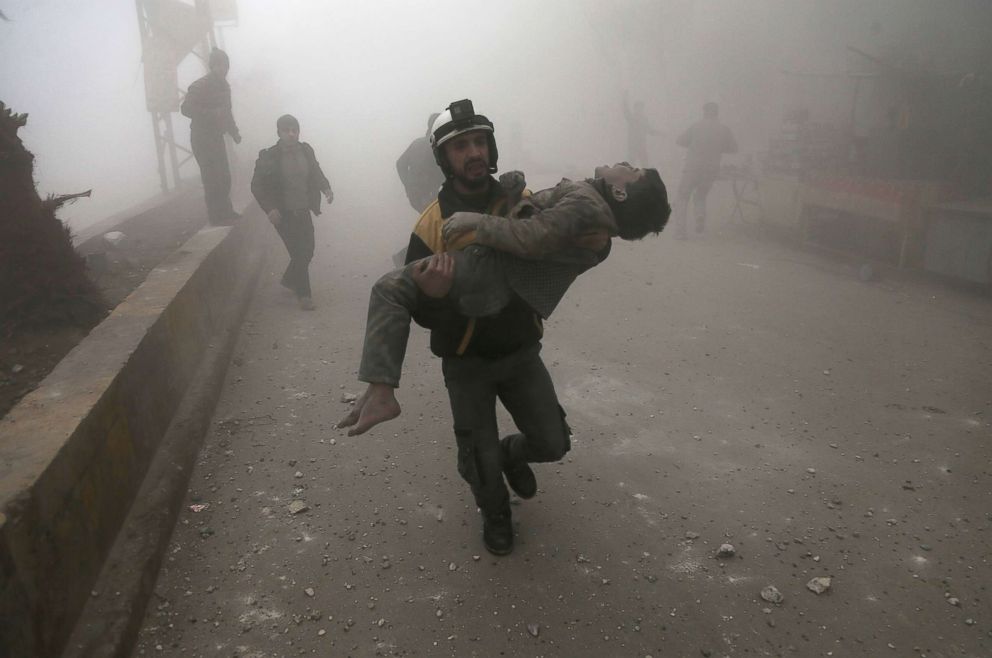 The State Department defended the decision to withhold aid, saying the U.S. has provided the group $33 million to date, adding, "The U.S. jointly supports the White Helmets with other donors, and we expect their operations to continue as a result of additional multilateral donors. The President has been clear that partners and allies should assume a larger role in stabilizing Syria."
But one official from the group told CBS News, "This is a very worrisome development. Ultimately, this will negatively impact the humanitarian workers' ability to save lives." CBS News was the first to report the suspension.
It's unclear if the U.S. will provide the funds eventually, and the group tells CBS they have received no formal declaration from the U.S. government that the monetary assistance has come to a full halt.
The White Helmets rush into the chaotic scenes of bombings, often only to be targeted themselves by Syrian, Iranian, and Russian attacks. Russia has also smeared them in an ongoing disinformation campaign as "terrorists" or for "staging" chemical weapons attacks.
It was just weeks ago that the group was hosted by the State Department, where Nauert extolled them and encouraged reporters to see a new documentary about them.