— -- The man police believe was responsible for Wednesday's terrorist attack in London has been identified as Khalid Masood -- a U.K. native with a number of criminal convictions.
Four people, including a police officer, were killed, and at least 28 others were injured in Wednesday's attack, which authorities have declared a terrorist incident. The fourth victim was identified by as a 75-year-old man, who died from his injuries Thursday evening after he was pulled from life support.
Masood was fatally shot by police at the scene, according to the Metropolitan Police Service.
What we know about the suspect
Police said Masood, 52, was known to authorities and has a range of convictions, including for assault, grievous bodily harm, possession of offensive weapons and public order offenses. His most recent conviction was in December 2003 for possession of a knife, according to the Metropolitan Police Service in London.
Massod was born in Kent in southeastern England, and detectives believe he was most recently residing in the West Midlands in west-central England. He was also known by a number of aliases, according to police.
He was not convicted of any terrorism offenses, police noted.
Police said Masood was not the subject of any current investigations and there was no prior intelligence regarding his intent to launch a terrorist attack.
ISIS claims responsibility
Police said they believe the attack was "inspired by international terrorism" and they are looking at the suspect's possible associates.
In a statement published today by its media outlet, Amaq News Agency, ISIS called the attacker "a soldier of the Islamic State" and said he "carried out the operation in response to calls to target citizens of the international coalition."
8 people arrested in connection with the attack
During a press conference this morning, Metropolitan Police acting Deputy Commissioner Mark Rowley said eight people were arrested in connection with the attack after raids at various locations in England.
Overnight Wednesday, police arrested a 39-year-old woman at an address in East London, a 21-year-old woman and a 23-year-old man at an address in Birmingham and a 26-year-old woman and three men ages 26 to 28 at a separate address in Birmingham. This morning, police arrested a 58-year-old man at a separate address in Birmingham. All eight were arrested on suspicion of preparation of terrorist acts, according to the Metropolitan Police Service.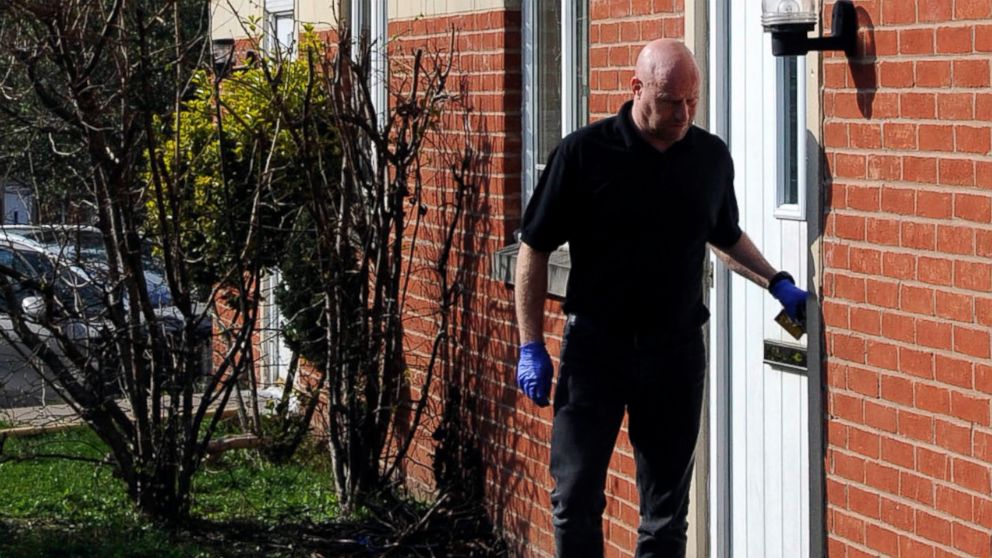 Detectives are searching a number of addresses linked to the investigation, including one in Carmarthenshire, three in Birmingham and one in East London. Authorities have concluded searches at addresses in Brighton and Southeast London, police said.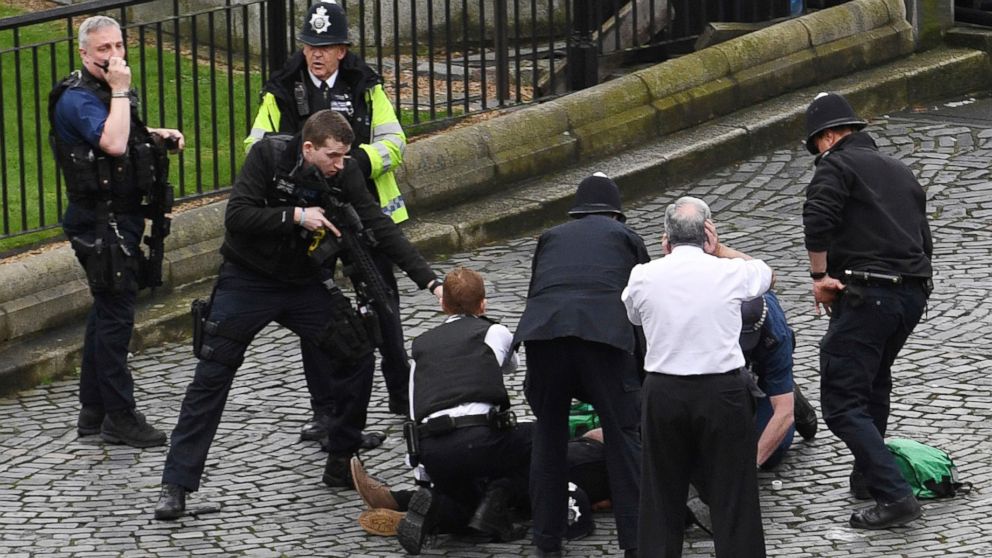 How the attack unfolded
The attack began around 2:40 p.m. local time Wednesday, when a car struck pedestrians and three police officers on Westminster Bridge. The car then crashed into the fence around the Houses of Parliament, and a man armed with a knife attacked an officer who was standing guard. The suspect, who authorities believe acted alone, was then shot and killed by police, according to the Metropolitan Police Service.
In an initial news conference Wednesday night, Rowley said the suspect tried to enter Parliament but was stopped "very close to the gate."
Authorities said they initially received different reports Wednesday of a person in the River Thames, a car that collided with pedestrians and a man armed with a knife.
A seriously injured woman was pulled from the Thames and was among those who received medical treatment, an official with the Port of London Authority told ABC News.
Earlier today, U.K. Prime Minister Theresa May addressed members of Parliament, speaking solemnly about the "act of terrorism that tried to silence our democracy."
"But today we meet as normal -- as generations have done before us and as future generations will continue to do -- to deliver a simple message: We are not afraid," she said at the U.K.'s House of Commons. "And our resolve will never waver in the face of terrorism."
May discussed what intelligence and security officials had so far gleaned about the attack, noting that the assailant was born in the United Kingdom and had been on the radar of security services.
What we know about the victims
A fourth victim, a 75-year-old man, died Thursday from injuries he sustained in the attack, according to police. The man died after his life support was withdrawn, police said. They did not offer any details on the man's identity.
A 54-year-old American who died in the attack, Kurt Cochran, was celebrating his wedding anniversary, a family member told ABC News. He and his wife, Melissa Cochran, traveled to Europe to celebrate their 25th anniversary and had plans to return home to Utah today, according to a statement by her brother, Clint Payne.
She was injured in the attack and remains in a hospital. President Donald Trump took to Twitter today to express his condolences to the Cochran family.
The officer who died, identified as 48-year-old Keith Palmer, was not armed. Palmer, a husband and father, served for 15 years with the Metropolitan Police Service, according to police.
In a statement released through the Metropolitan Police Service, his family described him as "a wonderful dad and husband," "a friend to everyone who knew him" and "dedicated to his job and proud to be a police officer, brave and courageous."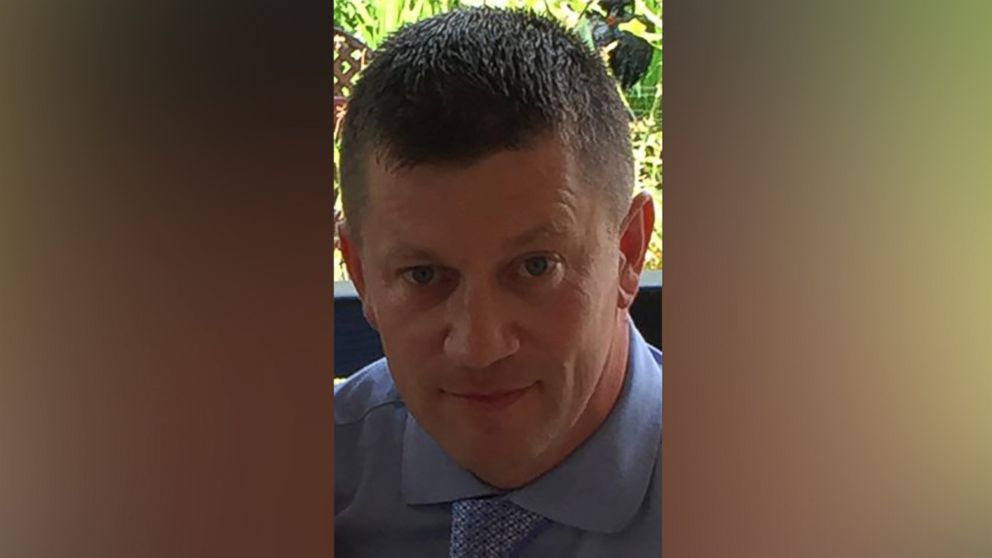 "He will be deeply missed. We love him so much," Palmer's family said in the statement. "His friends and family are shocked and devastated by his loss and ask that they are left to grieve alone in peace."
An American tourist, Staci Martin of Wellington, Florida, happen to take a photo with Palmer 48 minutes before he was fatally stabbed.
"I liked his funny hat so I asked him if he would take a picture with me," Martin wrote on Facebook. "He obliged. He was very polite."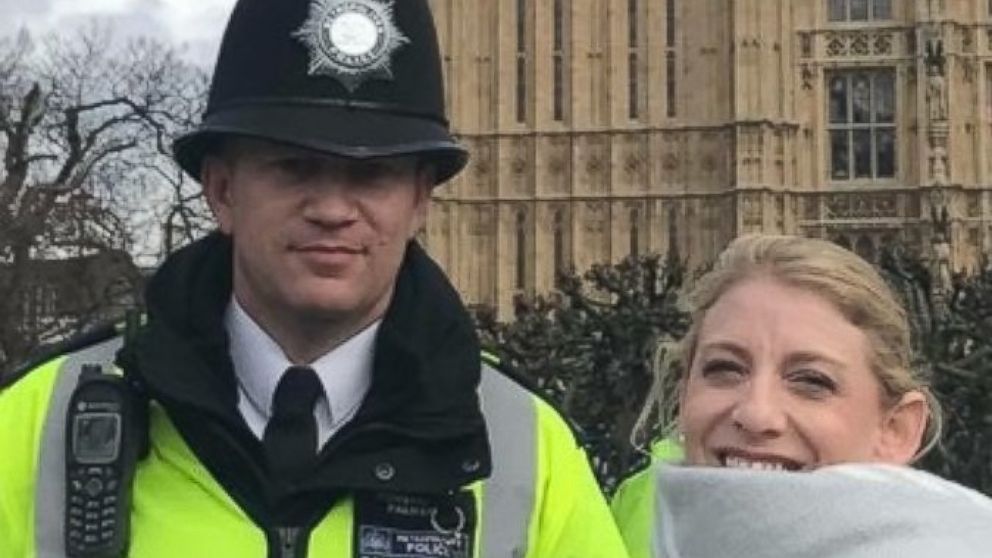 Another victim was identified today as 43-year-old Aysha Frade, a staff member of DLD College London.
In a statement, the school confirmed that she died in the attack.
"We are all deeply shocked and saddened at the news that one of the victims yesterday was a member of our staff, Aysha Frade. All our thoughts and our deepest sympathies are with her family," said Rachel Borland, the principal of DLD College London. "We will be offering every support we can to them as they try to come to terms with their devastating loss."
Frade was a member of the college's administration team and had two daughters. At the time of the attack, she was about to pick up her daughters from their school, which is near Westminster Bridge, the school told ABC News.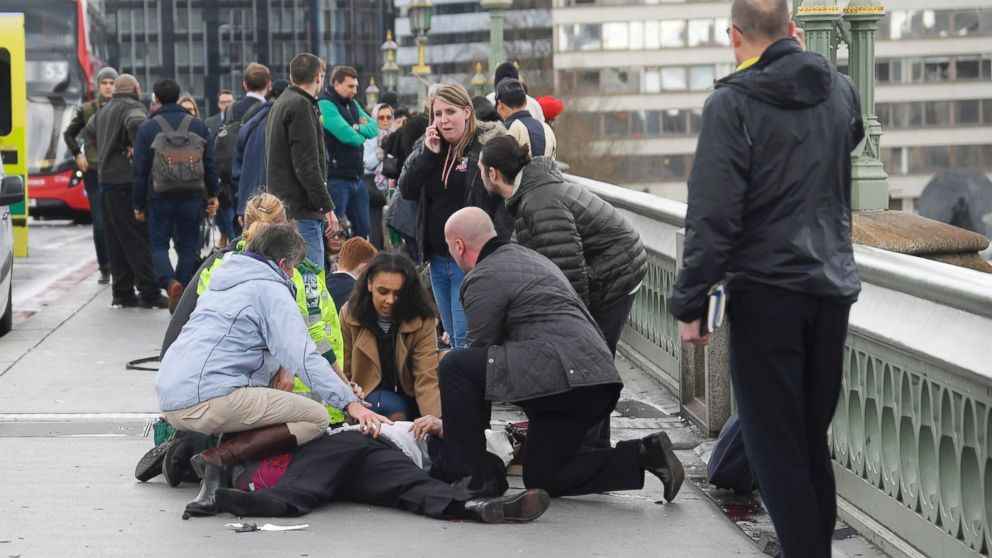 Witnesses described a hectic scene
Eyewitnesses described the attack for ABC News. Richard Tice said he saw injured people lying on the pavement on Westminster Bridge. The car involved in the attack appeared to have jumped the curb, knocking people over, he added.
Bradford and Joanne Buck, who are visiting London from Connecticut, just emerged from the city's subway system when they saw the crashed car.
"We saw all of this commotion going on. Looked over, there was a car crashed into the gate, door opened, and there was a man down right next to the car, all curled up," Bradford Buck said in an interview today on "Good Morning America."
"The next thing I saw was a few police officers with machine guns," he added. "Very, very hectic. This must have just happened when we came up from the Underground."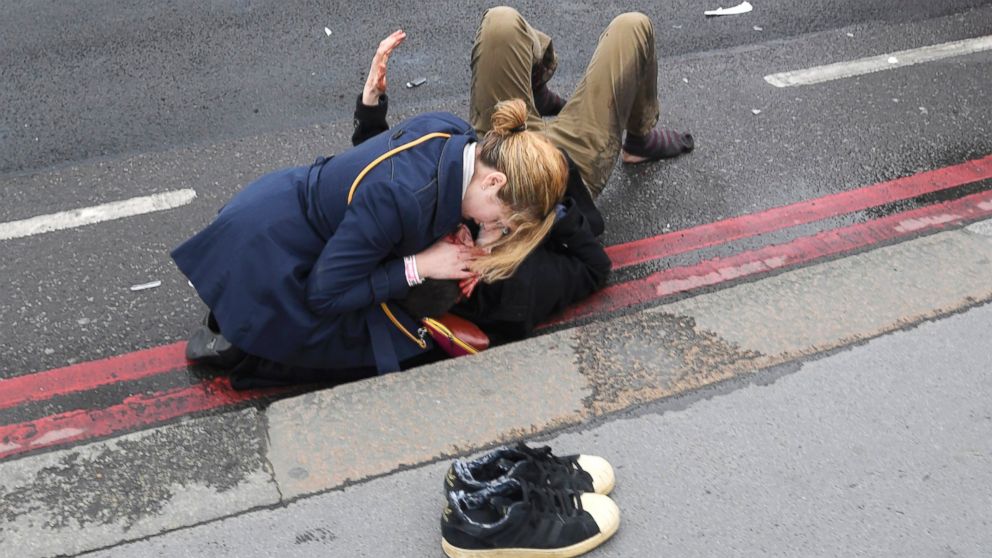 The Bucks said they were in shock at first but quickly took cover. After a few minutes, they felt safe enough to leave the area.
"Just couldn't believe it was happening," Joanne Buck told "GMA." "Just saw the machine guns and knew we had to take cover quickly."
Despite a heavy police presence, the couple said Londoners appeared to be doing well after the attack.
"The people are great. They're going about their business. There's a lot of police officers with machine guns walking around, which we hadn't seen before this happened, but the mood of the people is great," Bradford Buck told "GMA."
He added, "We're going to carry on with our vacation. We're not going to let it stop us and hope to finish our sightseeing while we are here in London."
The attack was similar to one in Nice
Wednesday's attack, which occurred on the first anniversary of attacks in Brussels that killed 32 people and wounded hundreds of others, was reminiscent of vehicle attacks last year in Berlin and Nice, France.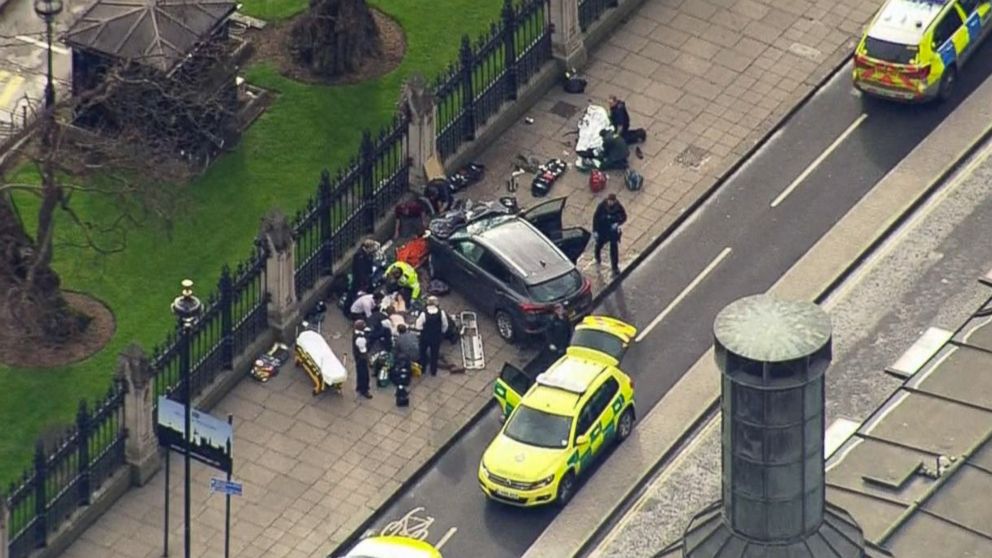 A spokesperson for Enterprise Rent-a-Car, an American company headquartered in Missouri, confirmed to ABC News that the vehicle used in Wednesday's attack in London was rented from one of its branches in Birmingham, England. The spokesperson refused to provide additional details about the individual who rented the car, when it was rented and how it was paid for.
"We can confirm that the car used in the tragic attack in London yesterday afternoon was one of ours. An employee identified the vehicle after seeing the license plate in an image online. We ran another check to verify and immediately contacted the authorities," the spokesperson in a statement today. "We are cooperating fully with the authorities and will provide any assistance that we can to the investigation."
ABC News' Aicha Elk Hammar, Matt Foster, Benjamin Gittleson, Joshua Hoyos, Rachel Katz, Lena Masri, Rym Momtaz, Kelley Robinson, Kirit Radia, Emily Shapiro, Joseph Simonetti, Devin Villacis and Marcus Wilford contributed to this report.