Twelve countries have agreed to supply Ukraine with around 100 Leopard 2 tanks if the German government gives its consent, according to a senior Ukrainian official who spoke exclusively to ABC News.
Those agreements, the source said, were made at Friday's summit at Ramstein US Air Force Base in Germany when allied nations discussed military support for Ukraine.
Countries such as Poland and Finland have already indicated publicly that they are willing to provide a number of their Leopard 2 tanks to Ukraine.
The Ukrainian official with knowledge of the matter said Spain, the Netherlands and Denmark were also willing to provide some of their tanks, however Germany's consent was still necessary for the coalition of countries to proceed on the matter.
As the country where the military hardware is manufactured, Germany has to approve the export license if countries want to supply some of their tanks to a third nation, such as Ukraine.
The Biden administration and other western governments are working to increase Ukraine's military capabilities ahead of a possible escalation in the fighting in the coming weeks or months.
During a briefing last week, a western diplomat called it "the right moment" to provide new capabilities such as tanks to Ukraine.
"Ukraine's allies have the ability to increase the quantity and quality of Ukraine's military capabilities in a way that Russia simply doesn't," the diplomat said.
However the senior Ukrainian official, who spoke with ABC News on condition of anonymity, said the German-made Leopard tanks were also urgently needed by Ukraine because its stocks of ammunition for its soviet-era tanks are "running out."
Ukraine is unable to produce new ammunition for these Soviet era tanks, the official said, "so this forced us to find an alternative way."
Earlier this month the U.K. made a symbolic gesture by pledging to supply Ukraine with 14 of its Challenger 2 tanks.
The move was an attempt by the U.K. government to convince Berlin to move on its Leopards. The senior Ukrainian official with knowledge of the matter told ABC News that it helped.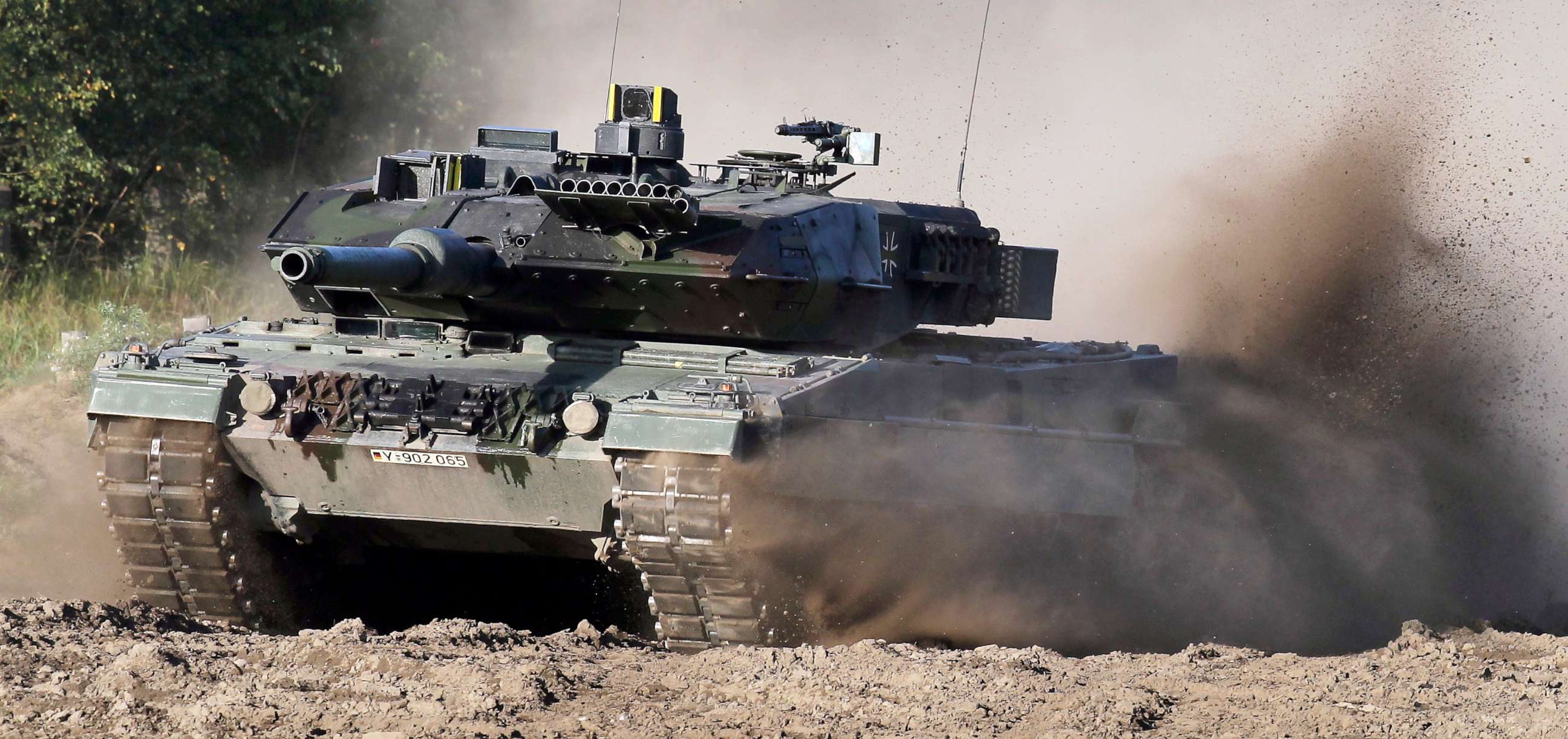 "It started to be realistic after the decision in the UK. (UK Defense) Minister Wallace broke through this wall," the official said.
Germany has faced criticism for delaying its decision on whether to approve the export of Leopard tanks.
In an interview broadcast on German TV last Thursday, the day before the Ramstein summit, Ukrainian President Volodymyr Zelenskyy suggested the delay was costing lives.
"People die here, every day," he said. "In plain language, can you deliver Leopards or not?"
However the senior Ukrainian source told ABC News that there was a great "understanding" that the Ramstein summit took place on the second working day for the newly-appointed German Defense Minister, Boris Pistorius.
"It's not the time to put pressure on a newly appointed minister of defense. We fully understand (the need) for him to discuss it further," the official told ABC News.