The U.S. said Thursday it has "credible information and intelligence" that shows Russian and Syrian regime officials are denying an investigative team access to the alleged chemical weapons attack sites in Douma, Syria, as they sanitize them and remove incriminating evidence.
The accusation comes as the Organization for the Prohibition of Chemical Weapons, or OPCW, investigators have still not reached Douma, the city outside the capital Damascus where the attacks reportedly took place. It has been 12 days since the chemical weapons were reportedly used – and nearly one week since President Donald Trump joined France and the United Kingdom in ordering the bombing of the Syrian regime of Bashar al-Assad for the attacks, which Syria denies carrying out.
"We have credible information that indicates that Russian officials are working with the Syrian regime to deny and delay these inspectors from gaining access to Douma," State Department spokesperson Heather Nauert said Thursday. "We believe it is an effort to conduct their own staged investigations. Russian officials have worked with the Syrian regime, we believe, to sanitize the locations of those suspected attacks and remove incriminating evidence of chemical weapons use."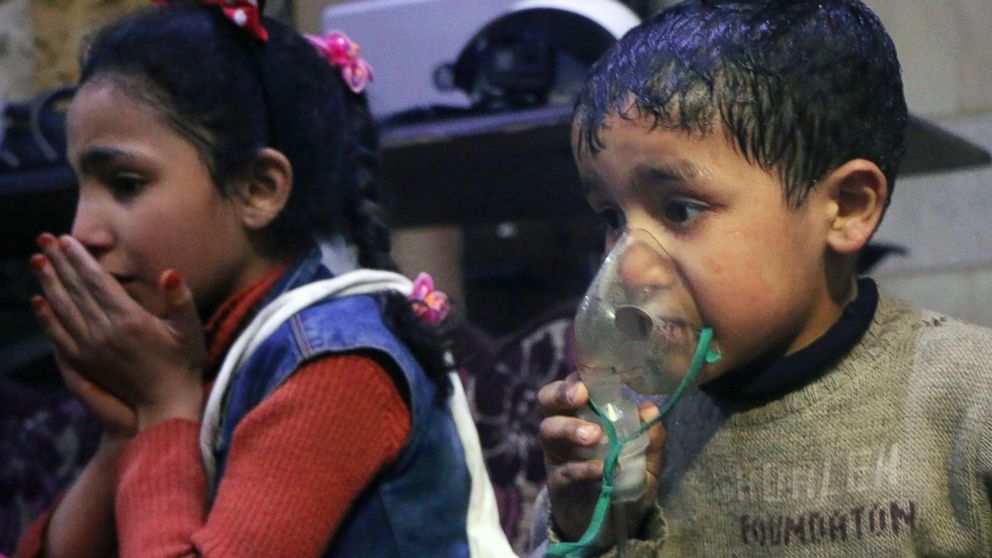 In addition to destroying evidence, she said, Russia and Syria are pressuring witnesses to change their stories.
"We have also watched as some people have seemingly been pressured by the government to change their stories about what actually occurred that night," Nauert added. "We have reports from credible people on the ground who have indicated that they have been pressured by both Russia and Syria to change their stories."
She couldn't say whether Russia and Syria had been "successful" in eliminating any trace of sarin or chlorine at the sites, but said it may mean that the OPCW investigation – if its team does get access – will not find any traces of the reported attack.
"It might be, it might be," she said – but she wouldn't "weigh into that conversation" any further and get ahead of the investigation: "We will have to wait and see."
Russian and Syrian responses to the U.S. accusation weren't immediately available.