Islamic State leader killed while on motorcycle by US drones Russia had 'harassed': Officials
Tense encounters in skies over Syria had occurred for three straight days.
Three MQ-9 Reaper drones that the U.S. military said had been "harassed" by Russian fighter jets over Syria on Friday were the same drones that later carried out an airstrike that killed a top Islamic State group leader, U.S. Central Command announced Sunday.
Usamah al-Muhajir was killed on Friday, CENTCOM said.
A defense official told ABC News that he was killed while riding a motorcycle in northwestern Syria in an area where the U.S. has carried out other strikes against terrorist leaders who operate in an area under Syrian government control and where the Russian military also conducts flight operations in support of the Syrian regime.
News of the strike capped three straight days of tense encounters as the U.S. criticized Russian pilots for "unsafe and unprofessional" behavior with its drones flying over Syria.
"The strike on Friday was conducted by the same MQ-9s that had, earlier in the day, been harassed by Russian aircraft in an encounter that had lasted almost two hours," CENTCOM said in Sunday's statement.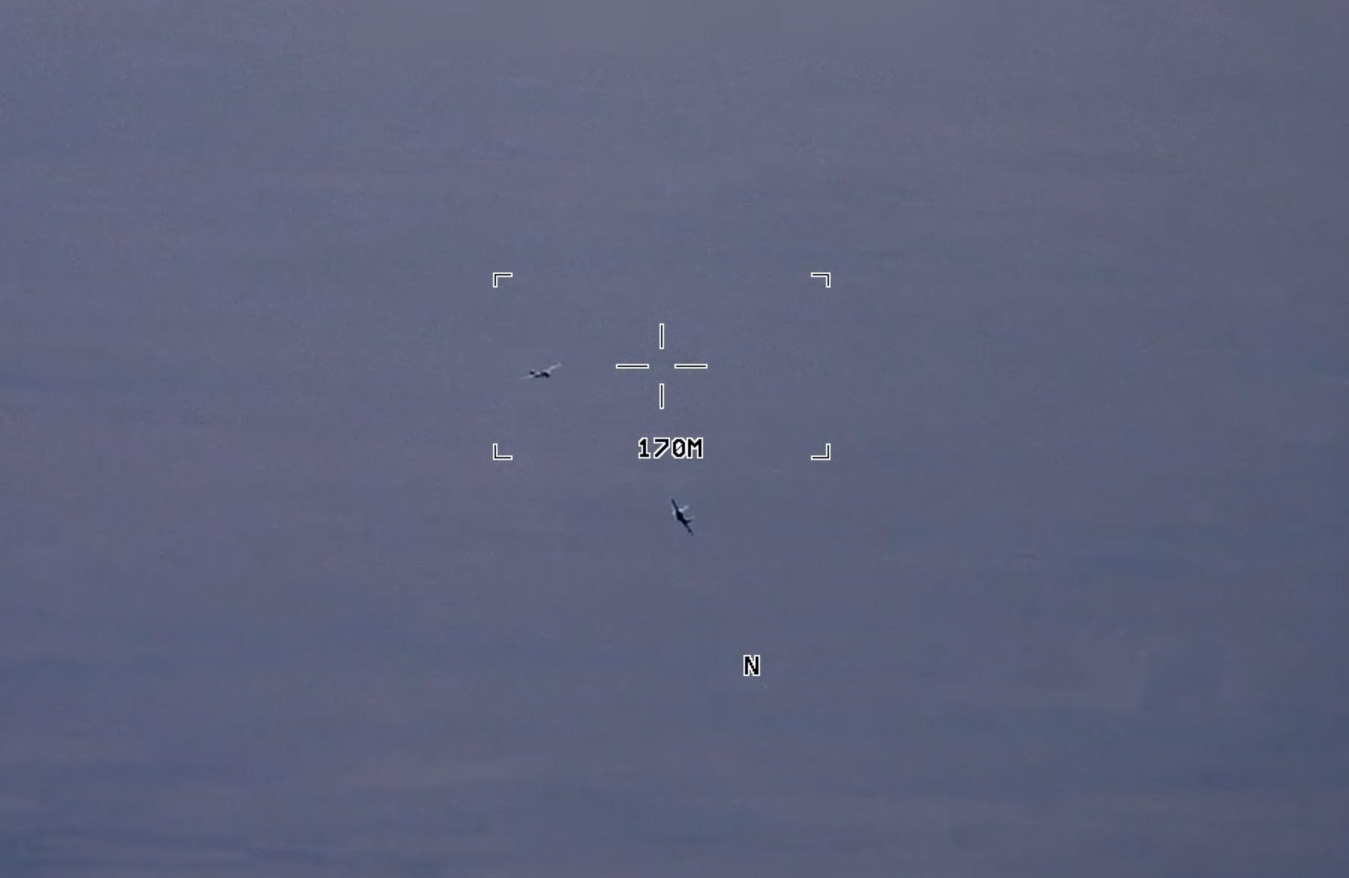 The U.S. military had also called out the behavior of Russian fighter pilots it said "harassed" the Reaper drones that were flying anti-terrorism missions over Syria in two separate incidents on Wednesday and Thursday.
To highlight that behavior, the Pentagon declassified two videos that showed Russian fighter jets dropping parachute flares in front of the drones and one of the jets engaging its afterburners, all actions that led the drones to have to take evasive maneuvers.
There was a third straight day of interactions between Russian fighters and U.S. drones on Friday when U.S. Air Forces Central said "Russian aircraft flew 18 unprofessional close passes that caused the MQ-9s to react to avoid unsafe situations."
"We have made it clear that we remain committed to the defeat of ISIS throughout the region," Gen. Michael "Erik" Kurilla, commander of CENTCOM, said in a statement Sunday. "ISIS is a threat, not only to the region but well beyond."
CENTCOM said that while there "are no indications that any civilians were killed in this strike," officials were "assessing reports of a civilian injury."
U.S. aircraft normally operate in eastern Syria where 900 U.S. troops are involved in counter-IS operations, while Russian troops and aircraft operate in western Syria in support of President Bashar al-Assad.
That the airstrike occurred near Aleppo in northwestern Syria may help explain why the U.S. drones were coming into frequent contact with Russian fighter jets that fly out of the nearby air base at Khmeimim.
Last week, a Pentagon spokesman discounted Russian Defense Ministry claims that American drones had been flying in areas where Russian aircraft operate, suggesting the U.S. was to blame for the altercations.
However, on previous occasions, U.S. aircraft have operated in northwestern Syria to undertake airstrikes targeting senior IS leaders.
For years, both militaries have regularly used a deconfliction safety line to provide advance notifications of where their aircraft would be operating over Syria to prevent any unsafe interactions.
U.S. officials have said that, in recent months, Russia is no longer using that line regularly.