Russian police said today they were intensifying their efforts to find a U.S. student now missing for more than four days in the mountains in eastern Siberia.
Police told ABC News that 54 officers were now involved in the search for 25-year-old Colin Madsen, who disappeared suddenly during a hiking trip in the Buryatia region, a mostly Buddhist republic roughly 3,000 miles from Moscow. The region's police chief announced today that he was personally overseeing the search, which is focused around the village of Arshan.
Madsen, an American studying at a university in the nearby city of Irkutsk, had been hiking with a group of friends in the foothills of the Sayan mountains. But at around 3 a.m. on Sunday, Madsen left the guest house in Arshan, where the group was staying, and has not been heard from since, according to one of his friends, Natalya Tugutkhonova.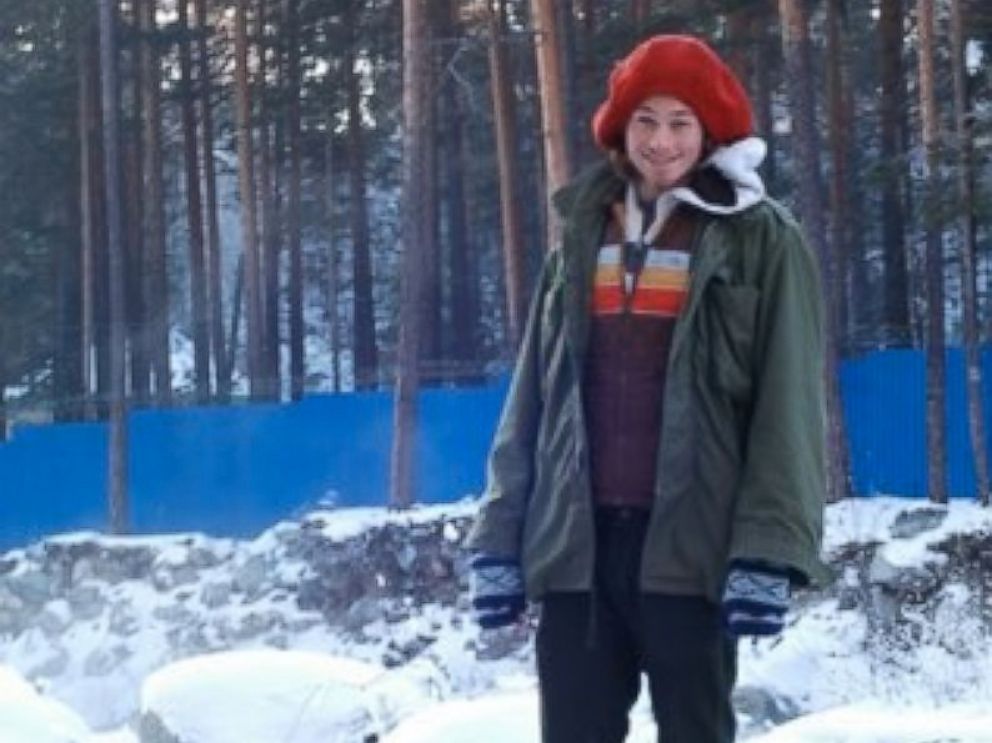 Tugutkhonova told ABC News that Madsen left the house wearing only trousers and a T-shirt, despite the sub-zero temperatures. His cell phone has been "unavailable" since Sunday, according to authorities. Tugutkhonova, who was contacted by police after Madsen disappeared, said she could not understand why he would have left so abruptly and so lightly dressed.
Police issued a missing person poster for Madsen on Monday, and the regional branch of the Investigative Committee of Russia -- the equivalent of the FBI -- told AFP it was looking into the case.
Police said they would launch a helicopter search in the coming days, but that bad weather was so far preventing them from doing so. A duty officer told ABC News that rescuers had little information to go on at the moment and they had no solid sightings. He said they still had hope of finding Madsen alive.
Local friends of Madsen, as well as volunteers, have joined the search. One, Vlad Rasputin, posted on the Russian social media site VK on Wednesday night, showing pictures of the group putting up missing persons posters and leaving messages inside forest shelters telling Madsen to stay there should he find them. Another friend set up a crowd-funding page to help Madsen's mother fly to Irkutsk. A post being circulated on VK calling for information about Madsen read, "Our friend and also just a very good person is missing."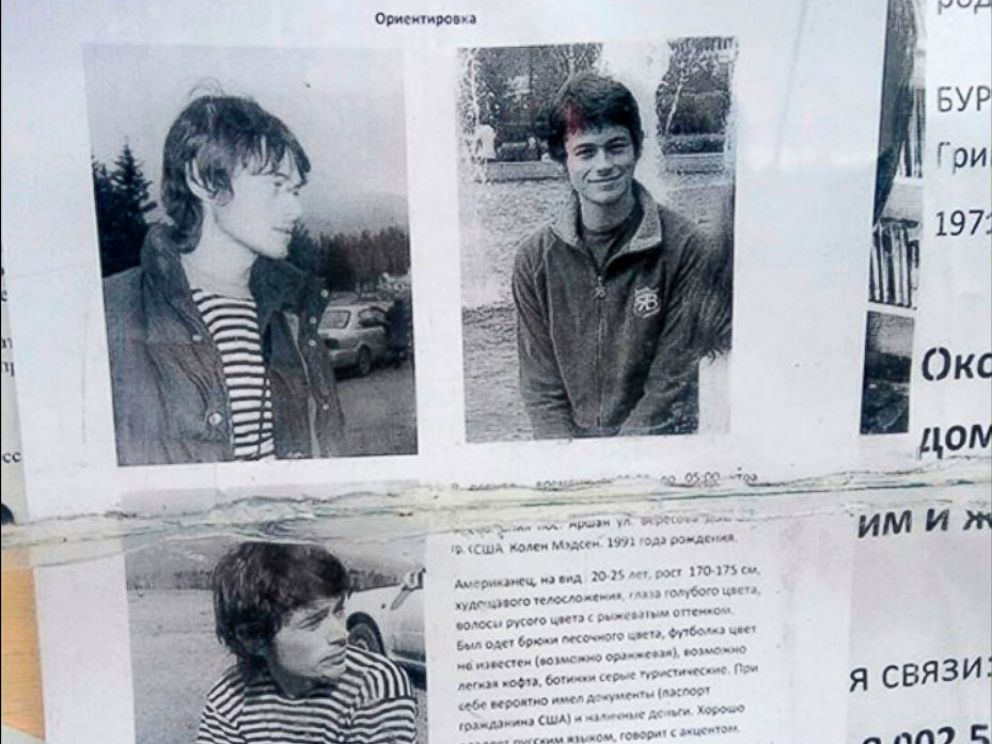 The area where Madsen vanished is remote, about 130 miles from Irkutsk, on the western side of Lake Baikal, a destination popular among foreign backpackers.
Madsen's own social media accounts list him as a native of Jefferson City, Missouri. He's been a student at Irkutsk State Linguistic University since 2013.
His mother was expected to arrive in Irkutsk on Wednesday to be closer to the search.