— -- New video released by The Associated Press shows the tragic moment when a Syrian government missile struck a hospital in Aleppo last week, killing nearly 50 people.
The footage shows how a seemingly normal hospital -- with doctors and patients walking its corridors -- turned into a deadly scene.
The al-Quds hospital was supported by Doctors Without Borders and the International Committee of the Red Cross.
Secretary of State John Kerry called last Wednesday's attack a "deliberate strike" by the Bashar al-Assad regime, which is trying to retake Aleppo from rebels despite a negotiated ceasefire agreement from last February.
Kerry is in Geneva, Switzerland, to salvage the crumbling ceasefire.
He told reporters after a meeting with Saudi Foreign Minister Adel al-Jubeir Monday that talks with Russia and coalition partners are "getting closer to a place of understanding" on renewing a ceasefire agreement, including around the city of Aleppo.
More than week of intense fighting in the city has killed more than 200 civilians, officials said.
"The United Nations today assessed the situation in Aleppo to be catastrophic, and the regime's most recent offensive actions there – despite the cessation of hostilities – compound the violence and undermine the cessation of hostilities," Kerry said last week in a statement after the al-Quds hospital attack.
The United Nations said bombings in Aleppo reveal a "monstrous disregard for civilian lives by all parties to the conflict."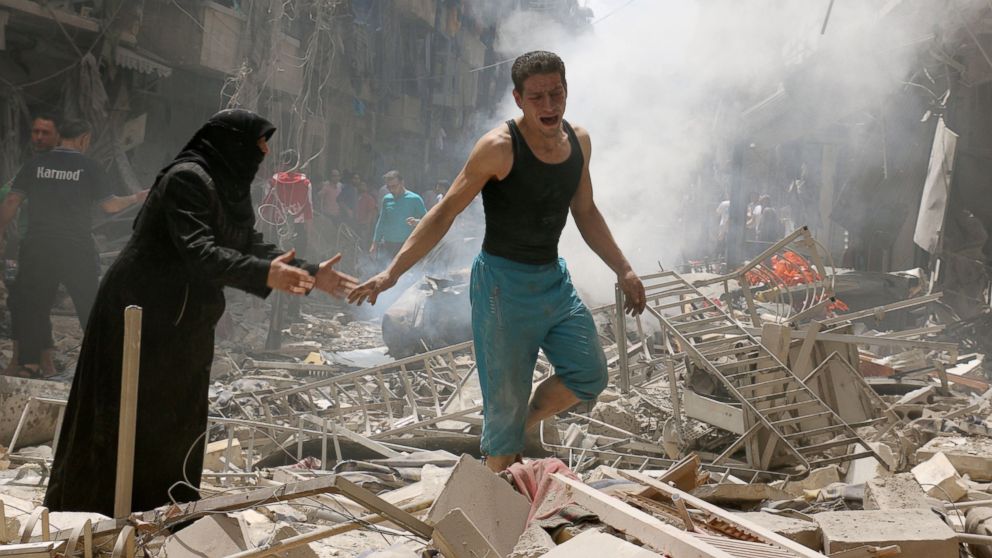 Among the medical staff and patients who died in Wednesday's hospital strike was Dr. Muhammad Maaz, Aleppo's sole remaining pediatrician.
According to The Associated Press, Dr. Maaz can be seen in the video leaving the intensive care unit and walking down a corridor just before the airstrike hits.