Gut-Wrenching Images of Yazidi Refugees as They Search for Loved Ones
ISIS fighters in Iraq took an unknown number of Yazidis captive as they fled.
— -- Members of the Yazidi minority group who were forced onto a mountain in order to escape from ISIS in northern Iraq have started fleeing to refugee camps and telling their stories.
The Yazidis, a religious minority in Iraq, have been targeted by the Islamic army for being what they call "devil worshipers" who were forced to flee when they didn't agree to convert to Islam.
Unknown numbers, perhaps hundreds, of men, women and children went missing in the chaos as tens of thousands of Iraqis from the Yazidi religious minority fled in a panic from marauding militants, then spent a week hidden in a barren mountain range before some made it to refugee camps in Syria and others in Iraq, according to the Associated Press.
At a refugee camp in Dahuk, Iraq, 21-year-old Haifa Naif told ABC News that she had a phone call with her aunt who Isis reportedly took her as one of the captives. Her aunt said that ISIS separated the men and women, and then took the young girls -- specifically the virgins -- into a different undisclosed location.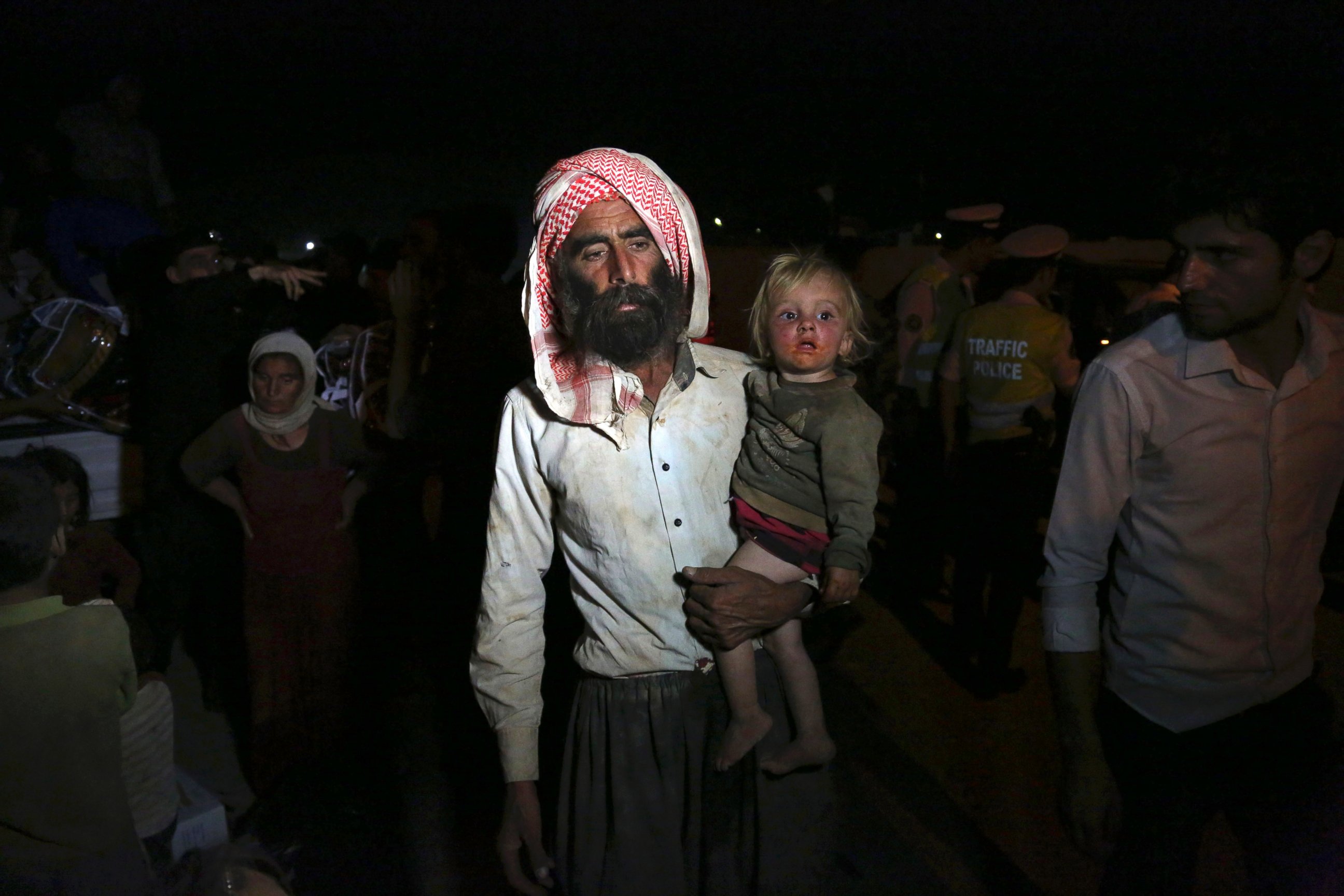 "I would rather all the girls of my family be killed," Naif said sobbing, "than lose their honor by being made playthings for ISIS."
Air drops of emergency aid helped some stave off starvation and dehydration over the weekend, and now many have made it to refugee camps in Dahuk where they are either cramped among dozens of relatives.
Among the refugees are two Yazidis who previously worked as interpreters for the U.S. Army on the front lines.
"I still believe they will come save us," one of the men told ABC News of the American forces, without giving his name.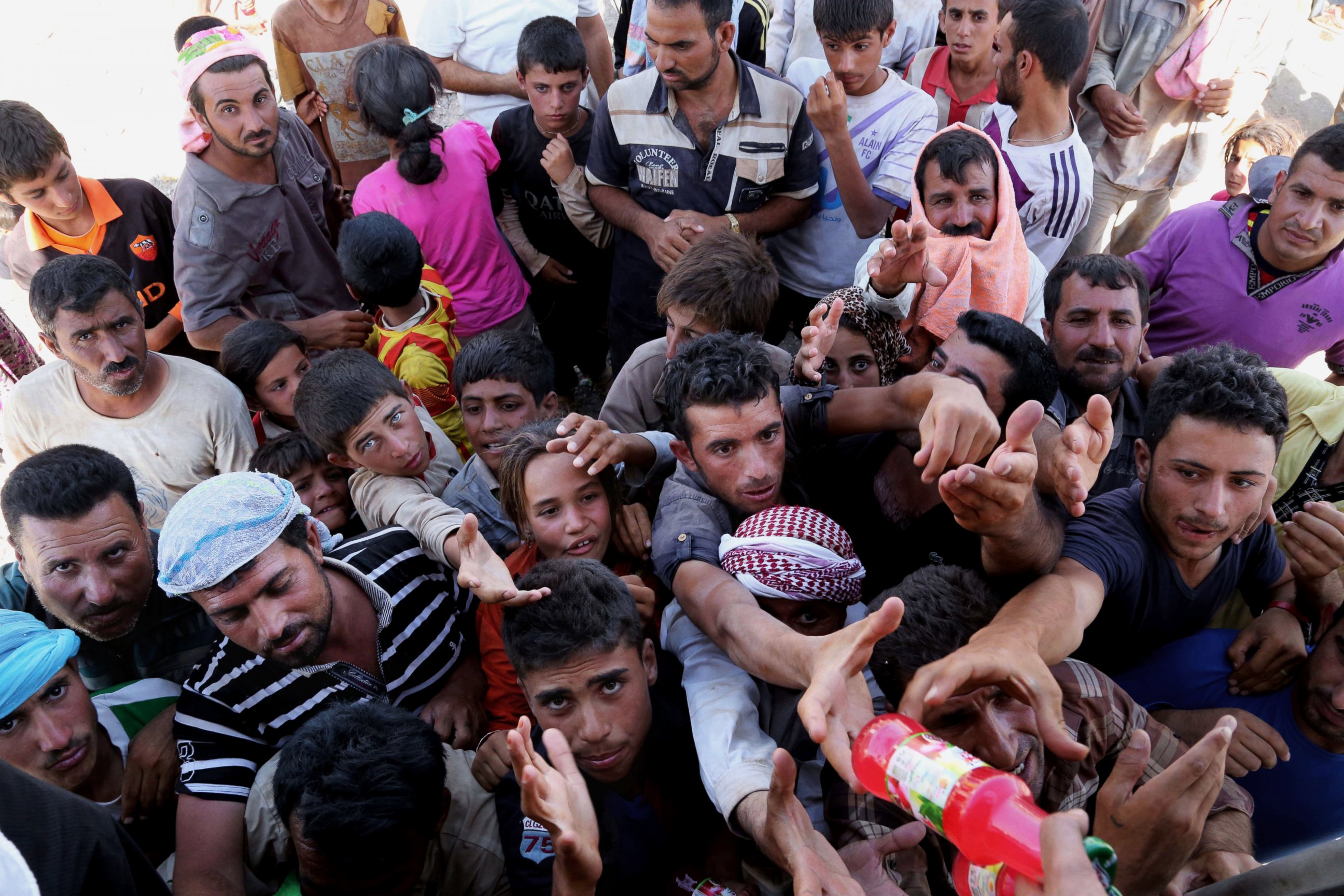 Some of the missing may have been gunned down by militants during the escape. Others were lost as families scattered in panic under gunfire from extremists chasing them into the mountains.
Dizzy from thirst, some adults lost track of children in the crowds in the mountains.
"My sister is missing," 22-year-old Amer Qassem told the Associated Press as he walked among the crowds at the refugee camp in Semalka, Syria.
Qassem said he and dozens of his extended family fled their village of Tel Qassab the night of Aug. 2 when they heard fighters from the Islamic State group were approaching. The militants consider Yazidis as heretics. As the sun rose, militants riding a jeep mounted with a machine-gun spotted them, and opened fire, Qassem said.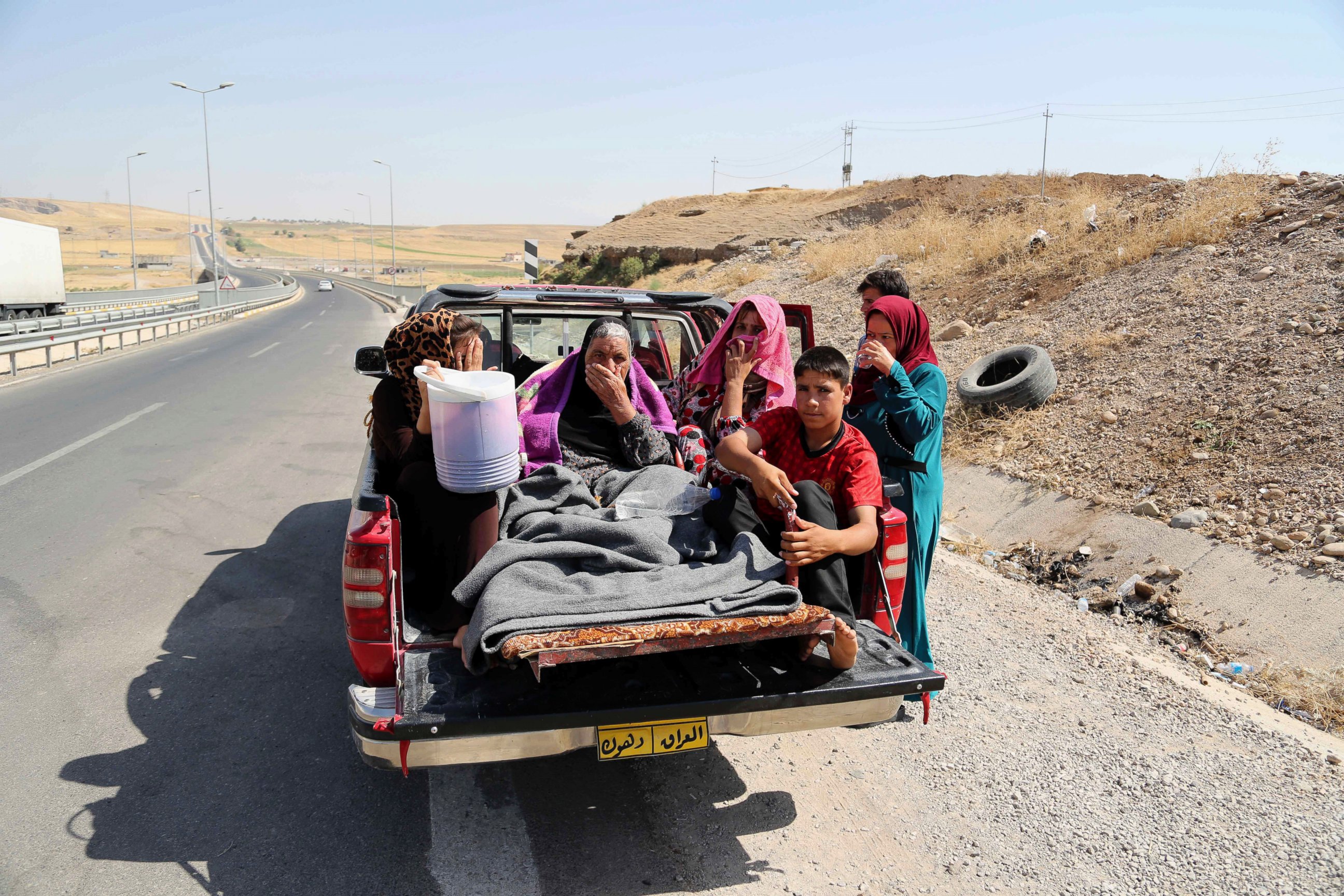 "We ran everywhere, we were terrified. We lost each other," Qassem said. The jeep zoomed away. As the extended family regrouped, they realized some women -- maybe 10 -- were missing.
"My sister Amira was one of them," he told the Associated Press. "My father is a broken man now. He does not know what to do if something will happen to her."
The Yazidis are an ethnic minority in Iraq made up mostly of ethnic Kurds and isolated from the rest of the population due to their ancient beliefs. Their belief system is thought to be a mix of different religions, including Christianity, Islam and Zoroastrianism, a Persian religion that was once the state religion in parts of ancient empires in what is now Iran.
ISIS, which now calls itself the Islamic State, issued an ultimatum to tens of thousands of Yazidis on Saturday to convert to Islam, pay a religious fine, flee their homes or face death.
The Associated Press contributed to this report.