— -- No. 86 must be lucky for Marie Frey, who received the gift of her 86th great grandchild just days before her 86th birthday.
"It's pretty good that she got to see her," said Frey's grandson Kenny Frey of Forest, Ohio. "Family and faith are her two biggest favorites. She's a very strong woman."
Blakely Grace Frey was born the morning of June 23.
Frey told ABC News that his father's mother Marie, of Upper Sandusky, was born and raised in Ohio.
She and her late husband Gerald, who died in October 2009, had 15 children, with the oldest being 66 years old.
Marie also has 68 grandchildren, including two sets of twins, and six step-grandchildren. In addition to 86 biological great-grandchildren, Marie also has nine step-great-grandchildren.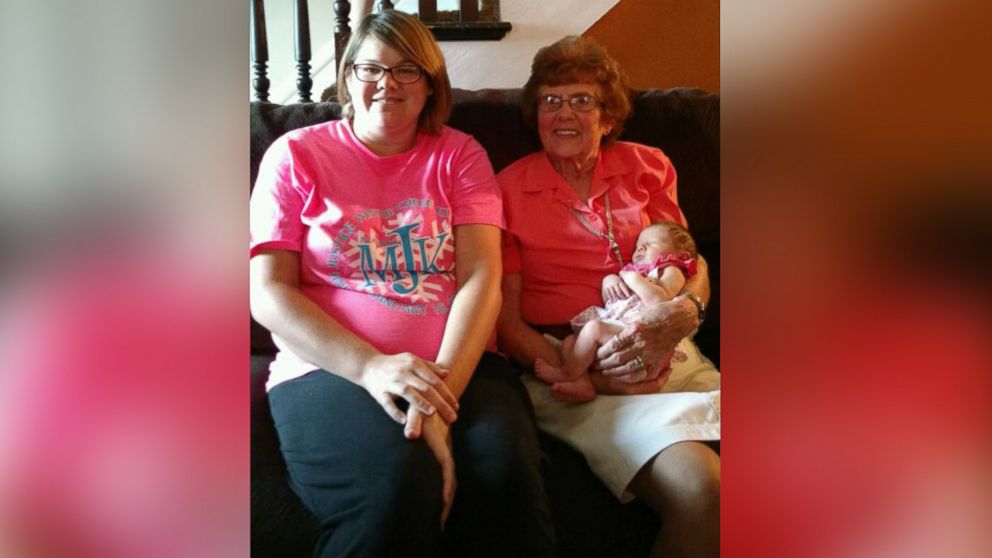 Blakely is Frey's fifth daughter. She was born at 7 pounds, 5 ounces at Blanchard Valley Hospital in Findlay, Ohio, three days prior to her great-grandma Marie's 86th birthday, and her mother Holly's 32nd birthday on June 26.
Although they have quite the crowd to keep up with, Frey said he and his grandmother enjoy being part of such a large clan.
"She came from large family and Grandpa did too," he said. "My wife and I also wanted a big family."
This year, Marie is expecting two more great-grandchildren, Nos. 87 and 88, from Frey's sister and cousin, he said.