A month before Samuel Heider was to be bar mitzvahed, a rite of passage for every Jewish teen, World War II broke out.
When the Nazis invaded Poland, where the 93-year-old lived in a small village, his family was separated and sent to concentration camps. His parents, sisters and brothers perished, he said.
"I never saw my mother ever, ever again," Heider said.
On Saturday, in what was an incredibly emotional moment for him, and just days before his 94th birthday in April, Heider finally received his bar mitzvah.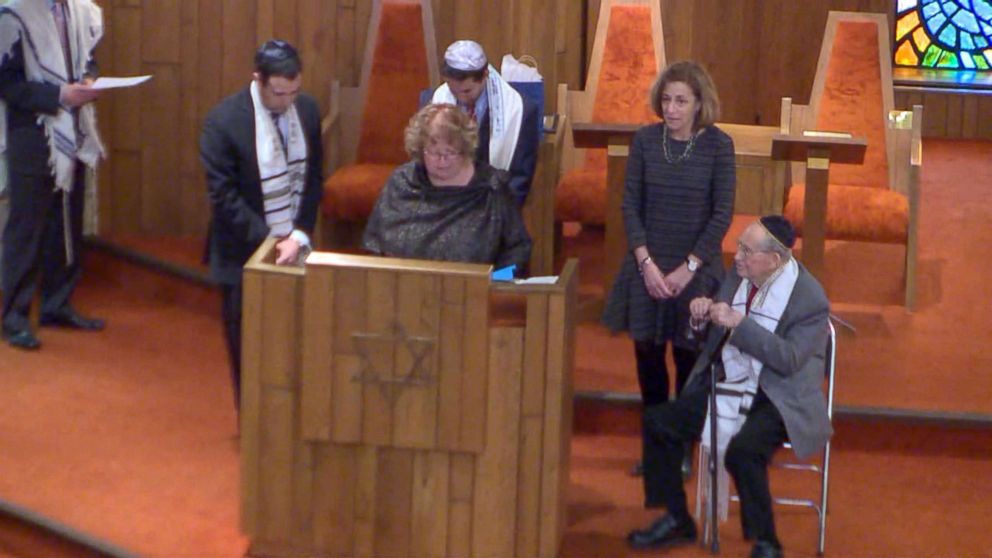 The bar mitzvah and service was held at Beth Jacob Synagogue in Dayton, Ohio.
Fighting back tears, he said he felt blessed but also a bit sad about finally getting to celebrate the milestone.
"My parents didn't live to be [at] my bar mitzvah," he said. "My father, he was a very religious man. He tried to do the best he could."
His daughter, Linda Heider, said his congregation had brought the idea to her after he'd expressed the wish to members.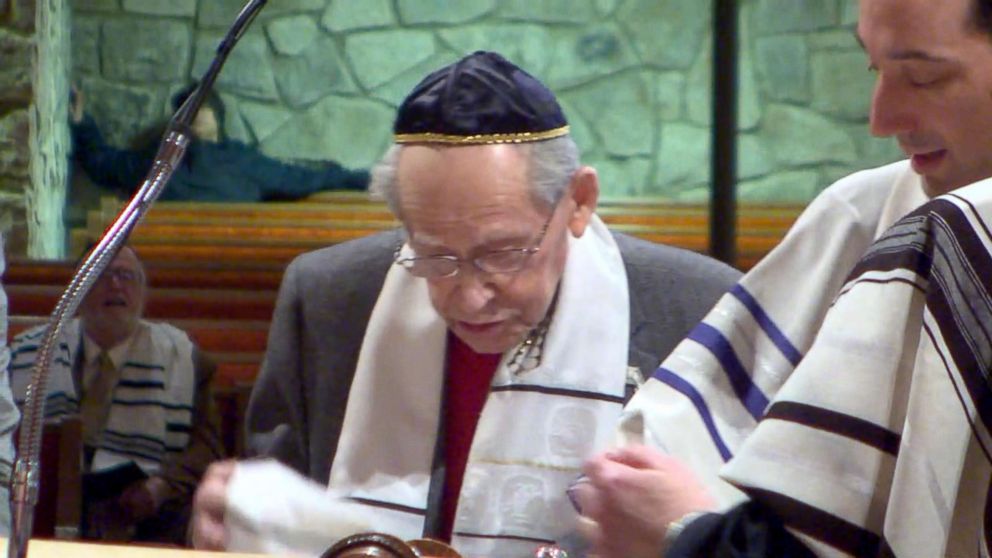 She said she'd found her parents, both of whom were in concentration camps, an inspiration.
"I was always amazed that they had such positivity, looked ahead, but still talked about the past," she said.
After World War II, Samuel immigrated to Dayton, Ohio, and built a new life and family with his wife, Phyllis, whom he'd met in 1945 at the Bergen-Belsen DP camp. She died in 2014.
On Saturday, he showed ABC News a photograph of his sister from 1936 which, he said, he'd held under his arm during the five years he spent at concentration camps, including Auschwitz.
"God gave me strength... This day is, for me, a happy day and a very emotional day too," he said. "I am blessed to have my family."
"With all the things that he's gone through..." Linda said. "He has persevered... He's here."
ABC News' Rob Hess contributed to this story.