Abandoned dog found with writing all over her
A dog was rescued after being written on with permanent marker.
A dog with writing on her was rescued by a shelter and is now looking for her forever home.
According to Ross County Humane Society in Chillicothe, Ohio, the dog was abandoned in a nearby park and was covered in phrases written in permanent marker.
"Free," "Good home only" and "I am a gift from God" can be seen scribbled on her side and face.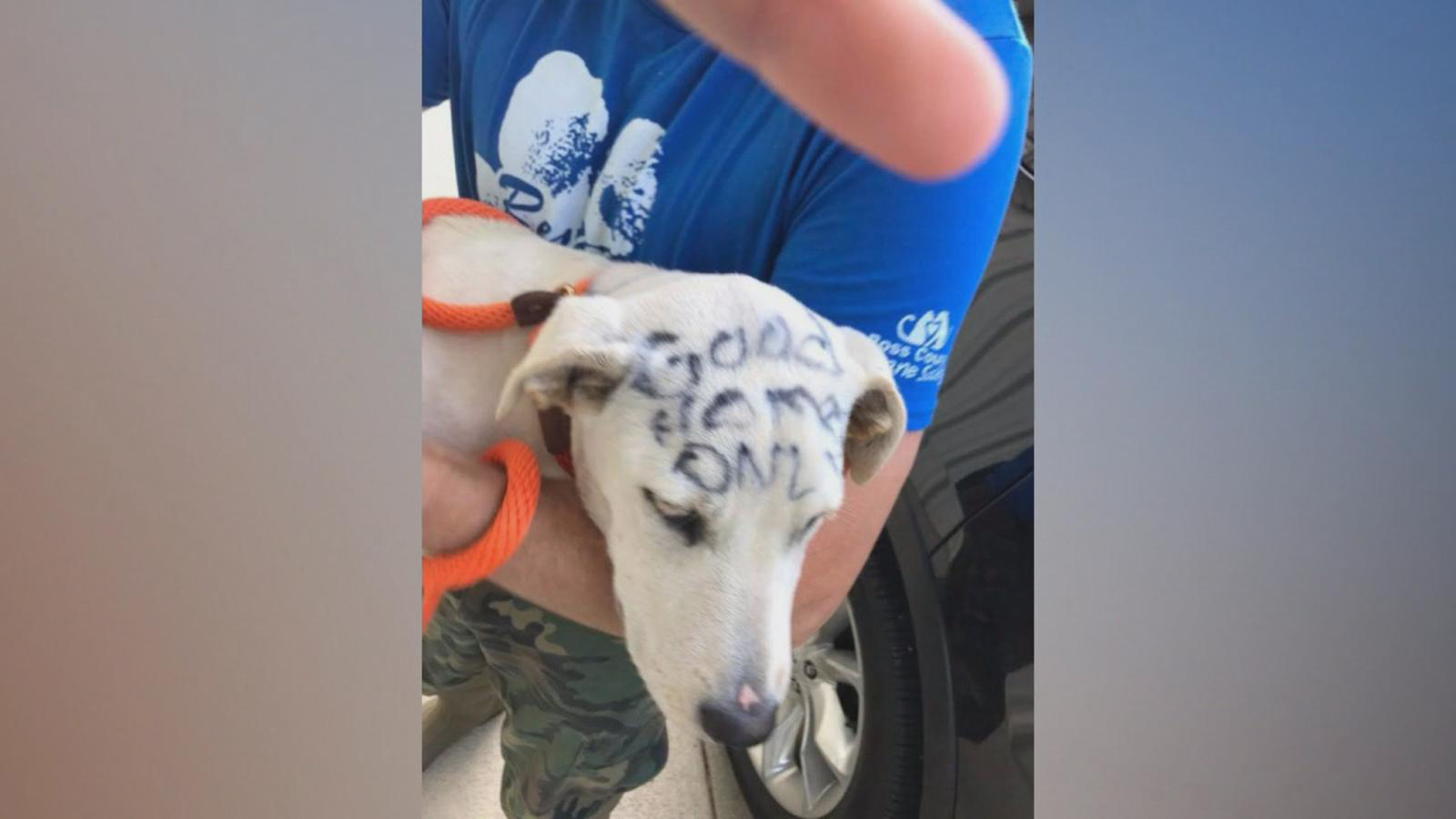 The pup is a lab mix that is about 5 to 6 months old, humane society workers told ABC affiliate WSYX.
Workers named the puppy "Marvella," which means miracle.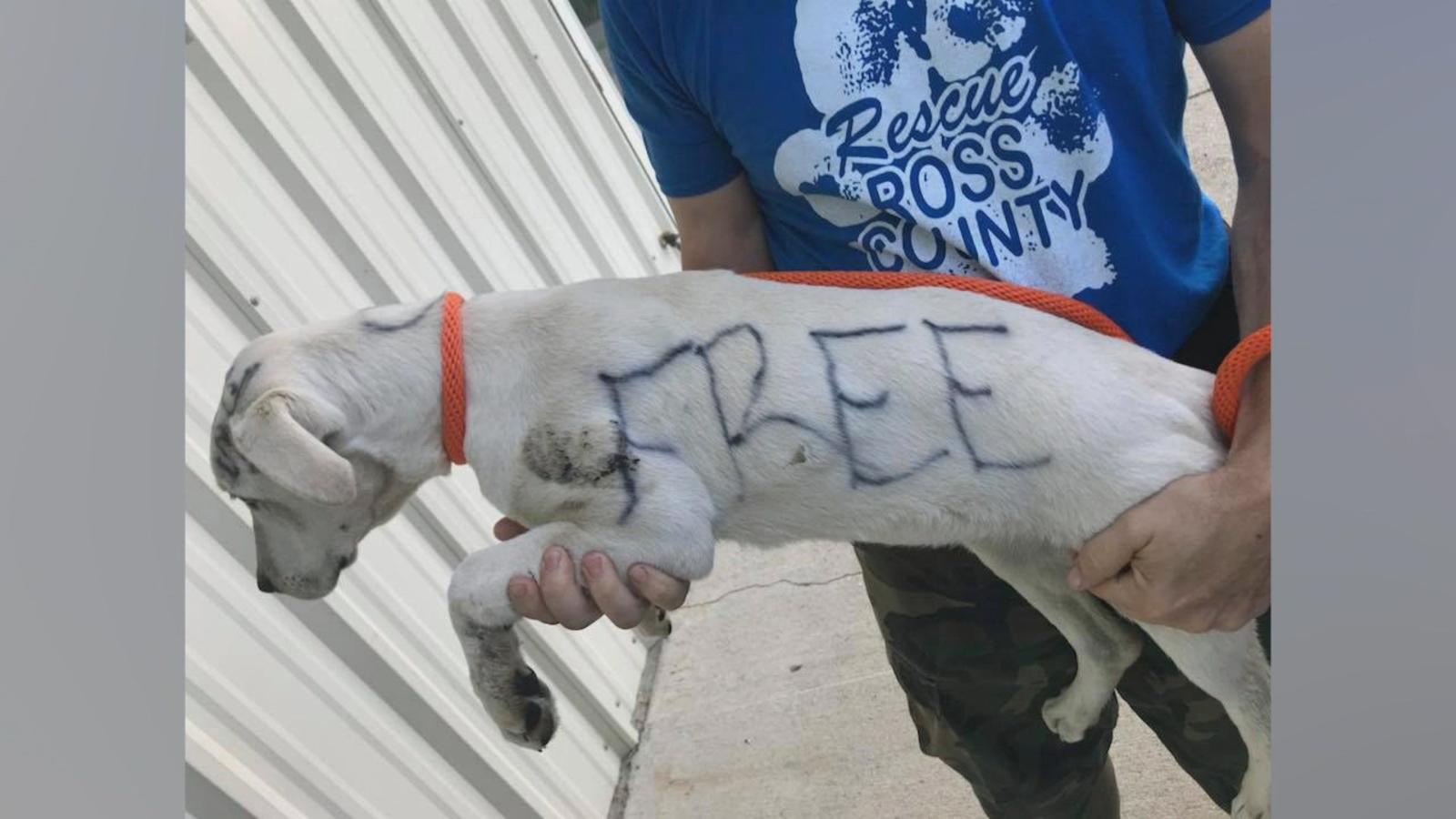 The shelter was able to get a majority of the permanent marker off the Marvella's fur.
She will be up for adoption on Wednesday.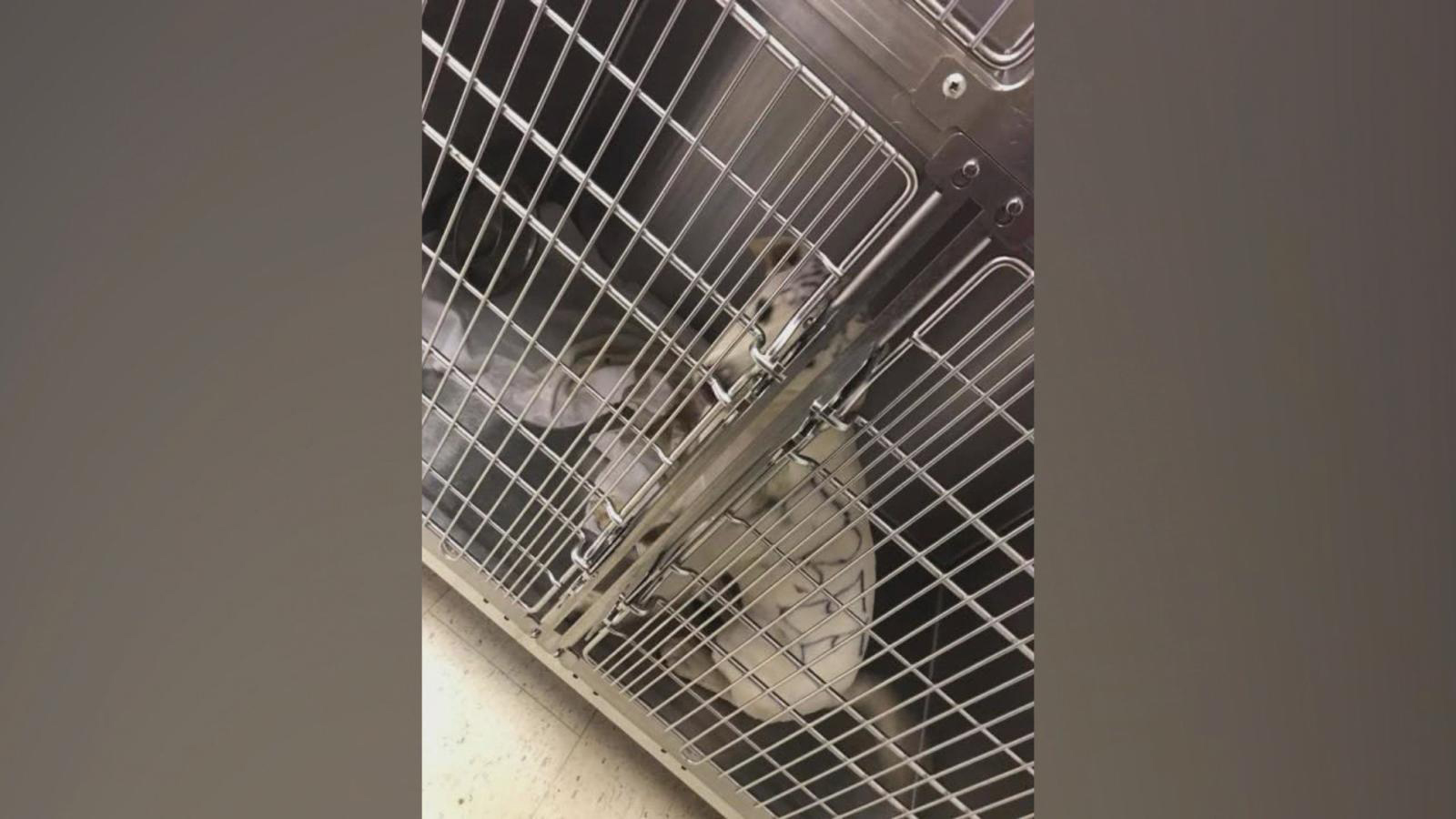 For those interested in learning more about Marvella, visit Ross County Humane Society's website.