A new video has emerged in the ongoing battle between a deaf man, his pregnant fiancee and their service dog -- and the man who police said punched the latter two after a flight from Colorado to Florida.
The video shows the deaf man, Matthew Silvay, in the aisle of the plane on Frontier Airlines Flight 1752, apparently enraged after Timothy Manley allegedly punched his dog Zariel.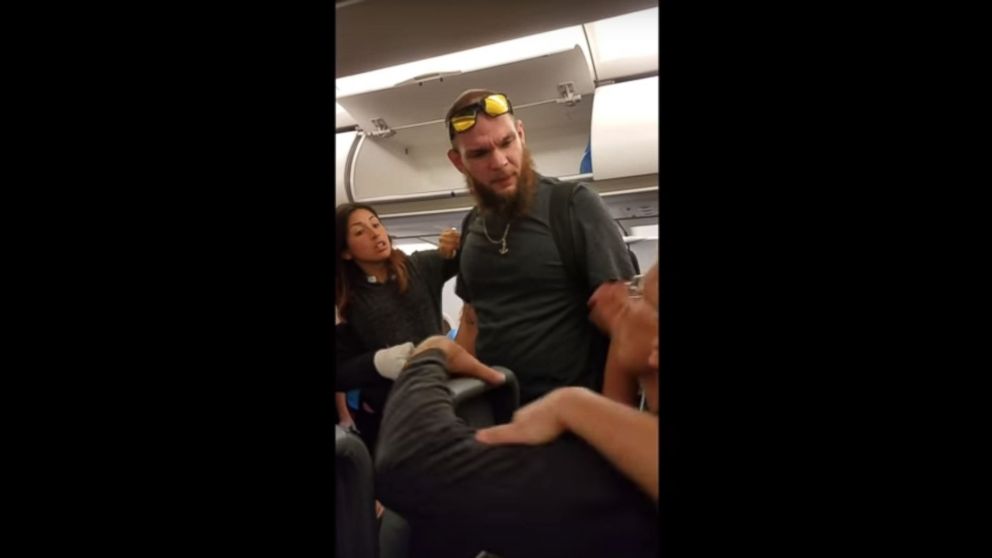 Silvay's fiancee, Hazel Ramirez, said he became upset and "yelled at the man to tell him 'never touch any dogs or service animals,'" she said, echoing what her husband allegedly told Manley in sign language and some words.
"She didn't do anything to anyone," Ramirez said of Zariel. "The man punched my dog's face."
Ramirez said Zariel was "hurt and scared for her life."
Manley denied hitting the dog, describing his contact with Zariel as a "swat."
"I pushed her away," he told ABC News, adding that he did so because of his wife's allergies. "I wouldn't call it a punch."
According to a report by the Orlando Police Department, which was obtained by ABC News, Manley "punched it with a closed fist," causing Zariel to yelp and take cover under a seat.
At some point, Ramirez, who is 20 weeks pregnant, told police that she "was punched in the stomach by Timothy" and that her two small children "were touched by Timothy," according to the report.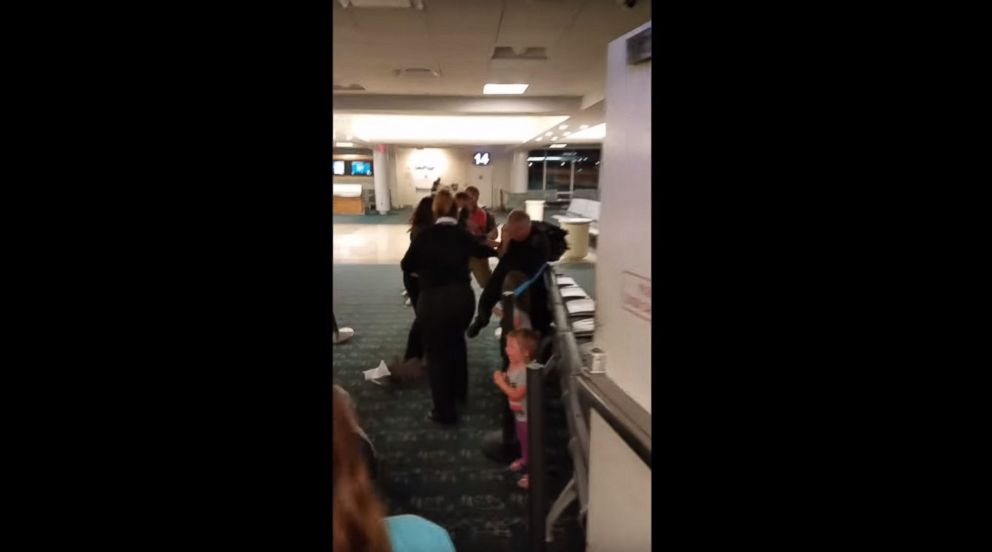 Manley, however, dismissed the accusation.
"It's funny and hilarious that I would have punched her," he said.
The argument escalated in the aisle and spilled into the gangway and terminal of the Orlando International Airport.
That's when the video shows Silvay apparently blocking the aisle, seemingly waiting for Manley.
"They were physically blocking the door," Manley said.
The video footage, shot by Manley's son Joshua, cuts to a moment after Manley is able to reach the terminal.
But now Silvay is seen allegedly shoving Manley to the ground, with children wailing in the background.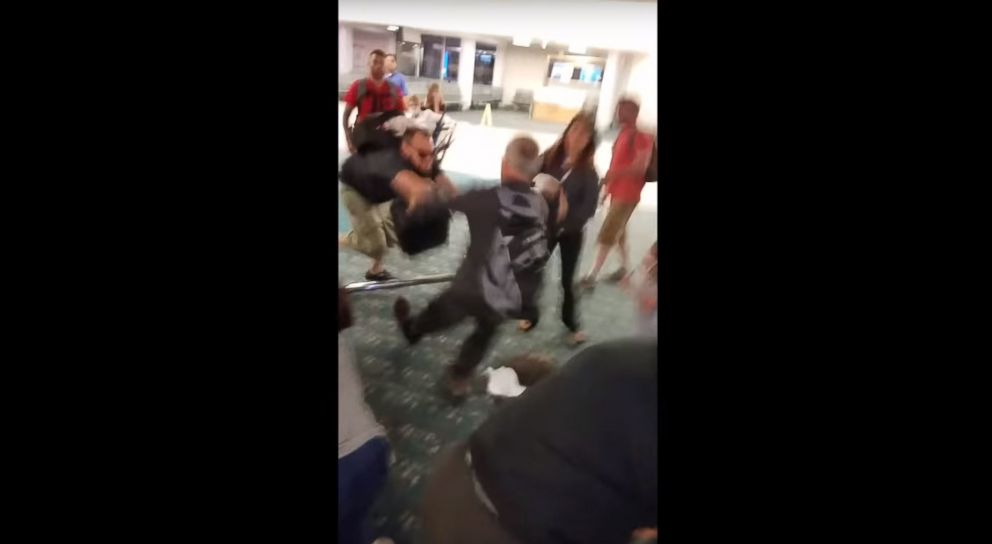 "Unfortunately, the man [was] determined to leave so he ran through and punched my belly, then pushed my two daughters; they fell and cried so hard," Ramirez said.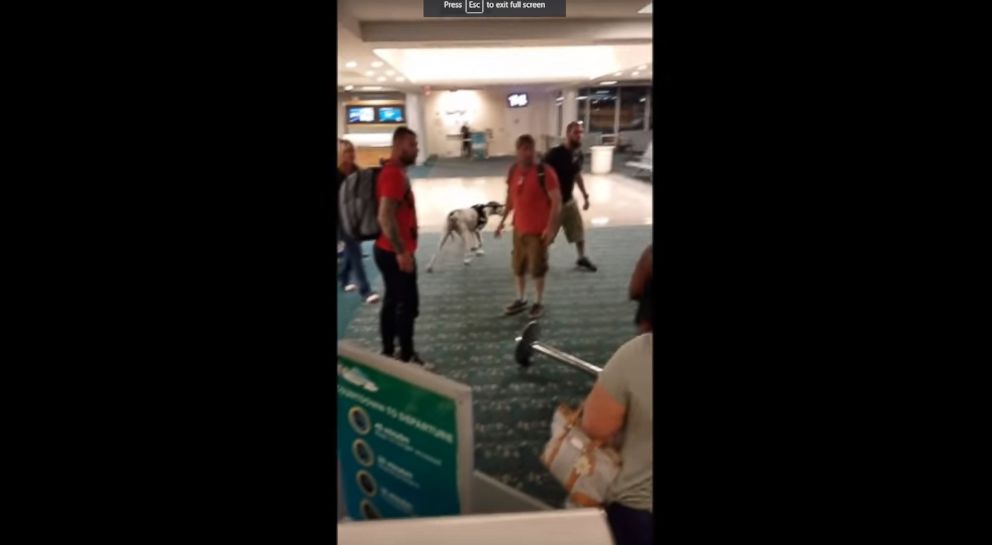 In the police report, Silvay admitted he tackled Timothy, saying he did so to detain him until police arrived.
Orlando Police said it has turned the investigation over to the FBI.
"The FBI was contacted and a copy of this reported [sic] is provided to them," the police report states. "Hazel does wish to prosecute and will testify in court."
A spokeswoman for the FBI's Tampa Bay field office said in a statement that the matter is still being investigated.
"We continue to look into this incident with our local law enforcement partners to determine a course of action," she said.