— -- Want a cat with your cup of coffee? That's an option at the newly opened Cat Town Café in Oakland, California.
The cafe, which sells local coffee, tea and pastries, serves as a cage-free adoption center where people can hang out and bond with a cat – and bring it home if they want.
"Our mission is to get cats adopted out of city shelters that would otherwise be killed, and with the cat café we thought we'd get a lot more exposure for our cats and our mission," founder Ann Dunn told ABC News.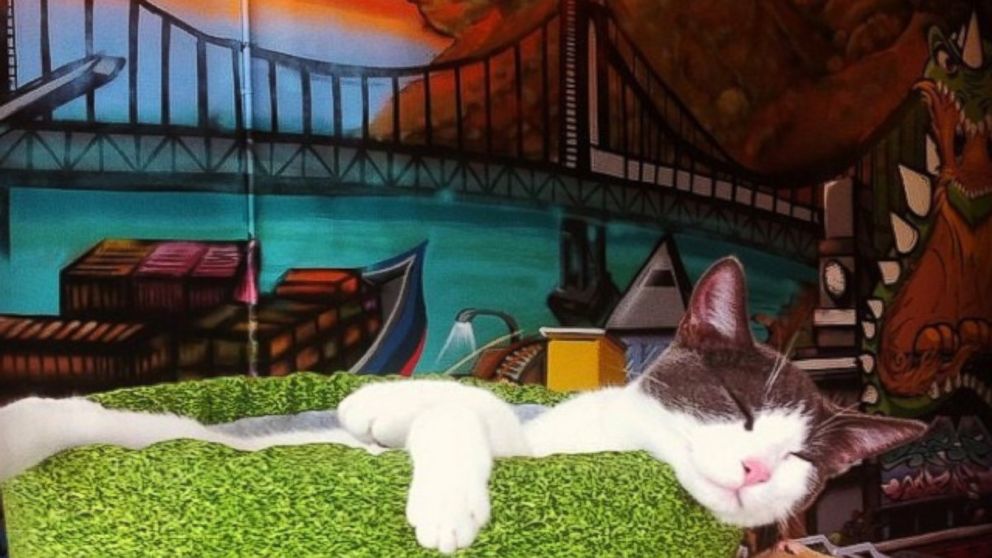 Turns out Dunn was right, since six of the nine cats were adopted in the first two days.
"These are cats that have been at the shelter since June, so it's thrilling. It was amazing," she said of the opening on Saturday. "So many people came who have been supporting us through this whole process."
Dunn and her partner Adam Myatt raised $70,000 through crowd funding, as well as a donation from a local pet store and a private donor.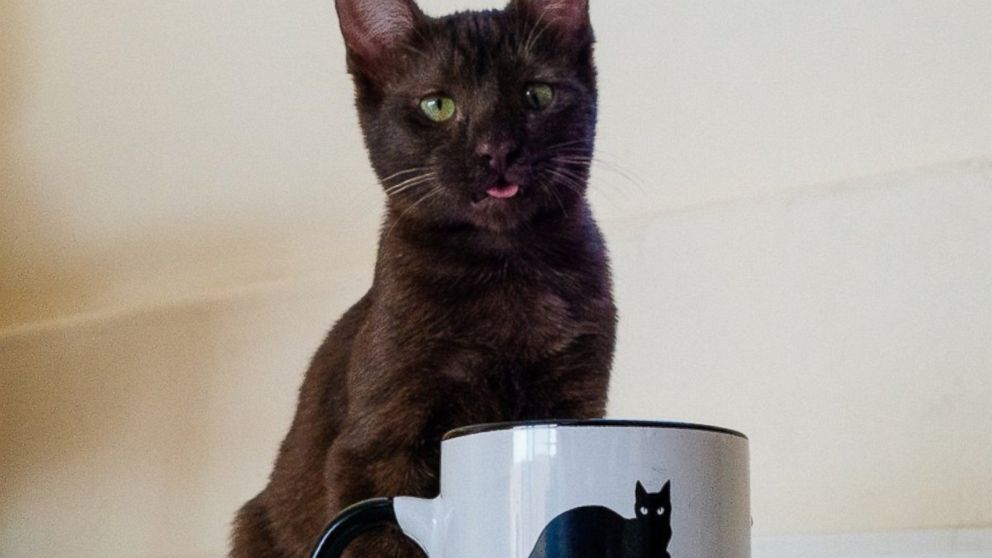 They worked with the local health department to make sure there wouldn't be barriers, and determined the cats had to be in a separate space from where the food was served.
"The cafe is in the same building, but it's completely separated from where the cats are. People can bring food and drink into the cat area; we just can't have cats where the food is being served," Dunn explained.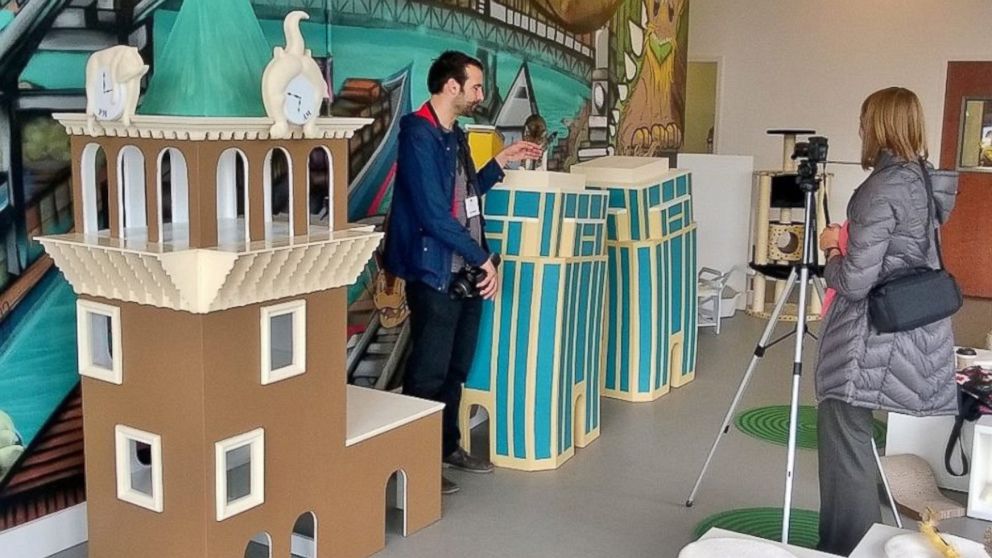 People can enter the cat area whether they bought something from the cafe or not, but you can guarantee entry without waiting by buying an hour-long appointment on the cafe's web site.
Dunn said the first day was popular, with people waiting to enter.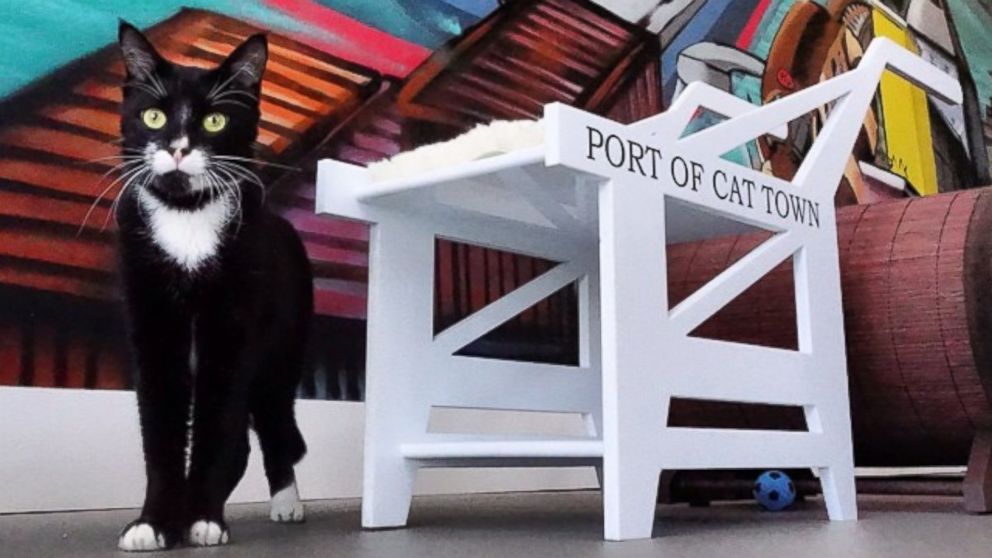 "We're limiting the number in the space at any given time to minimize stress on the cats, but the cats surprisingly were great. They seem like they do best when people are here because they're getting so much attention," she said. "There are periods where people come in and they're sound asleep because so many people have been playing with them. So it's a little much for them for sure."