— -- Ayesha Curry, the wife of NBA star Stephen Curry, has slam-dunk Thanksgiving plans.
The self-taught cook and mom of two daughters is now the author of the bestselling cookbook, "The Seasoned Life." She shared her recipes for her favorite Thanksgiving side dishes on "Good Morning America" today.
Curry suggests making roasted pear and cranberry Brussels sprouts, her extra cheesy mac and cheese, and a spiced butternut squash mash.
Check out the recipes for Curry's sides below and click here for Thanksgiving turkey tips from "Top Chef: All-Stars" winner Richard Blais, click here Emeril Lagasse's best Thanksgiving pies, and click here for Sandra Lee's tablescape ideas and festive bites.
The Recipes
Roasted Pear and Cranberry Brussels Sprouts
"I can eat an entire bowl of these Brussels sprouts and still go back for seconds," Curry writes in her book. "The sweetness of the pear, the tartness of the dried cranberries, and the caramelized edges of the Brussels sprouts make for smiling faces around my family table. For the best-tasting Brussels sprouts, bake them on a large rimmed baking sheet to ensure they have plenty of room to spread out. Crowding them into a small baking pan will cause them to steam, which won't let them get that crisp texture." Click here for the full recipe.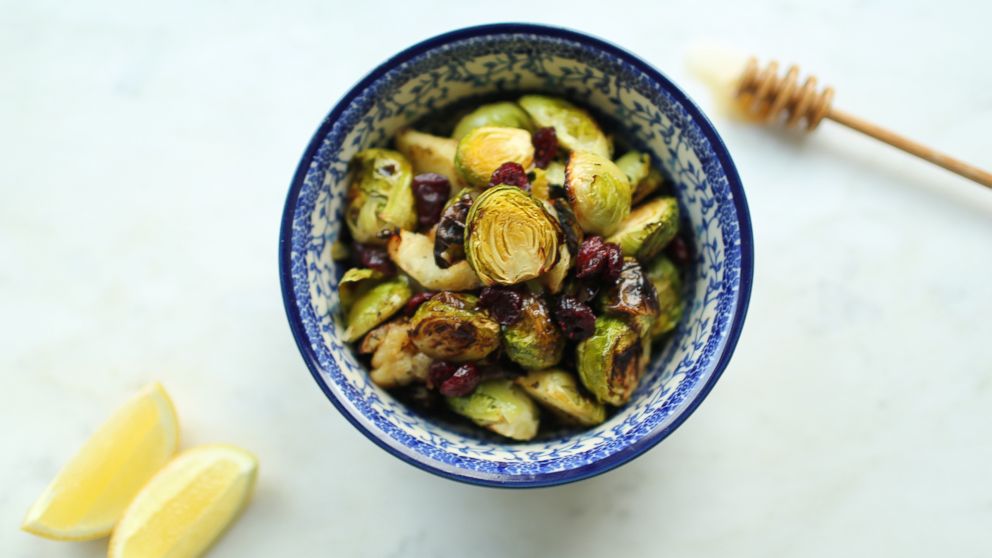 The Best Mac and Cheese
"This mac and cheese is extra cheesy, including a generous amount of cheese on top. There's also a pinch of ground mustard to give it some depth, and an addictive pancetta 'crumble' on top," she writes. "To save some time, look for already-chopped pancetta in the deli section of the grocery store. If you can't find it, buy strips of pancetta and chop them up yourself." Click here for the full recipe.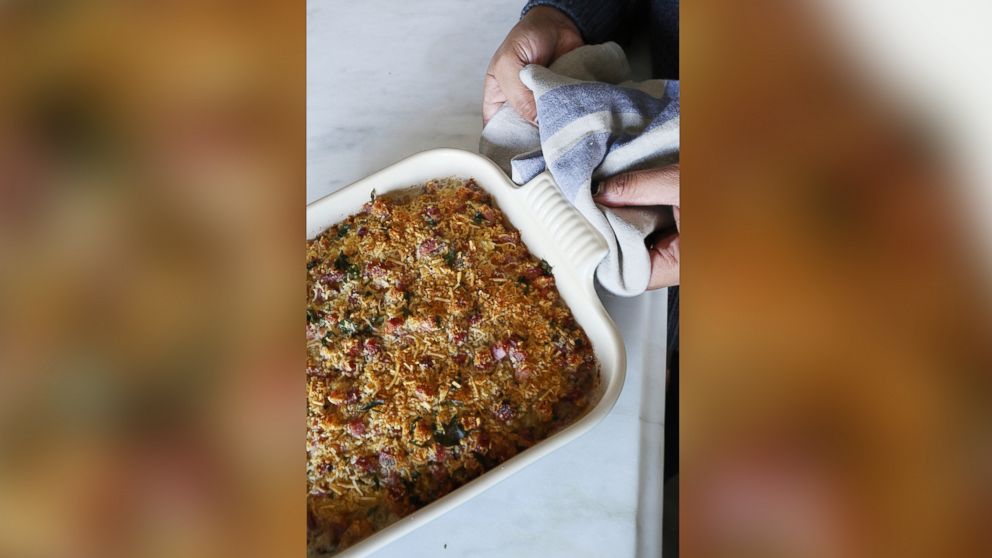 Spiced Butternut Squash Mash
"Spiced with curry powder, nutmeg and pepper, this side dish is perfect with Jerk Turkey, but it's also a great alternative to plain mashed sweet potatoes served with any main course. I like how cashew butter complements the spices, giving the mash a richer flavor. It's becoming easier to find cashew butter at the store, but it's also not hard to make at home (with the help of a powerful blender). I put 1/4 cup of raw, unsalted cashews in my Vitamix, crank it all the way up for about 20 seconds, and I'm done. For a deeper flavor, give the cashews a quick toast in a pan before blending," she writes. Click here for the full recipe via Popsugar.com.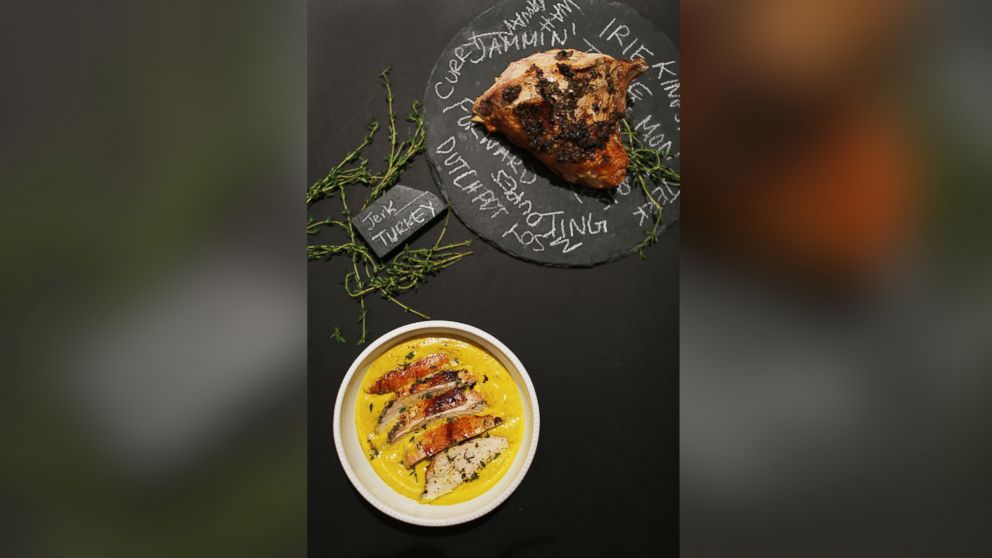 Kid-Friendly Recipes
Soft and Chewy Chocolate Chip Cookies: Click here for the full recipe.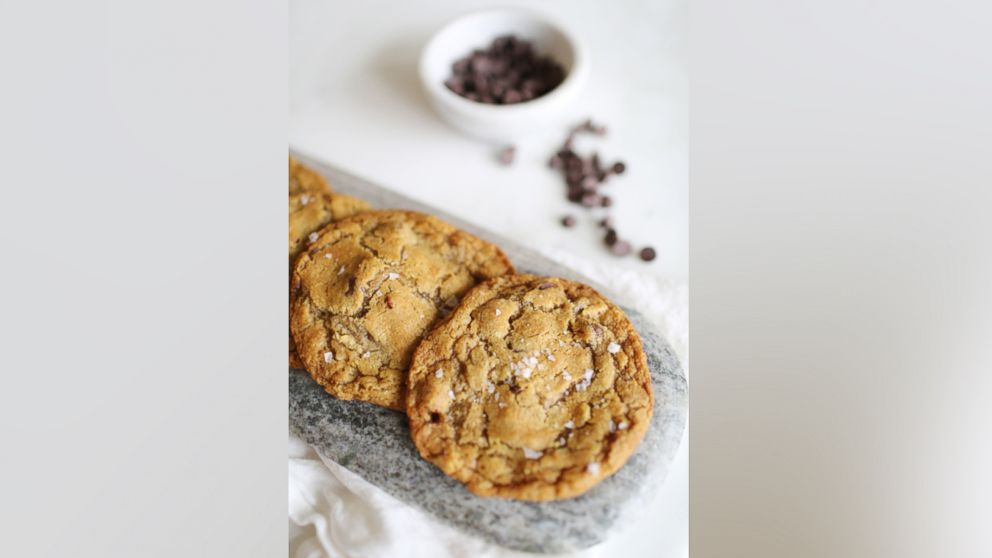 Oven-Baked Chicken Tenders Recipe: Click here for the full recipe.