— -- This Batman-loving couple has some out-of-this-world news to share: they're pregnant!
James and Alisha Doherty of Nashville announced their new bundle of joy with a super hero-themed photo shoot.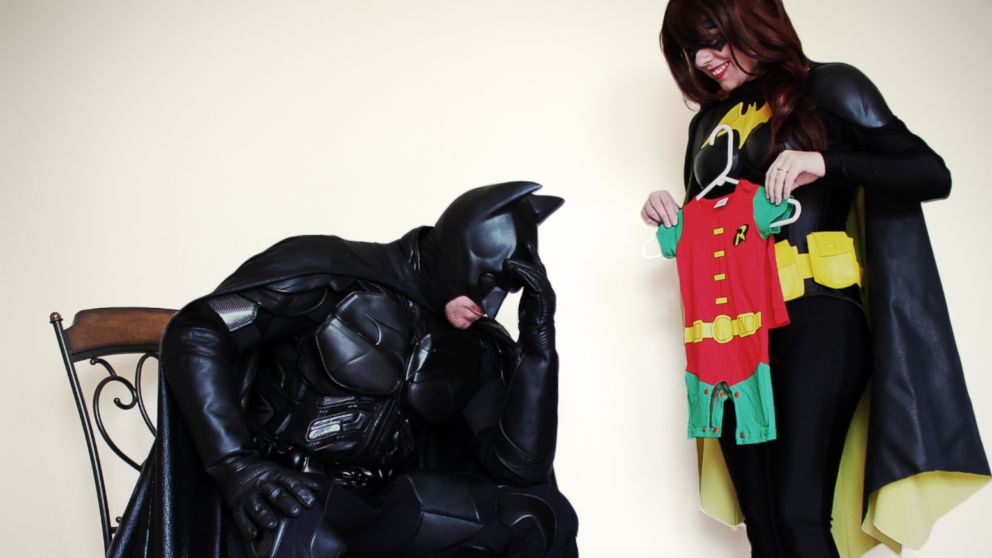 "I actually can't remember who had the idea," James, 27, told ABC News. "She's a good sport when it comes to that sort of thing. I don't really have to twist her arm to do this sort of thing."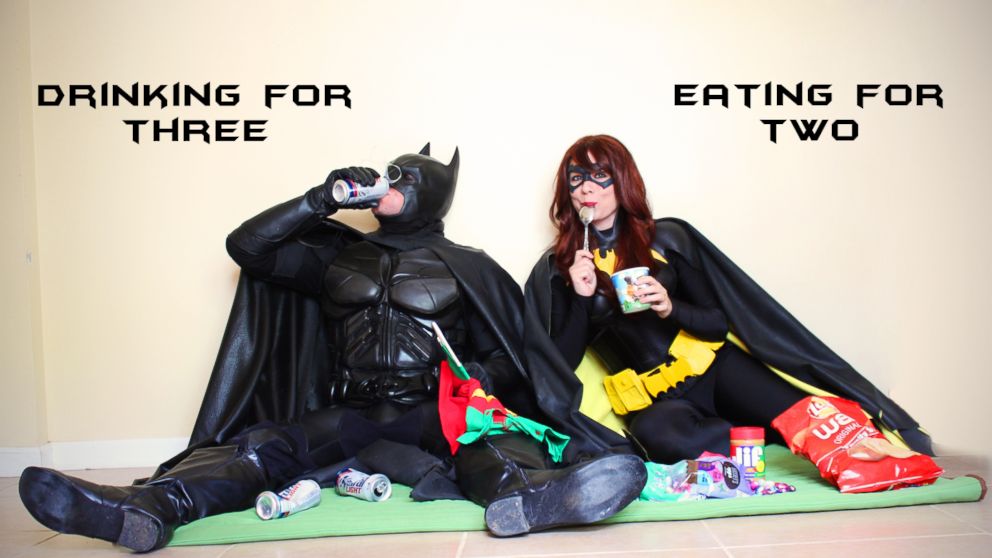 The fun-loving duo dress in their Batman costumes as a hobby, wearing the suits to birthdays, charities and fundraisers when asked. James makes the capes himself but buys the bodysuit pieces from Iconic FX and UD replicas.
"We don't really charge for it. We just do it for fun," he said. "I buy the pieces from a friend of mine. I get them and put them together. This suit, in particular, the torso and the legs, is a motorcycle suit. And part of it is rubber. The capes I make myself. That's generally how I make the income to keep the hobby up."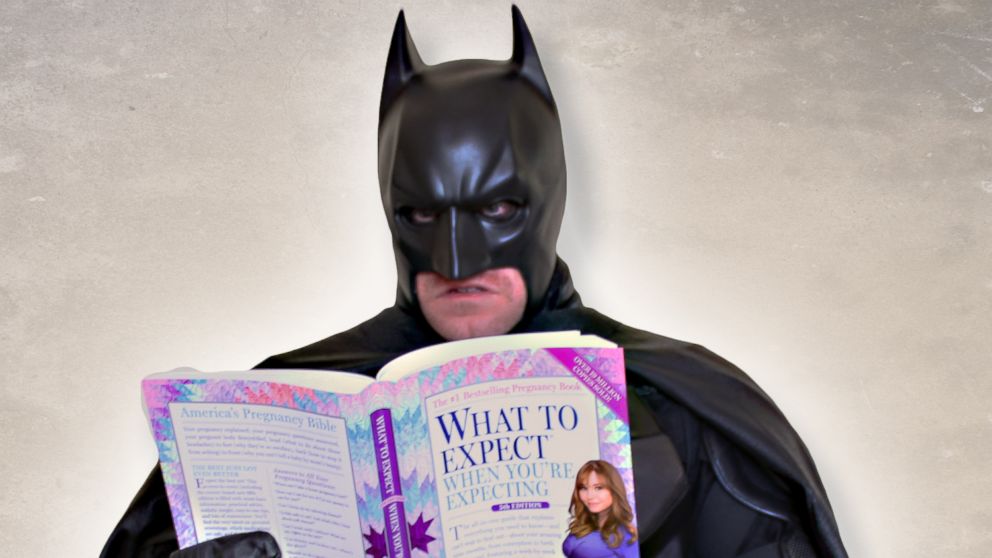 Alisha is 12 weeks pregnant and due on Halloween, "which is great for our costuming hobbies," said James.
The proud parents, who do not know the sex of the baby yet, "couldn't be more excited."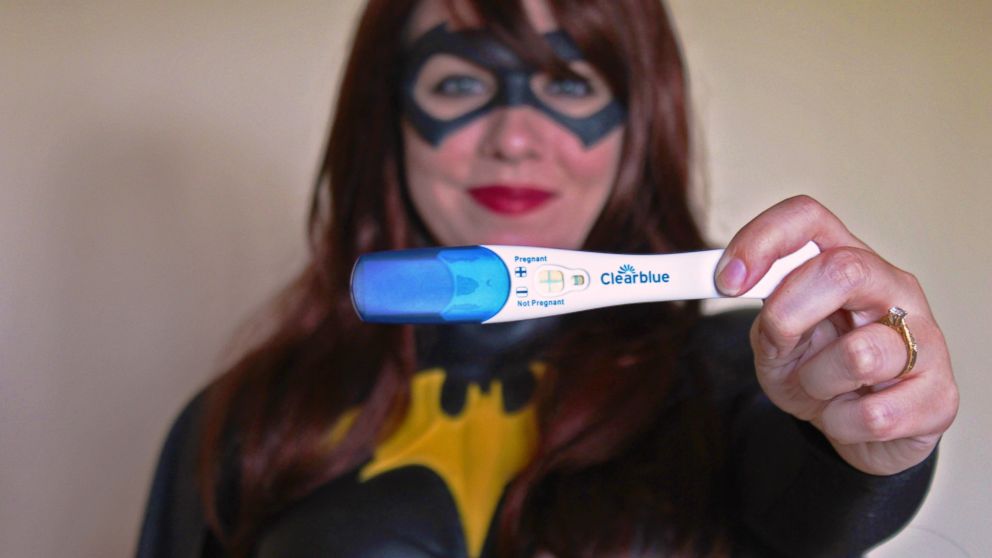 The couple already showed off a tiny Robin costume for their new baby in their photo shoot. It's likely the first of many.
"Maybe not as a baby, but definitely as it grows up we'll have some pretty cool costumes," James said with a laugh. "We love Halloween and dressing up."