— -- A Utah woman who recorded a tearful video with her son just hours before his adoption was made official hopes the now-viral video shines a light on adoption.
Hannah Mongie of Provo was 18 years old when she became pregnant. She recorded the video in the hospital on March 21, 2016, just two days after the birth of her son, Taggart.
"You hear all these stories of birth moms writing letters but I wanted Tagg to experience that moment of when it was happening," Mongie told ABC News. "I wanted him to know that my heart was breaking and how much his dad had loved him and how much his mom, Emily, loved him before she even met him."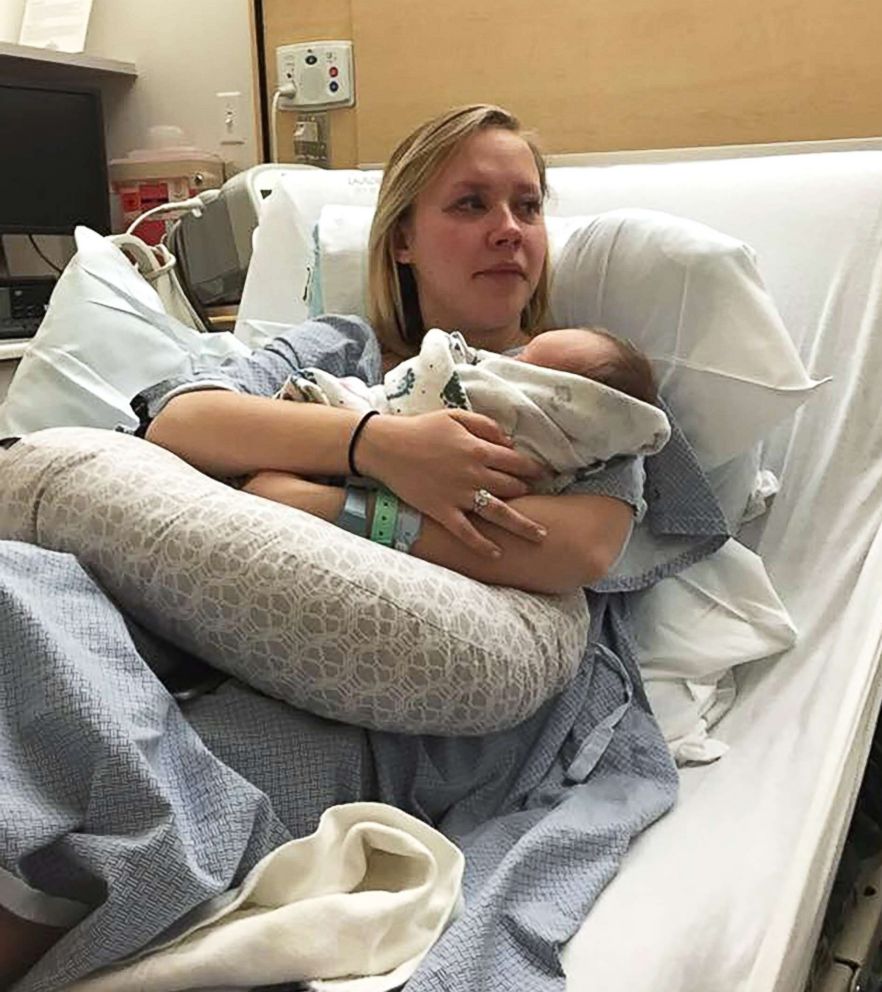 Mongie, now 21, explained to Tagg in the video how her love for him led her to decide on adoption. She also explained her heartache after her boyfriend, Tagg's father, died suddenly while she was pregnant.
"This is for you, Tagg. I made this video so that you know how much I love you. I wanted to tell you why I made the decision to place you with your family. … Gosh, you're so cute, you're making this hard!" Mongie says in the video, later adding, "I had a hard time even considering placing you with a different family when you were my last piece of Kaden."
Mongie told ABC News she woke up one morning weeks after her boyfriend's death with an "unexplainable peace" that she should go through with the adoption plan.
After reading thousands of adoption applications online, Mongie found a couple, Brad and Emily Marsh, who also lived in Utah.
"There was just something about them," Mongie recalled. "I read their letter and what they said about birth moms and I just cried and something told me this was it."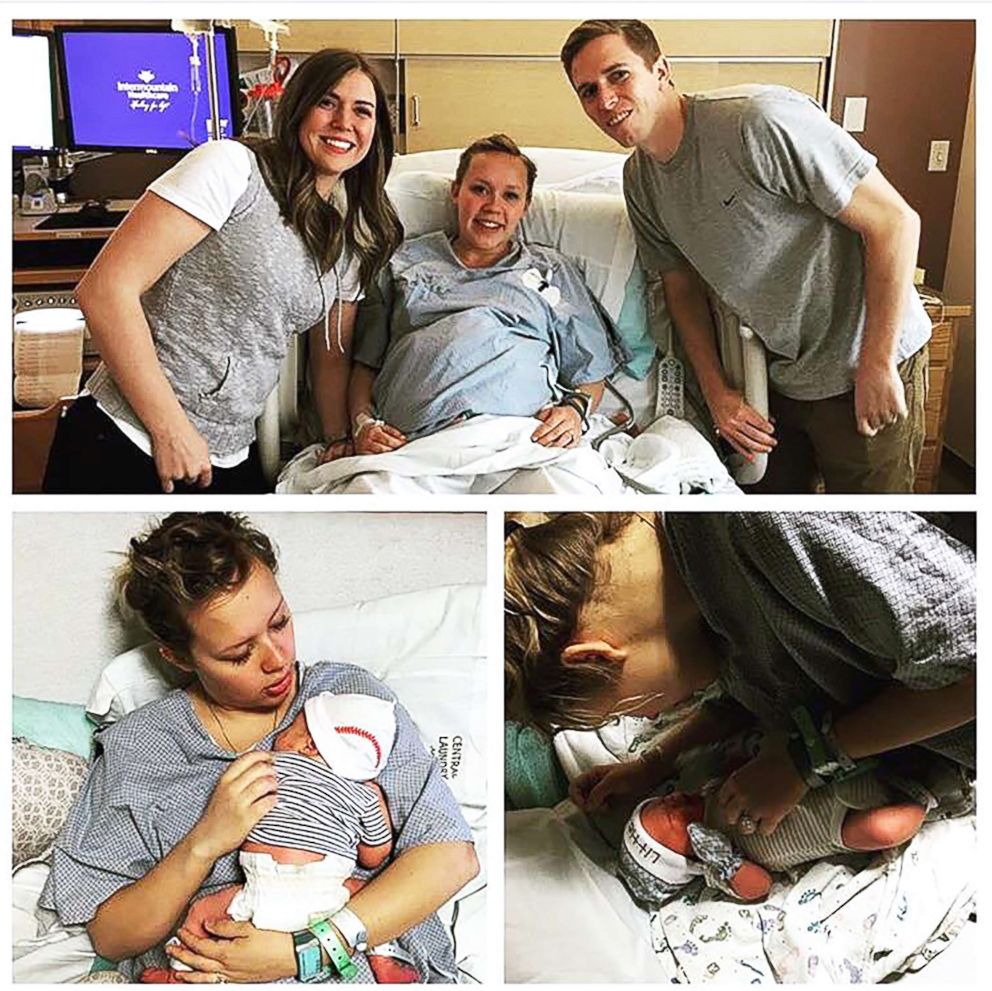 The Marshes welcomed Tagg on March 21, 2016, into their family, which already included an older adopted son, Carter. They also brought home a newborn adopted son, Lucas, on Sunday.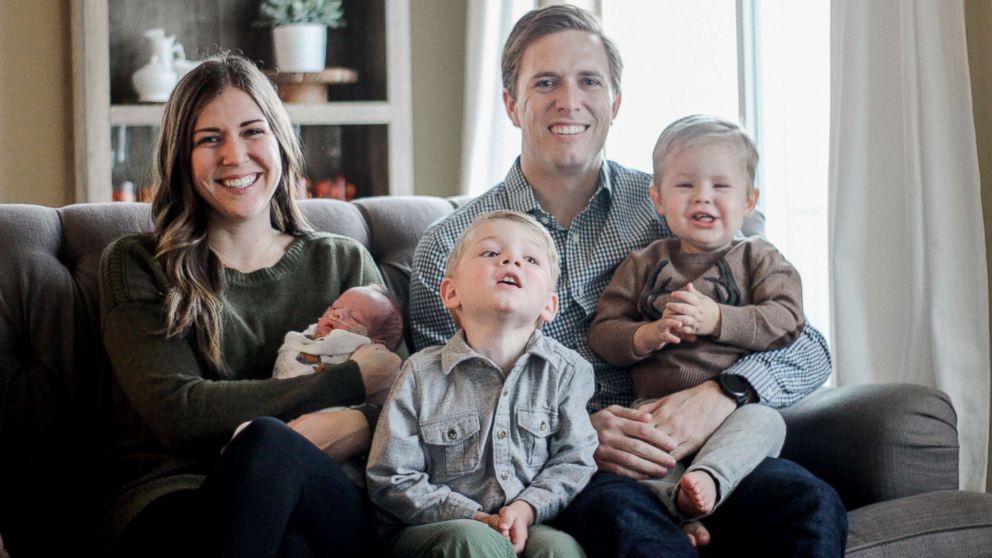 The Marshes are in close touch with all three of their sons' birth mothers, including Mongie.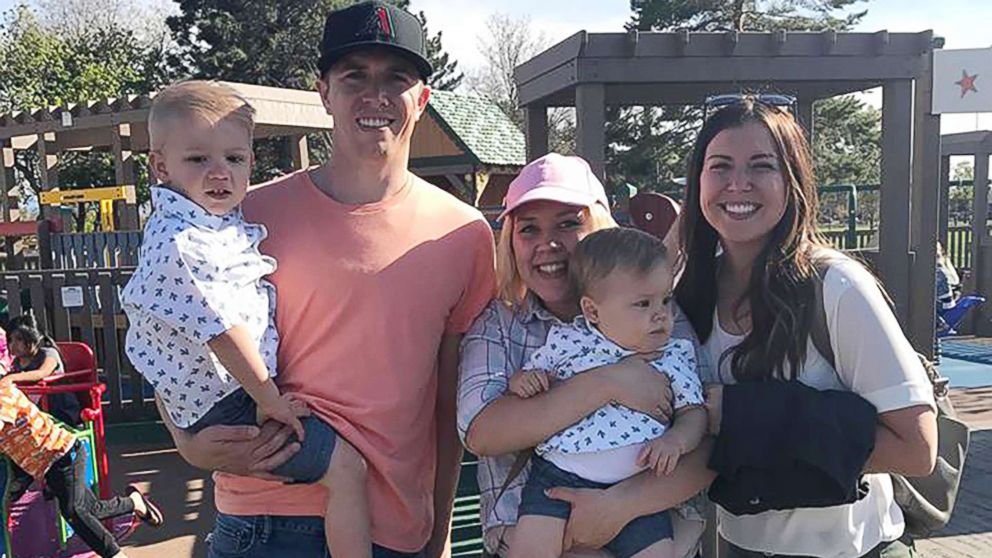 "Our birth moms are kind of put on a pedestal at our house," Emily Marsh, 27, told ABC News. "We have a picture of each kid with their birth mom on their nightstands and we speak very highly of them and they're very respected in our home."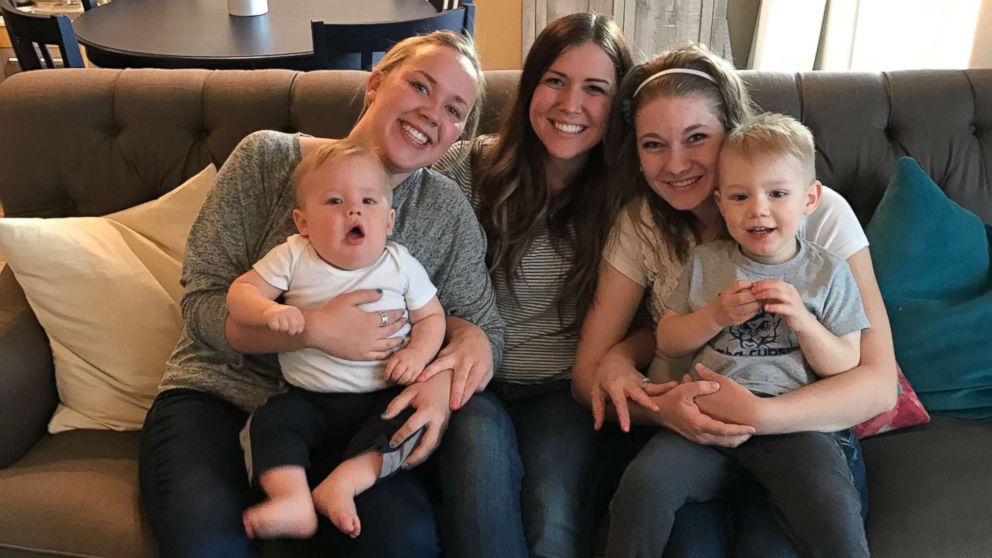 The Marshes now live in Provo, near Mongie, who visits Tagg often and even babysits for the family.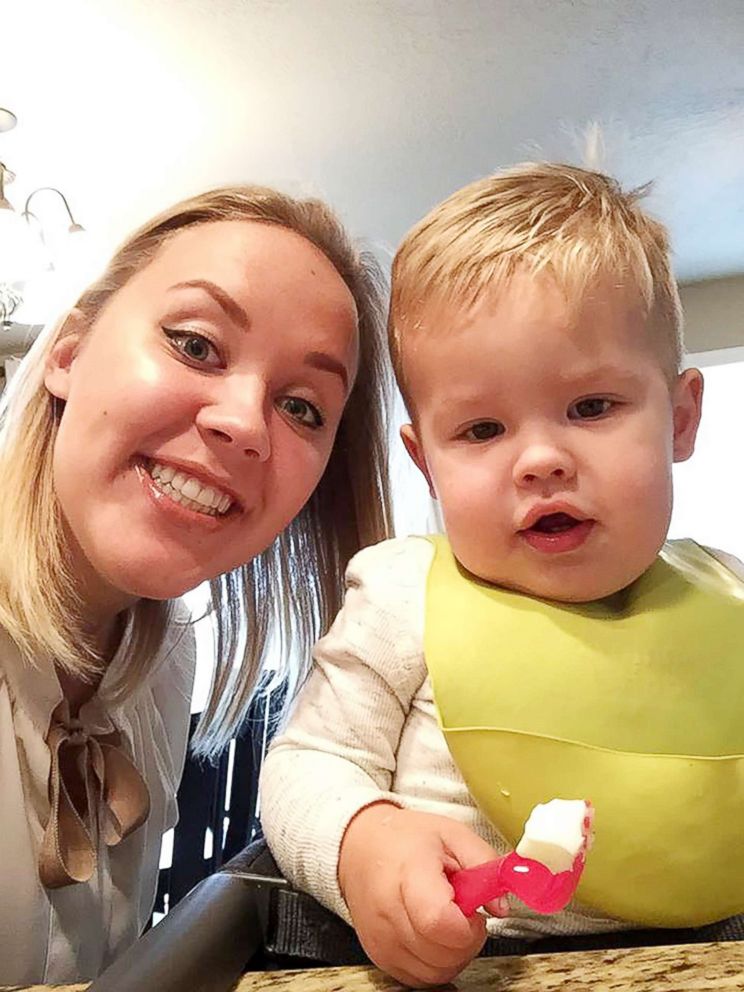 "It's the biggest blessing in my entire life that they've been willing to accept me in their family," Mongie said. "If I've been having a hard with the adoption or am missing Tagg, I'll go visit them and I'll see the way that their family works and that Emily says prayers with the kids every night and the little things that Emily does.
"When I leave I feel this sense of joy and love that I don't feel anywhere else and it solidifies my decision," she said. "I've never once regretted my decision."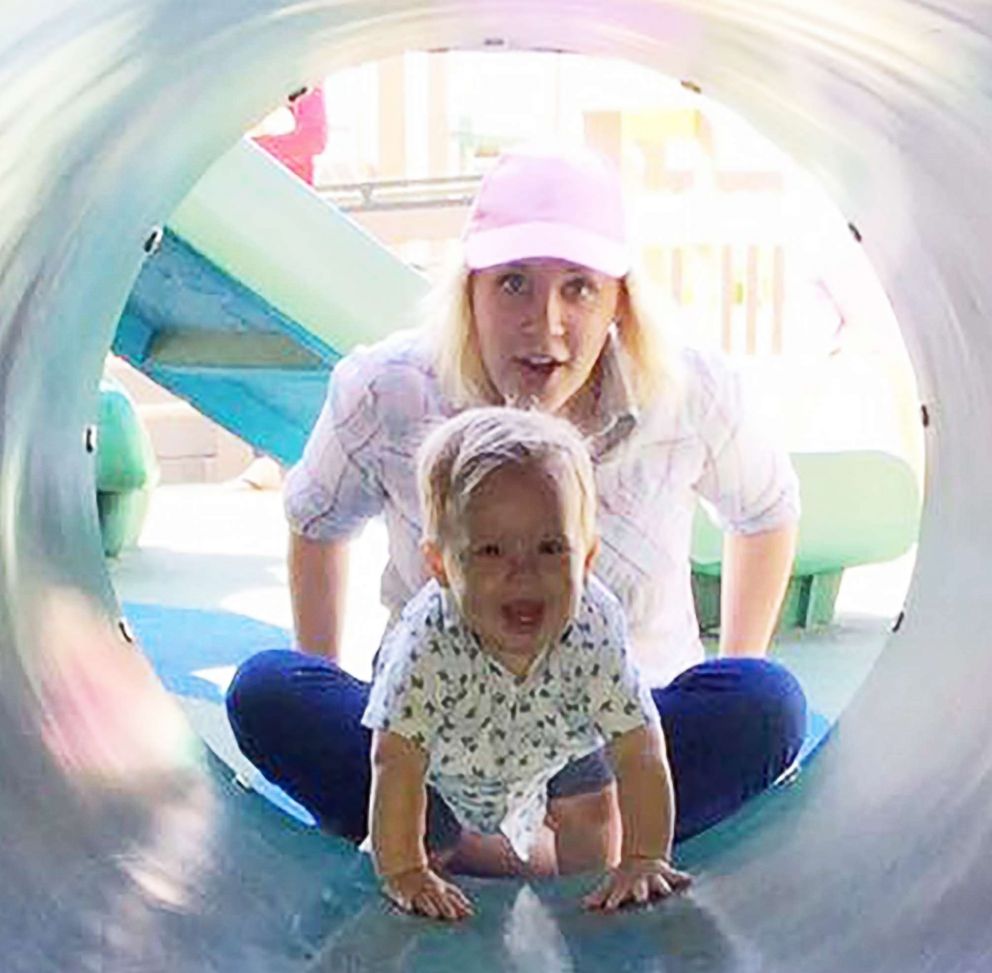 Mongie posted the video of herself talking to Tagg on YouTube last year when she worried it would get deleted on her cellphone. She thought no one would see it but the video now has more than 600,000 views.
"I don't look for pity, like I'm showing the world that this was so hard for me," she said. "I hope people understand that every birth mom can relate to this in some way ... and that they start to see birth mothers and see what they actually do for their children."
Mongie has visited local high schools with Emily Marsh to talk to young students about adoption. Emily Marsh echoed Mongie, whom she describes as "like a sister," in her hope that the video shines a light on adoption.
"Our sons can always know they've been placed out of love and we love their birth families," Emily Marsh said. "I hope people have more hope and perspective on the positive experience [adoption] can be."