— -- The family of a terminally ill boy is asking strangers to lift his spirits by sending him greeting cards for his favorite holiday of Halloween.
Now, Brock Chadwick has received nearly 1,000 cards from places as far away as Singapore.
"It's definitely very exciting and he's happy," mom Brittney Horton told ABC News. "You can tell he hasn't been the greatest but it's lifted him for sure."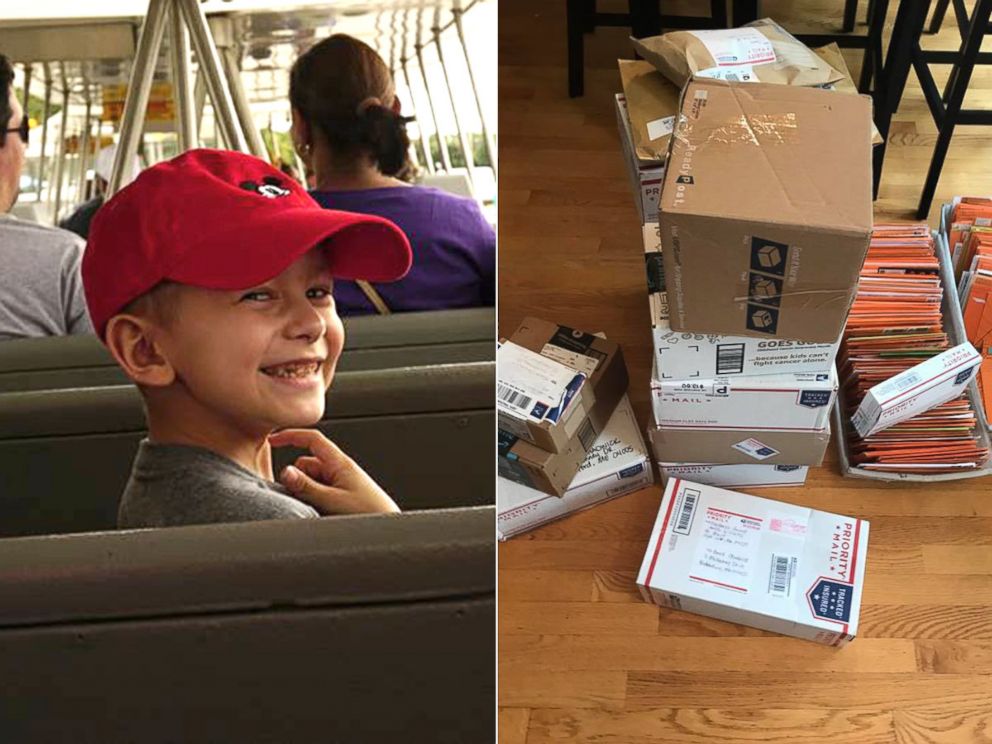 Horton of Biddeford, Maine, said her son, Brock, 7, was diagnosed in February with glioblastoma, a high-grade cancer in his brain and spine.
"A recent MRI scan showed that he has more tumors both throughout his brain and spine and basically those tumors are starting to cause his body problems," Horton said. "He just recently had a seizure so it's getting scary."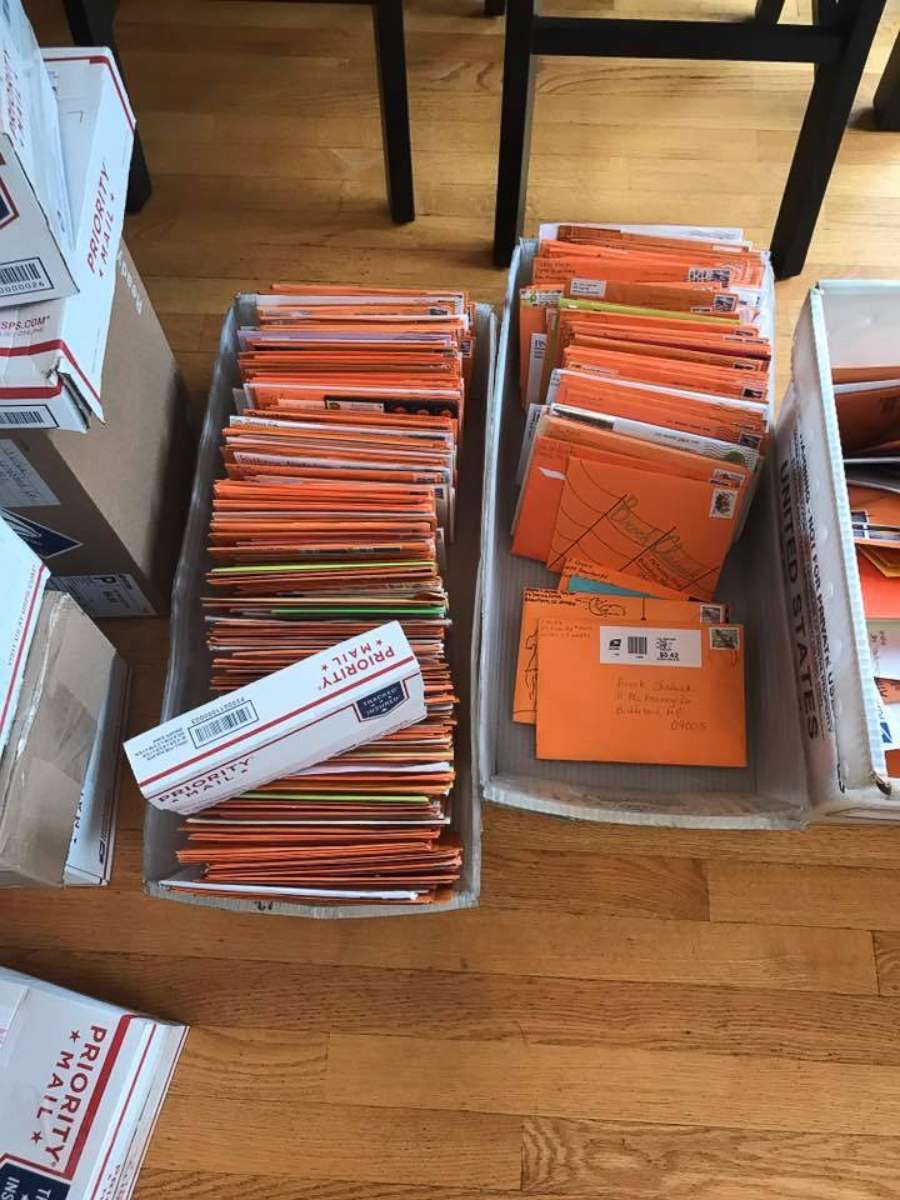 A nurse at Maine Children's Cancer Program at Barbara Bush Children's Hospital said Brock is one of their patients, but could not comment further due to privacy laws.
To cheer him up, Horton said that Brock's great-aunt began a movement called "Brocktoberfest," requesting Halloween cards from people through the her "Team Brock" Facebook page since he loves the holiday so much.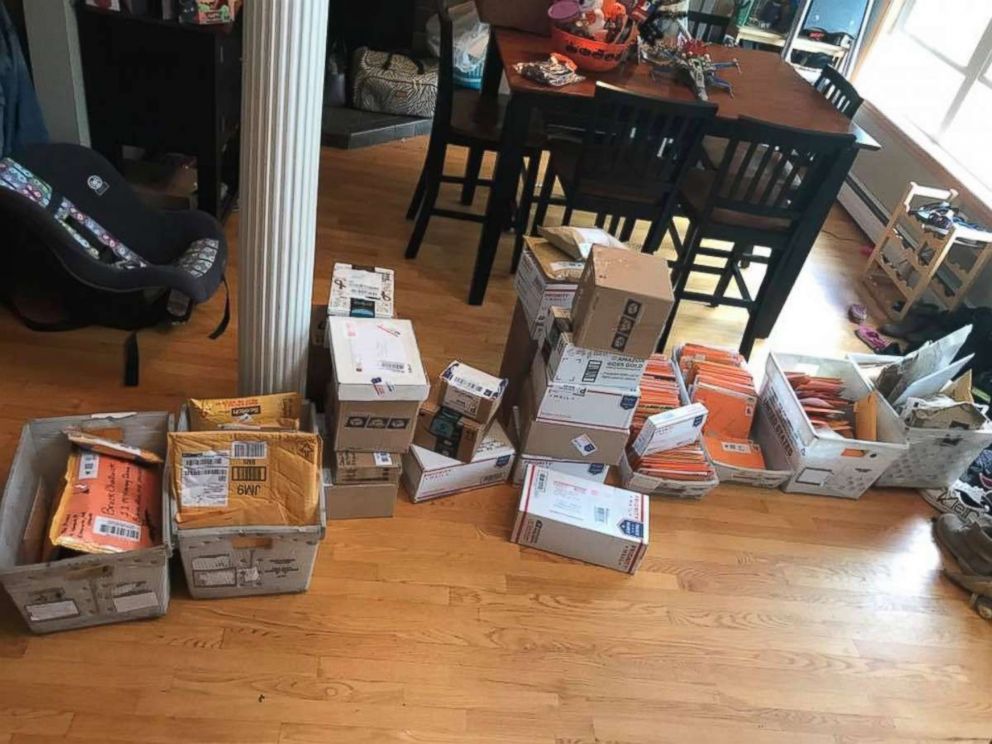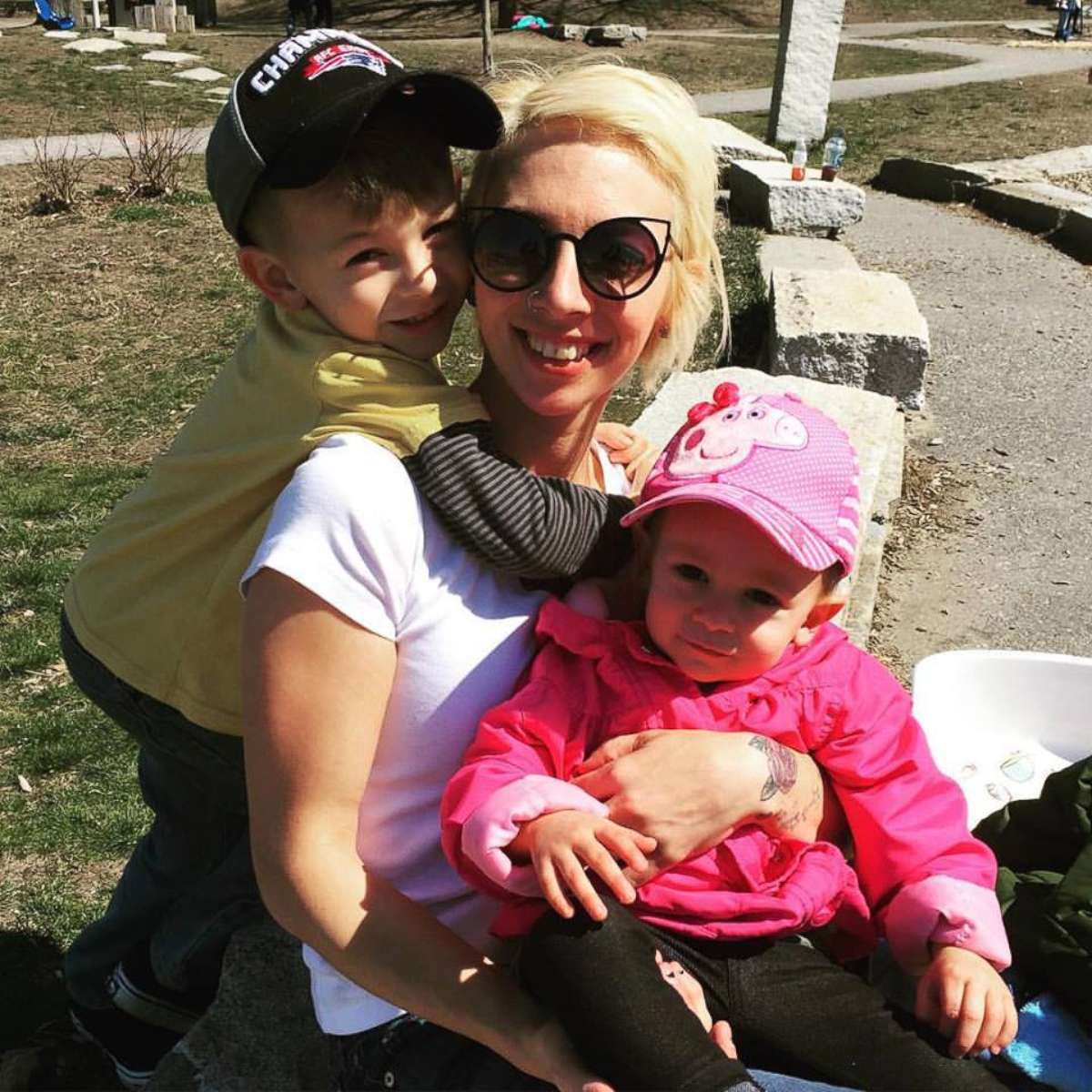 Soon cards, candy, books and pictures came pouring in from all over the world including France, the United Kingdom and Scotland.
"I didn't think it was going to be this many," Horton said. "I was expected maybe a couple hundred, definitely not this."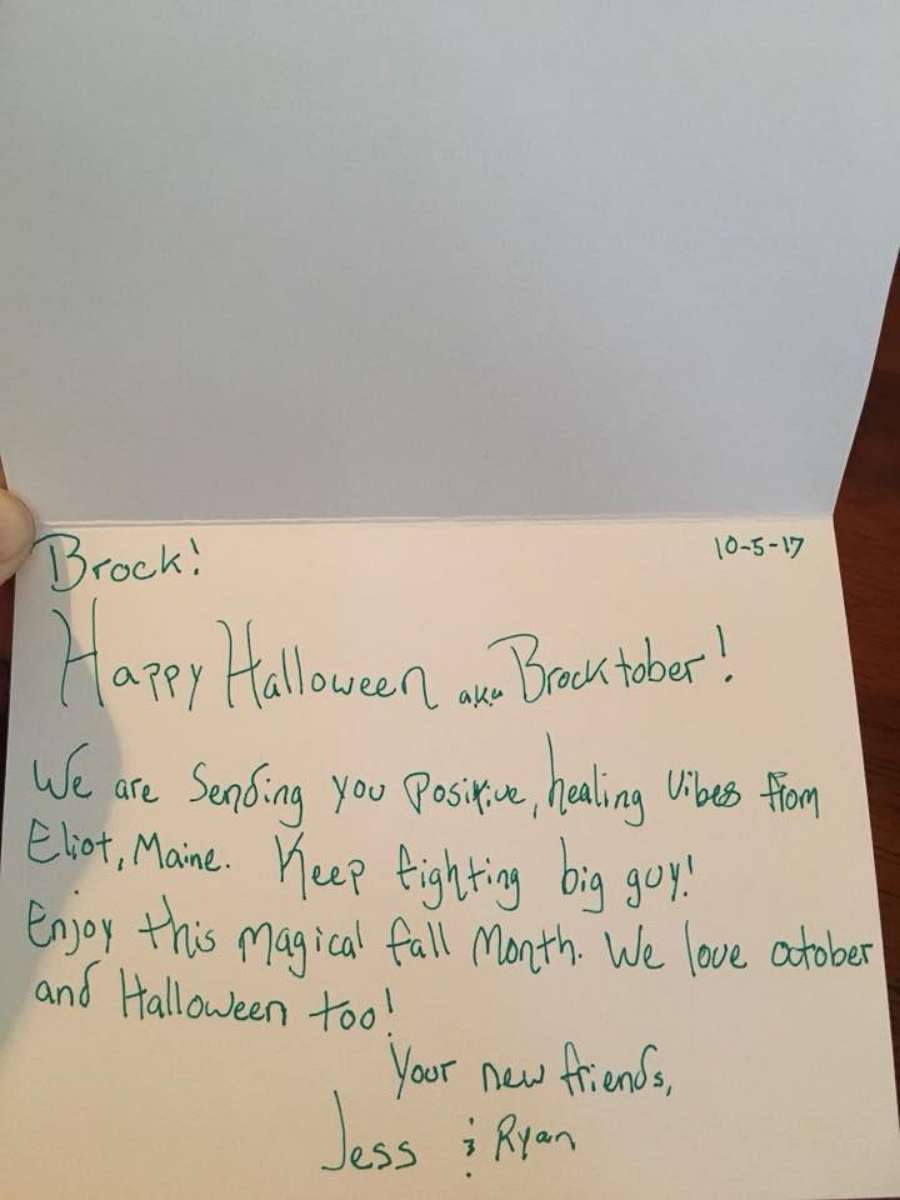 With help from his sister, Aubri-Ella, 3, Brock has begun opening almost 1,000 cards. On Tuesday alone, he counted 75 packages, Horton said.
Each card is filled with well-wishes and Halloween jokes.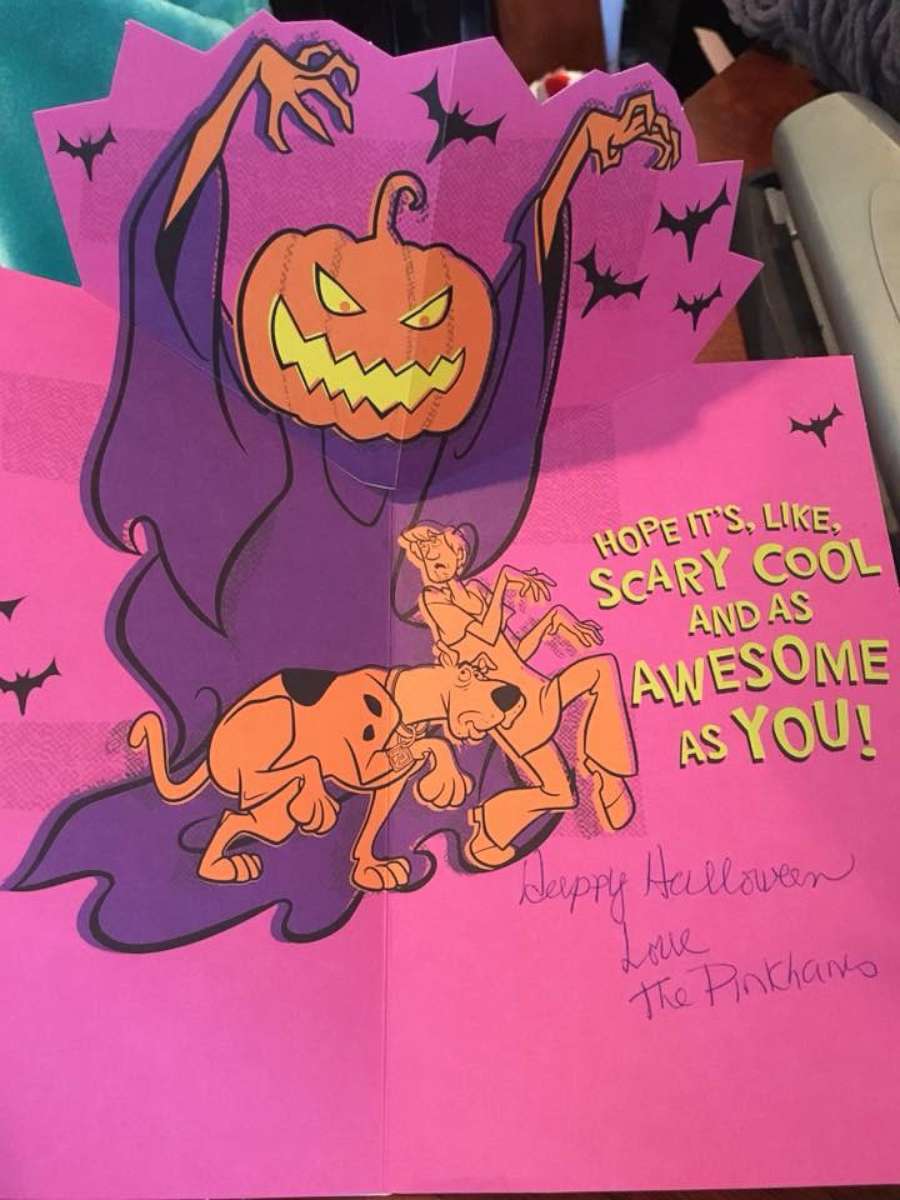 "It's made him smile a whole lot more," Horton said.
Brock hopes to be either the Hulk or Captain America for Halloween.