— -- When David Grzybowski and Jodi Gilbert tie the knot next June, they say they won't mind if a company's logo is behind them in their wedding photos.
They won't mind either if Grzybowski's best man starts off his toast by announcing who sponsored it, or if the DJ asks for social media promotion in exchange for his or her services.
Grzybowski and Gilbert, both 26, are seeking sponsors for their June 2018 wedding in Philadelphia.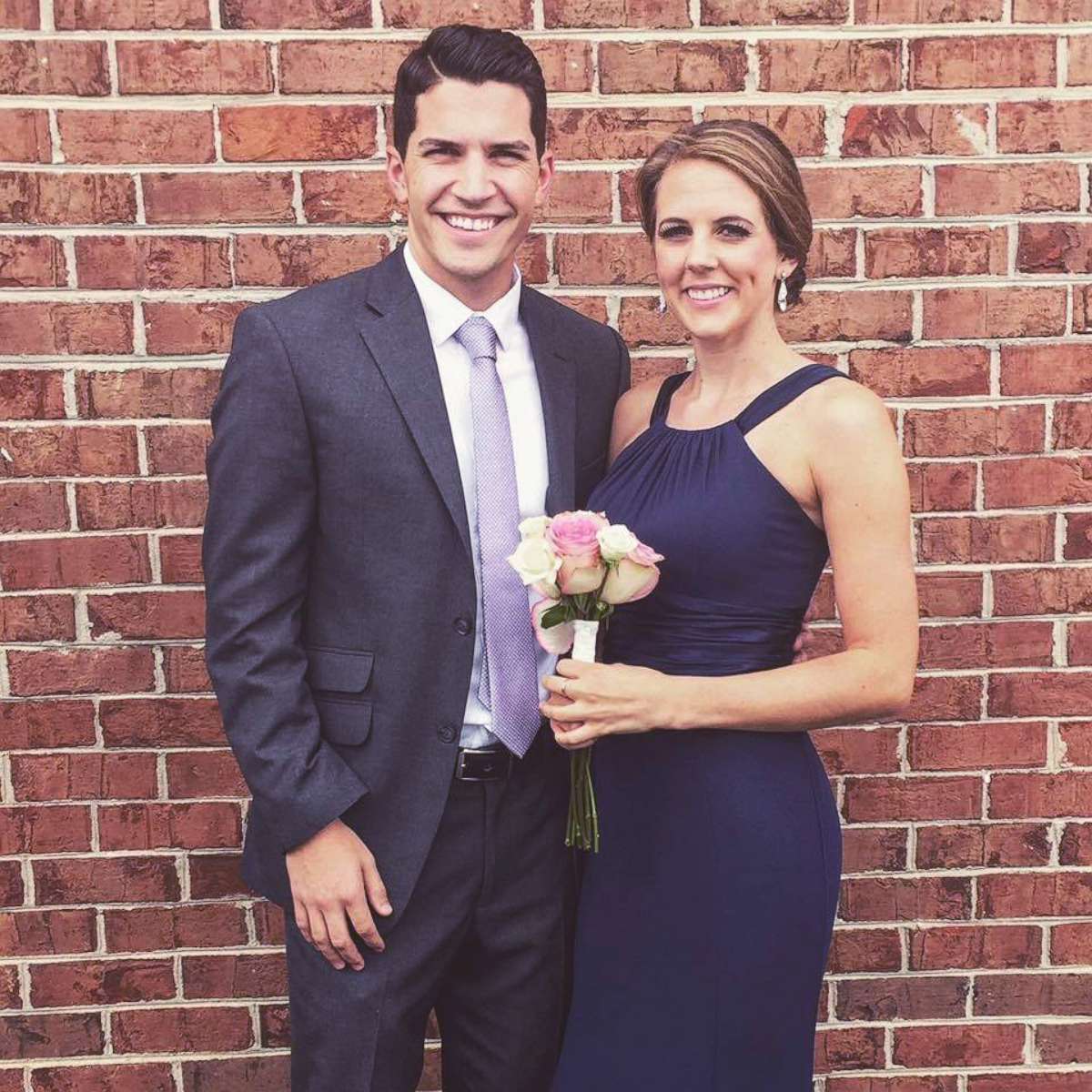 "Everything is sponsored now, down to NBA jerseys," said Grzybowski, formerly a local news reporter who now works in video and social media. "The things that you think can't be sponsored end up being sponsored somehow."
He explained: "We just thought we could put our brains together and think of a cool, interactive and different way to have a wedding."
The Cherry Hill, New Jersey, couple, who met as students at La Salle University, want to make it clear that they are paying for traditional things like Gilbert's gown, the venue and food for their expected 150 guests out of their own pockets.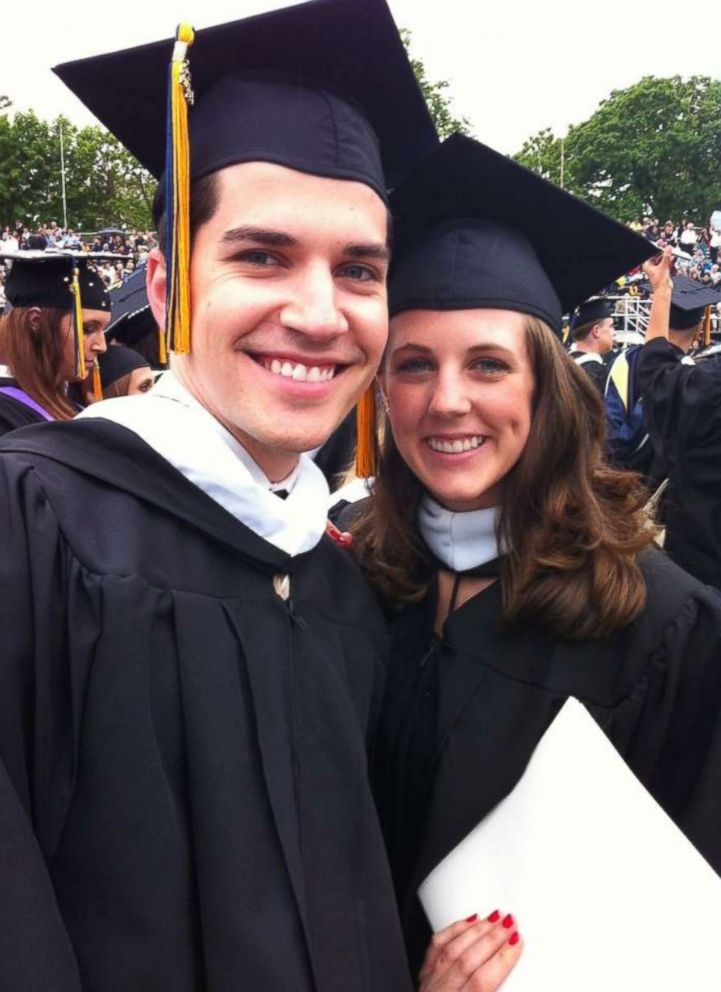 They want companies to help give their guests a "different" experience by sponsoring other aspects of their wedding.
A 2016 survey of nearly 13,000 brides by wedding website The Knot found that the national average for a wedding has risen to $35,329. The increase in cost, up more than $2,600 from just 2015, was attributed by The Knot to couples seeking to create "the ultimate guest experience complete with out-of-the-box entertainment and exceptional amenities."
Grzybowski and Gilbert's idea for a sponsored wedding began almost as a joke right after they became engaged. Gilbert, who works in public relations, shared the couple's engagement post on Facebook with the caption, "Yay! I get to marry my best friend. #LookingForAWeddingSponsorship."
The initially humorous hashtag stayed in Grzybowski's and Gilbert's minds and they began to think how they could make it a reality.
"We've attended weddings and it's the same thing, you go to the ceremony, cocktail hour, dinner and dance," Gilbert said. "We want to stand out from other weddings."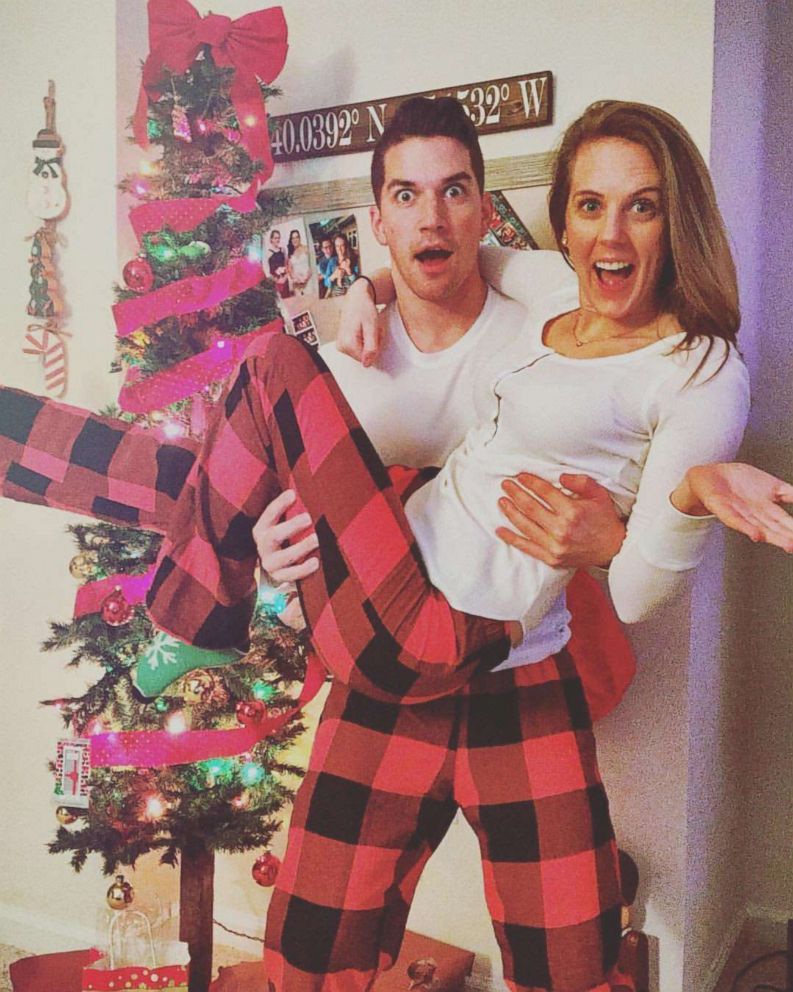 The couple is envisioning turning their wedding reception into a red carpet-like event with a step and repeat for guests to take photos in front of sponsors' logos.
They would also like companies and Philadelphia-based businesses to donate items for the guests' gift bags, just like major brands do for celebrities at the Oscars.
"One lady is interested in doing our makeup and will provide cosmetics for the goody bags," said Gilbert, who will have five bridesmaids alongside Grzybowski's five groomsmen.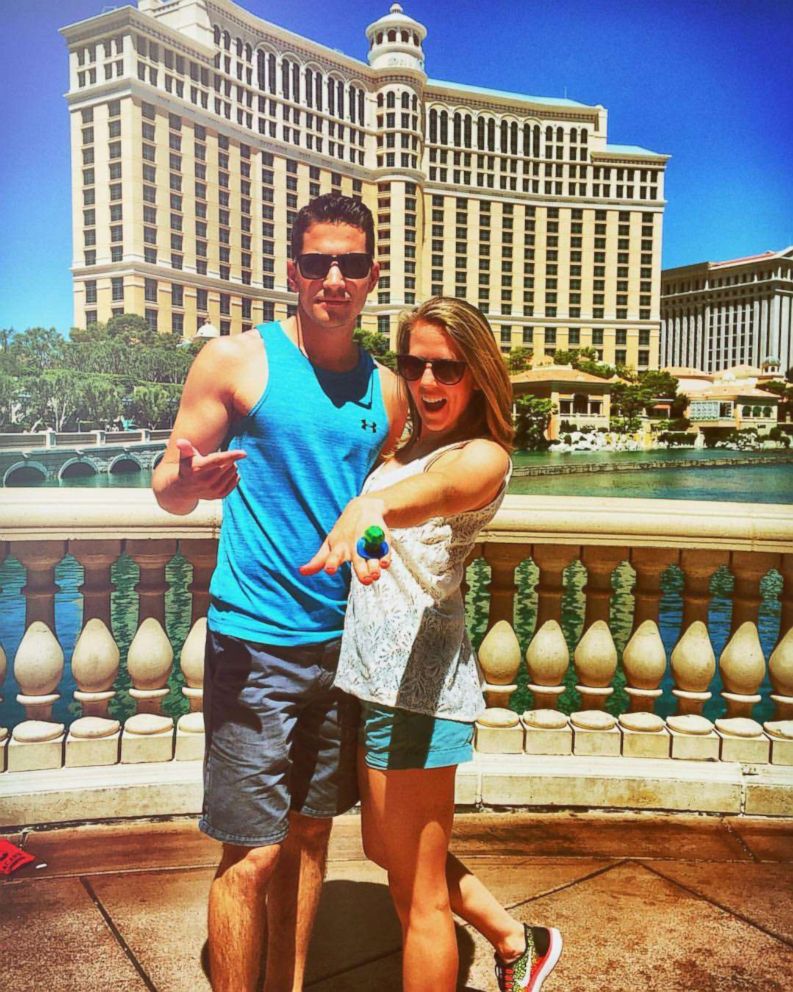 Gilbert and Grzybowski are aware that their idea to put a price, in the form of sponsorships, on their wedding day is not for everyone.
The couple has received some backlash online as their idea has gained media attention.
"Everyone is entitled to their opinions but a lot of people think we want our whole entire wedding paid for, which is not true," Gilbert said. "We're not having people pay for our wedding."
She added: "We're just trying to incorporate the fun aspect of it."