— -- Minnie Moo the cow celebrated her first birthday surrounded by the humans who love her on Thursday after a rough start to her life.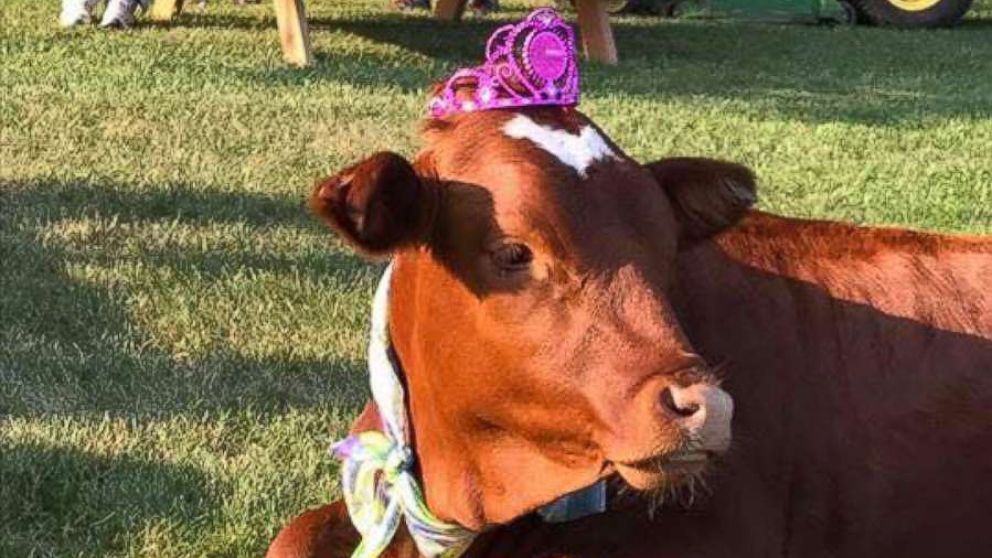 Born prematurely and rejected by her mother, who was used in rodeos, Minnie Moo was also battling pneumonia when Lee Orr and his wife, Tracy, heard about her plight.
"We picked her up and brought her home and after about three days it wasn't looking good at all," Lee Orr told ABC News of how they came to rescue the cow.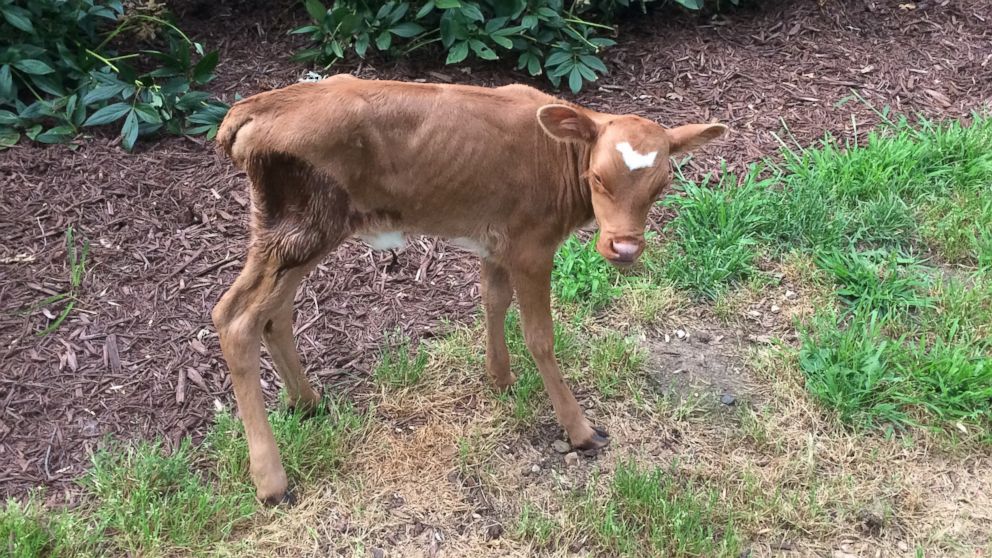 The couple, who own Sunnyside Stables in Rosemount, Minnesota, immediately took Minnie Moo to the vet.
Orr said the vet told them: "You're probably wasting your time. It's got a 5 percent chance to live."
Pneumonia had also made breathing difficult for Minnie, Orr added.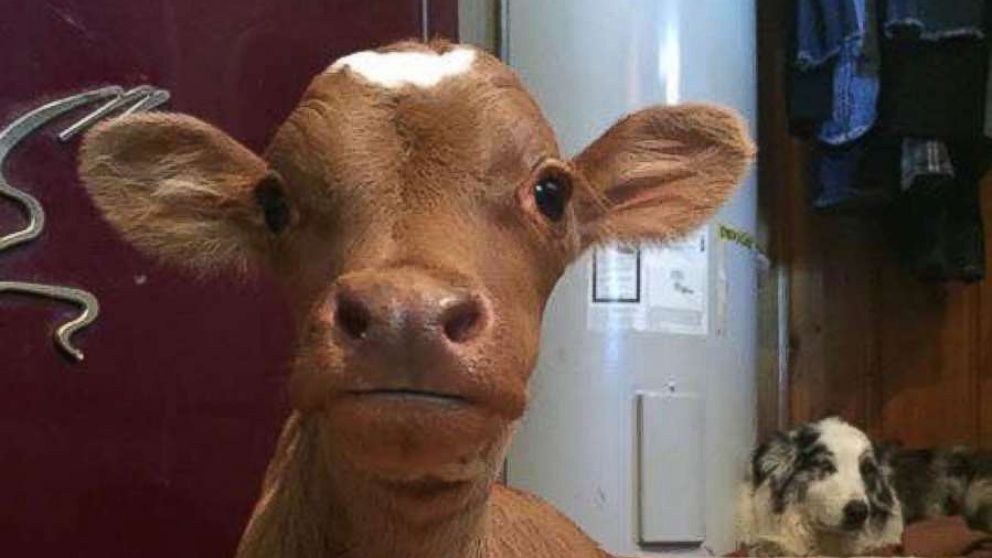 But the Orrs, along with their daughter, Ashley Mosier, nursed her back to health. At the time, she weighed only 19 pounds.
"We had her living in the house for probably the first six weeks and every meal was bottle fed," Orr said. "She just kept getting better and better and stronger and stronger and we knew she would make it. We put her outside with Wilbur the pig. They still sleep together and like each other. Wilbur is also a rescue."
Minnie is now such a big part of their family that she behaves more like a dog than a Texas Longhorn.
"She wants to lay down with people and have them pet her. She thinks she's a dog because she grew up with our seven dogs, all rescues but one," Orr said. "She stands at the door and wants in the house."
Orr said she also uses her nose to push some of the dogs' beds together to lay down and relax.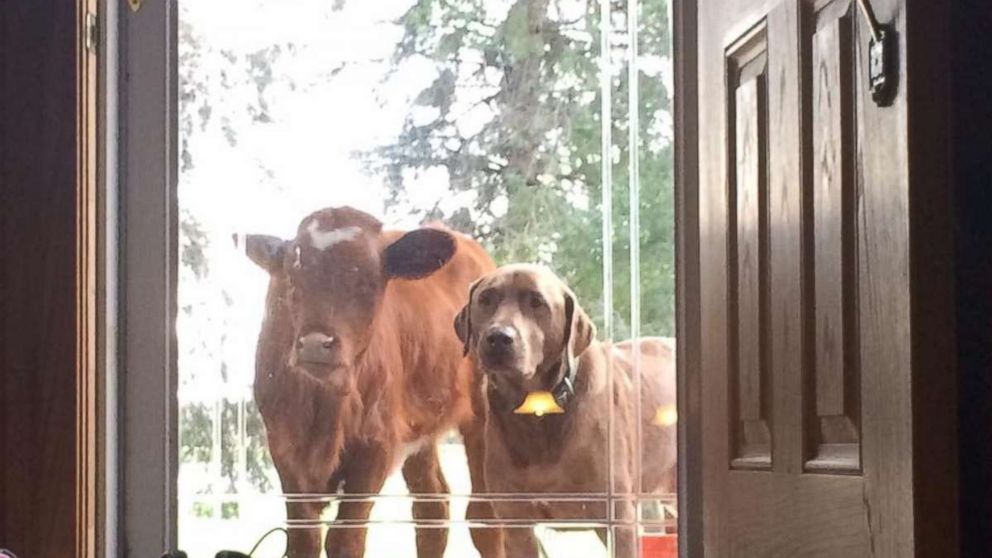 On Thursday, the Orrs celebrated the progress Minnie has made. She's now a whopping 550 pounds, happy and healthy.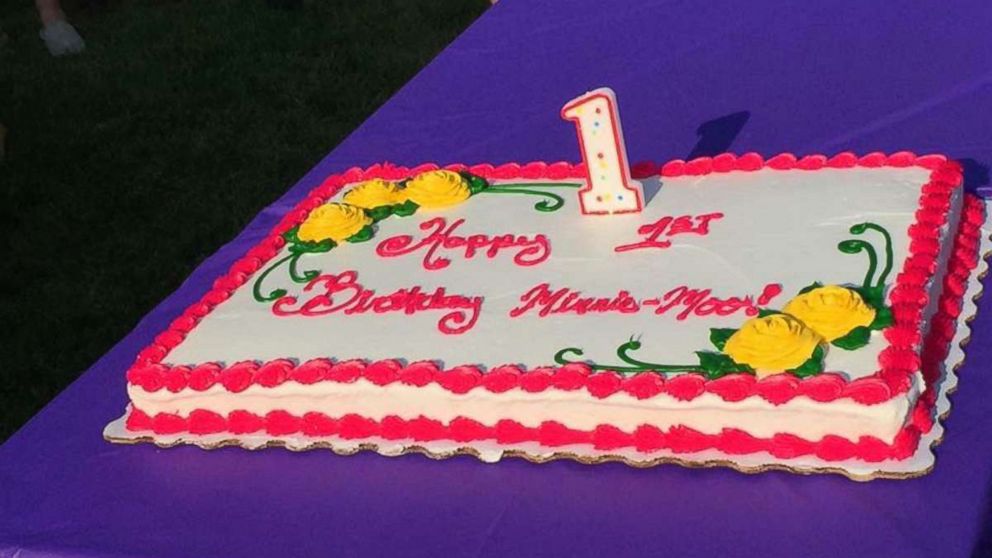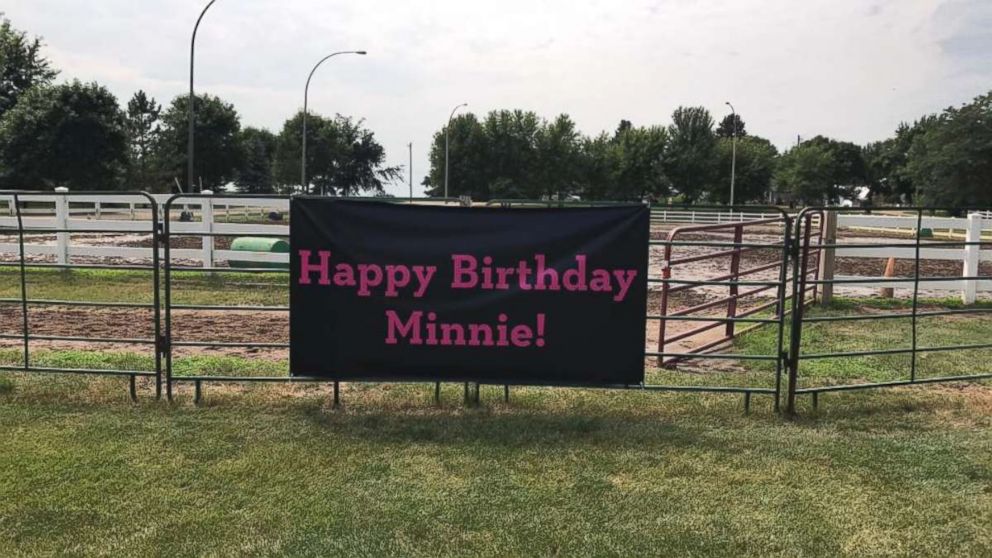 Minnie's birthday celebration on July 20 included a pink crown, a banana and oats cake, molasses cupcakes and of course, lots of selfies with her more than 75 guests, Orr said.
"She didn't leave that party," Orr said. "There was no forcing it. She stayed there right amongst all the people, with all these kids in the front, back and side of her just hamming it up. She likes selfies. Everybody likes to take selfies with Minnie."