A police deputy who went viral twice online for his relationship with a Texas toddler has died.
Deputy Constable Mark Diebold died Thursday from a heart attack, according to the Tarrant County Sheriff's Office. The 48-year-old, who is a 23-year veteran officer, died after completing qualifications for the office's tactical team. Diebold was pronounced dead at a local hospital.
Diebold initially earned the admiration of millions online after he helped Granbury, Texas couple Destiny and Caleb Hall give birth to their daughter, Evelyn, on the side of the road on July 18, 2016.
The Halls, who couldn't make it to the hospital in time, decided to honor Diebold in their newborn photo shoot last year, and the story quickly went viral.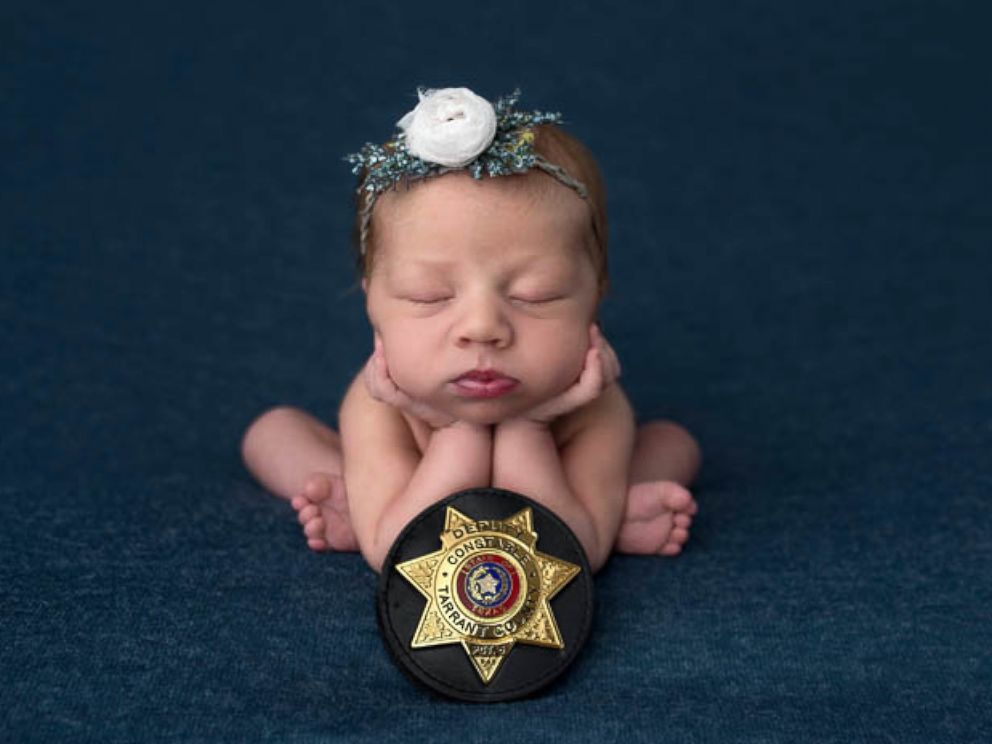 Diebold loved the photo shoot, which featured baby Evelyn wearing his badge.
"It was amazing," Diebold told ABC News back in July 2016. "It was heartfelt and it was a big deal. That photo shoot reminded me that [police work] is what I need to keep doing until it's my time to stop."
The deputy and Evelyn went viral a second time in July as the two reunited for another photo shoot marking the child's first birthday. This time, the two held a tea party.
After their first moment of fame last year, the Halls and Diebold formed a friendship.
When news of his death reached Caleb Hall, he expressed his condolences in a Facebook video.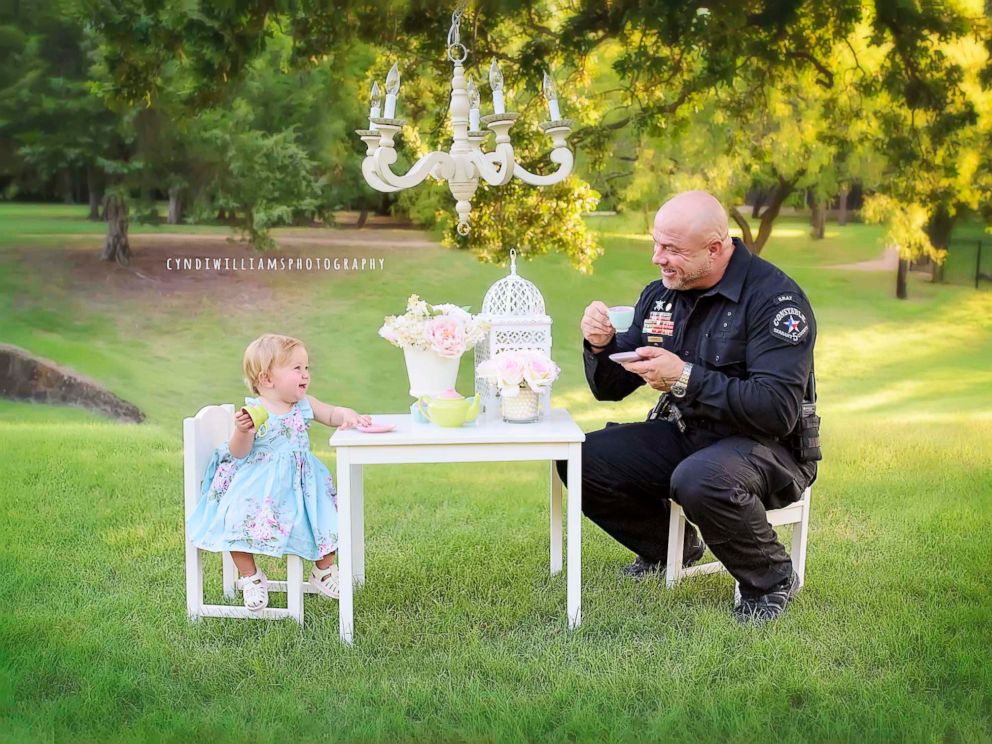 "He was a very, very good man," he said, before dedicating a workout to the fallen deputy.
Cyndi Williams, the photographer who took both sets of viral photos, said in a message on Facebook that she was "heartbroken."
"This morning, the world lost one of the most genuine men I've ever been blessed to know," she wrote Thursday. "Mark Diebold, you were an inspiration to so many! I am honored to have called you my friend. Today, you are truly an angel to us all. RIP, my friend."
Nicole Pelletiere contributed to this report.