— -- A dog that recently fell overboard in the middle of Lake Michigan apparently swam over six miles back to shore and walked over 12 miles more to a campground where she was reunited with her family the following day.
Edward Casas, 56, told ABC News today that he had been boating with his wife, 49-year-old Kristin Casas, on Sunday, when they they encountered a mechanical problem.
Edward said he believes their son's 10-month-old puppy, Rylee, must have fallen overboard while he was down in the engine room figuring out the issue and his wife was on top of the boat steering.
"Our hearts just sank," he said. "We were gone for maybe 10 minutes, and then we couldn't find her anywhere on the boat and she was nowhere to be seen in the water."
Edward said he immediately made a "'mayday dog overboard' call over the radio."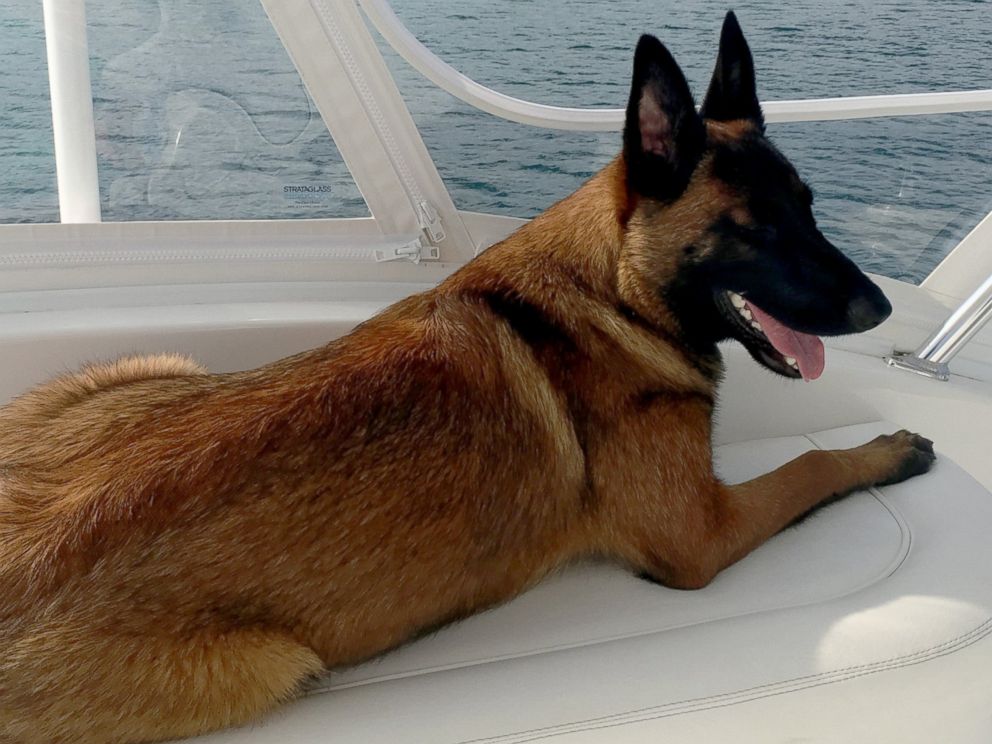 One of several fishermen who responded to the call connected Edward to his wife, Lynn Fiedor, who runs a volunteer group in the area called the Lost Dog Search Team.
Fiedor told ABC News today that when she learned Rylee was training to be a search-and-rescue dog and that she was a Belgian Malinois -- a working breed known for its intelligence and athleticism -- she "had no doubt in her mind" the pup would "find her way back to shore."
"From there, it was just a matter of getting the word out as much as I could so that everyone in the area would be looking for this dog when she got to shore," Fiedor said. She explained that she called the local sheriff's office, park rangers, Coast Guard and even posted an alert to her group's Facebook page.
Though no one had reported seeing Rylee Sunday evening, Fiedor said hope came in the form of a call the following morning.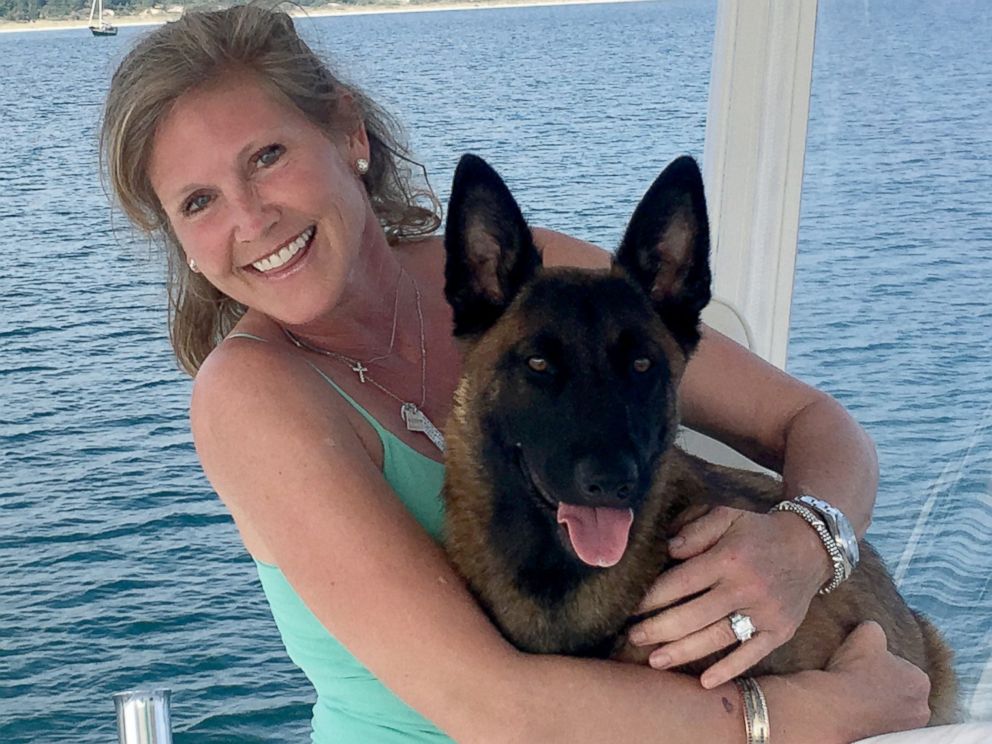 "A lady said she had seen the dog going into the Platte River Campground," Fiedor said. "It was amazing. She literally swam over six miles and walked over 12 miles more through the woods."
Fiedor immediately alerted Edward and Kristin about the sighting, and the couple was able to drive to the campground area thanks to a local harbormaster who let them borrow his truck.
Fiedor then explained to the couple the best ways to attract lost dogs and had the couple mark their scent around the truck before lying down with Rylee's food and toys.
Just a little while after Edward started squeaking one of Rylee's favorite toys while laying on the ground, the pup emerged from woods and joyfully greeted at them, Fiedor said.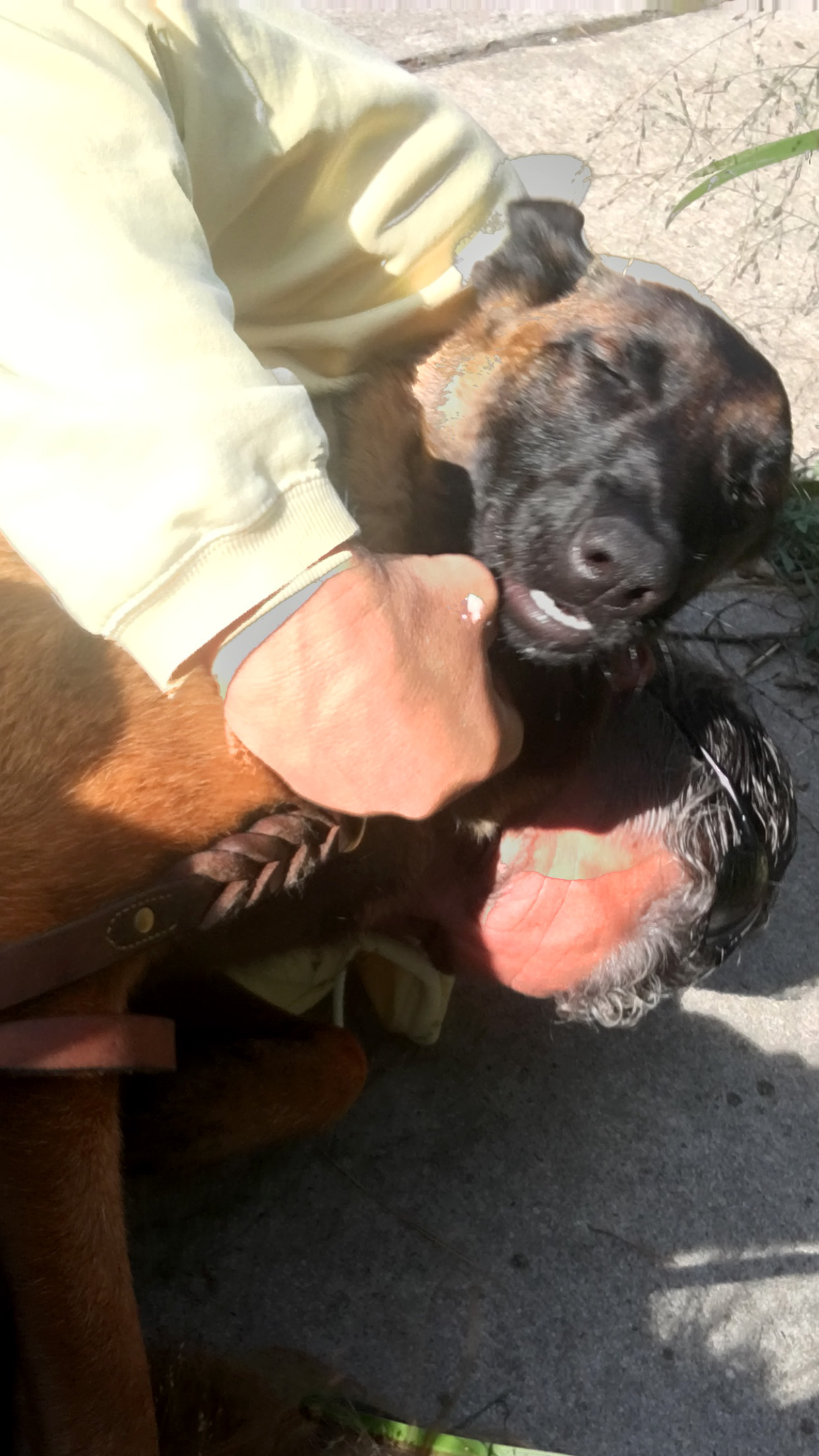 Edward told ABC News there "was a lot of sobbing and a lot of hugging."
"Let me tell you, I'm not the kind of guy that cries but oh did this make me cry," he said. "I am so proud of this dog and so proud of and grateful for Lynn [Fiedor]."
Kristin told ABC News today, "Lynn is truly an angel walking on Earth with us -- heart of gold, tenacity, relentless, loving and determined. ... Just like Rylee!"
The couple added that their 18-year-old son away at college, Colin Casas, technically owns Rylee and that he was also relieved after hearing the good news.