-- Thanksgiving may be dubbed Turkey Day but many Americans will argue that side dishes are the true star of Thanksgiving dinner.
Sweet potatoes and stuffing are always crowd-pleasers, so take your meal up a notch with these versions from chef Emeril Lagasse. The New Orleans-raised chef has tried-and-true side dishes from the "Good Morning America" archive that will spice up your table and impress your guests.
Miss Hilda's Portuguese Dressing
Whether you call it dressing or stuffing, this one from Lagasse's mother with chorizo is a holiday staple. The secret is soaking the bread, Lagasse said. "It's bubbly and all of the flavors of the chorizo come out." Click here to get the recipe.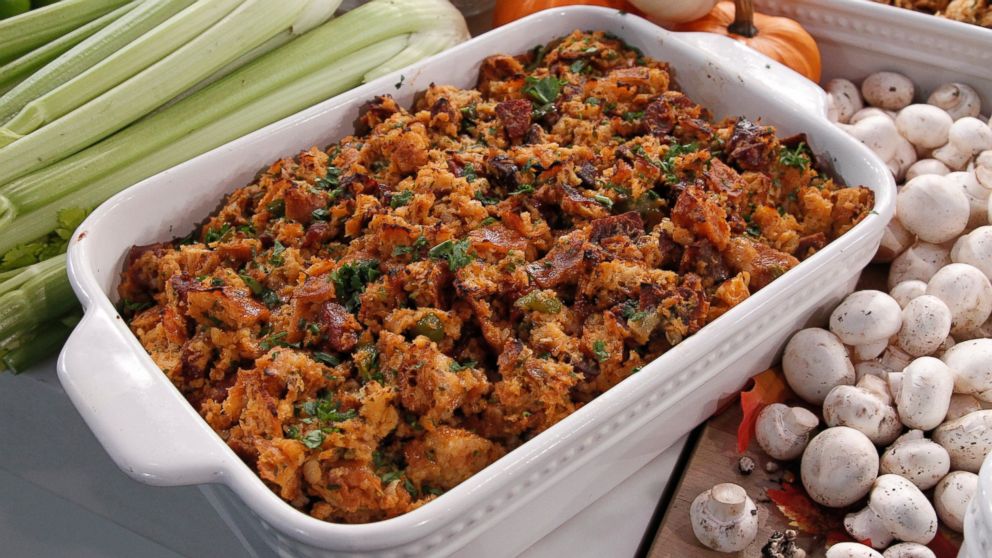 Braised Apples, Roasted Acorn Squash and Fresh Thyme
Squash is a popular side dish, but a touch of thyme is the key ingredient in this autumn vegetable roast. This dish can be made ahead of time to make the day less hectic. Click here to get the recipe.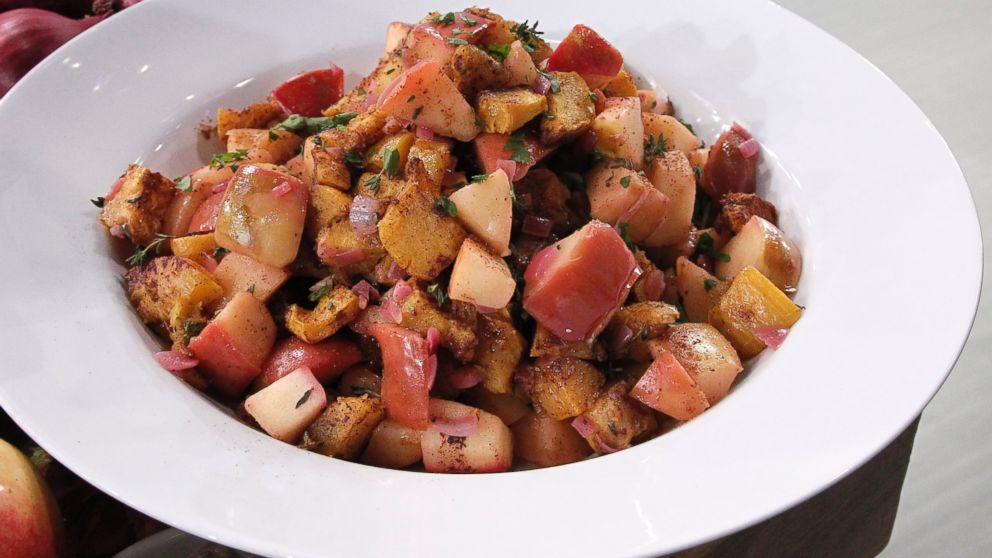 Emerilized (From Scratch) Green Bean Casserole
This homemade version will make you rethink green bean casseroles, according to Lagasse. Don't forget the crispy onions on top! Click here to get the recipe.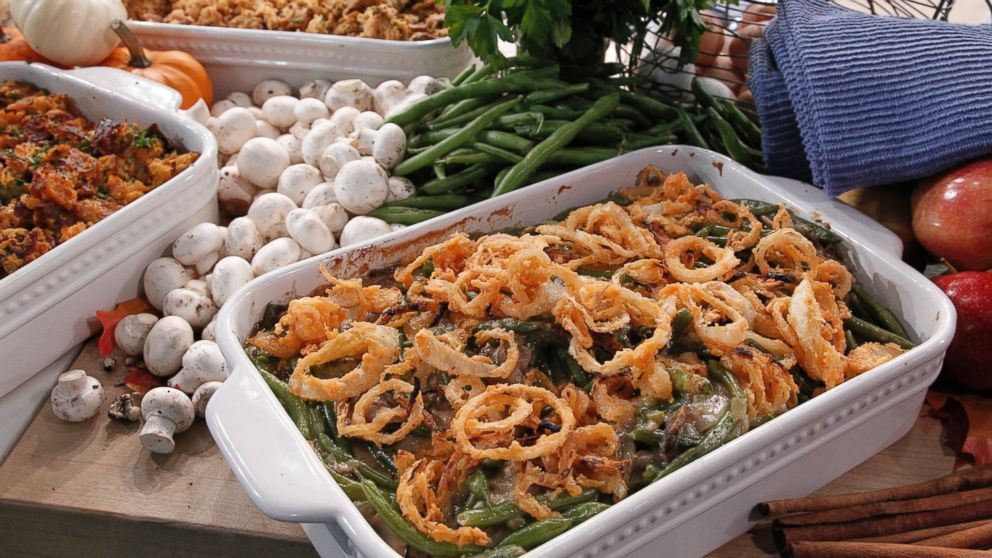 Pan-Roasted Brussels Sprouts with Caramelized Onions and Crispy Pancetta
Salty, smoky pancetta and earthy Brussels sprouts are a delicious pairing, and sweet caramelized onions round out the flavor in this all-star dish. Click here to get the recipe.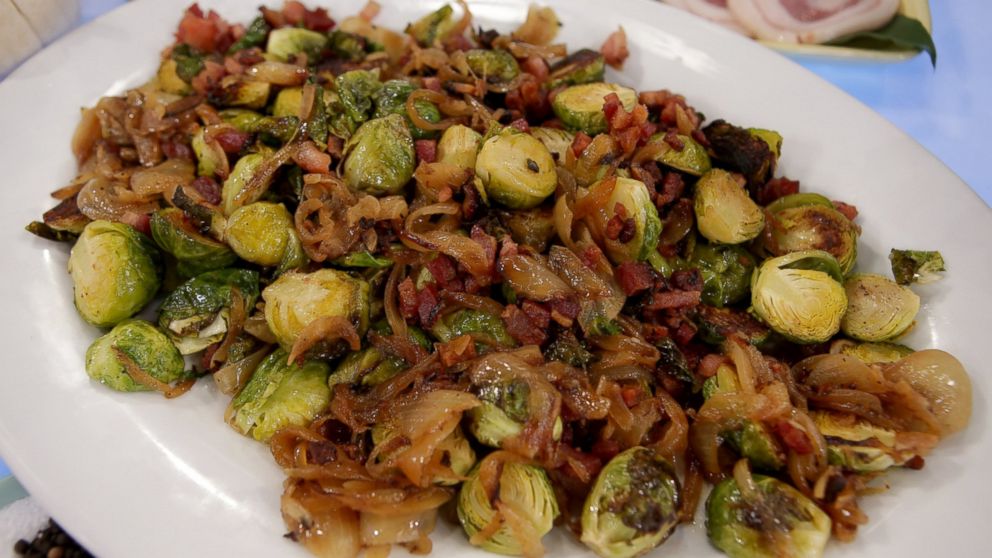 Roasted Butternut Squash Soup
Topping classic butternut squash soup with crème fraiche and an herb oil of your choice adds a fancy touch. Click here to get the recipe.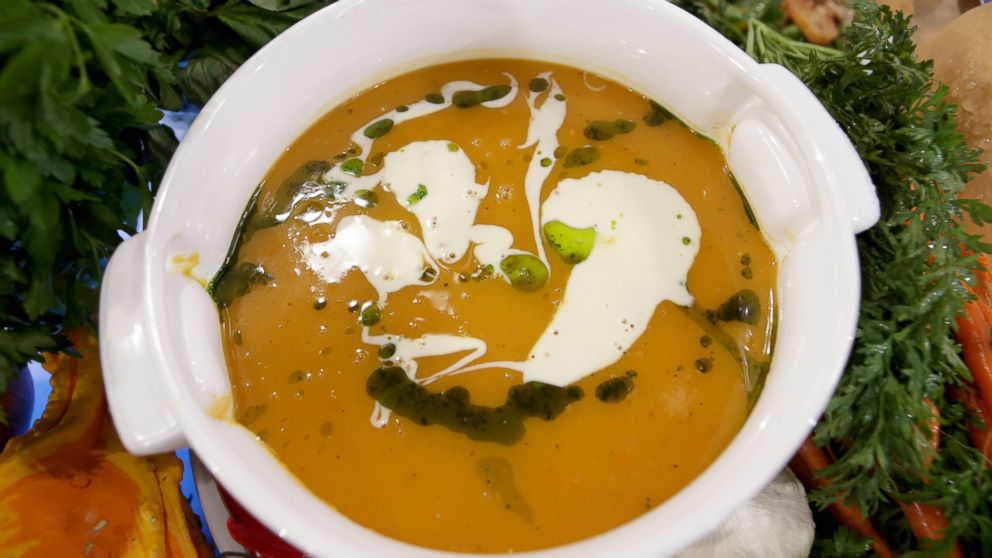 Roasted Beet Salad with Walnut Dressing and Cheese Crisps
Impress your guests with a deceivingly easy, yet classy salad. Click here for the recipe.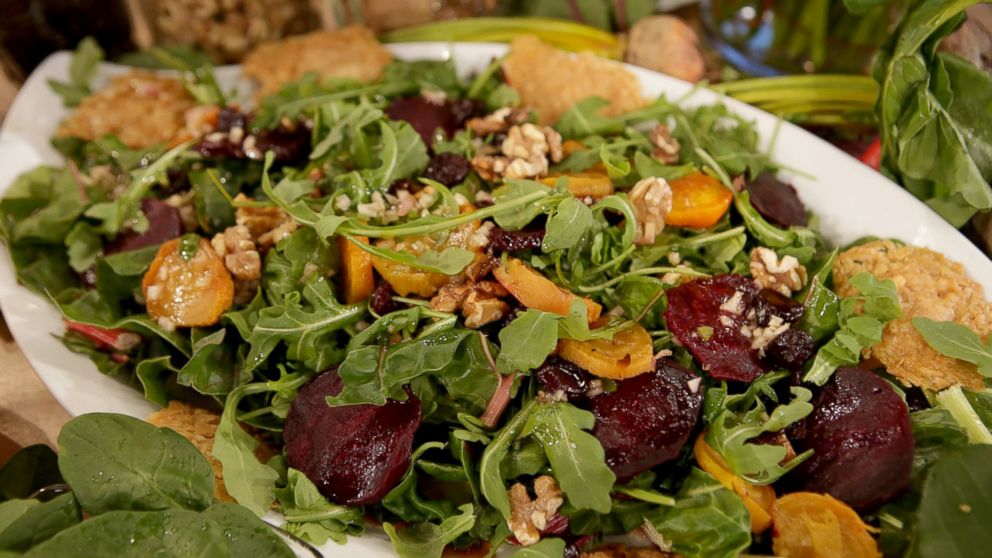 Louisiana-Style Cane Syrup Sweet Potatoes
Sweet potatoes are a popular side, but these Louisiana-style sweet potatoes with with pecan pieces and brown sugar have some Southern sweetness. Click here to get the recipe.
Emeril Lagasse Three-Cheese Creamed Spinach
Three cheeses combine for an even more decadent take on creamed spinach. Click here to get the recipe.