— -- It's fall, guys. You know how we know? No, it's not the need for an extra layer. Nor is it the earlier sunset. Rather, supermarket shelves are being flooded with pumpkin spice products, from old standbys such as Starbucks' latte to new options such as Oreos.
In fact, there are so many pumpkin spice products available now (bagels, almonds, yogurt and more) that it's hard to tell which should get your attention – so we tried them all for you! Ranked in order of most to least favorite, here's a look at what nine ABC News' employees think of the overflowing pumpkin spice craze.
Planters Pumpkin Spice Almonds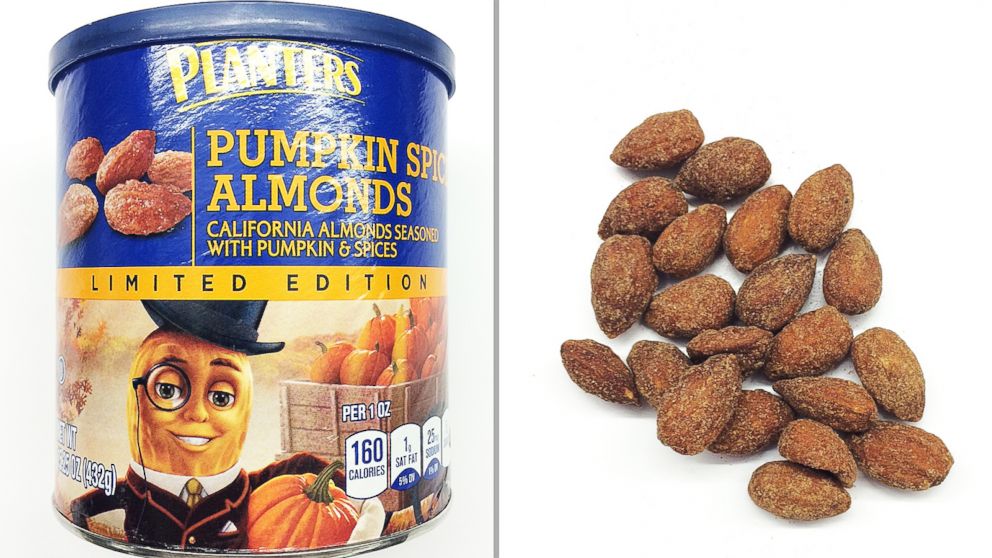 Winner winner pumpkin dinner. Out of all the pumpkin products tasted, participants voted the Planters Pumpkin Spice Almonds as their favorite.
"I really like these. They're a perfect mix of salty and sweet and they're a healthy snack that's so perfect for fall," Katie said. "You can use them in so many ways so I feel like they're good bang for your buck, and the flavor's so subtle that you won't get sick of it."
Most everyone pointed to the nutritional benefits of almonds as why they were such fans. Twenty-five almonds contain 160 calories and five grams of protein.
"You don't feel too guilty about having a handful a day! That is good for you after all, right?" Elara asked.
The snack even contains real pumpkin powder, in addition to cinnamon, ginger, cloves, sugar, honey brown sugar, sea salt – and corn syrup.
"There was definitely a hint of pumpkin, spice and nutmeg – all very pleasing to my palette," Christina noted.
Others dismissed them as nothing special. "Tasted like almonds," Greg said. "Almonds with a smattering of flavor powder. Pass."
Thomas' Pumpkin Spice English Muffins & Bagels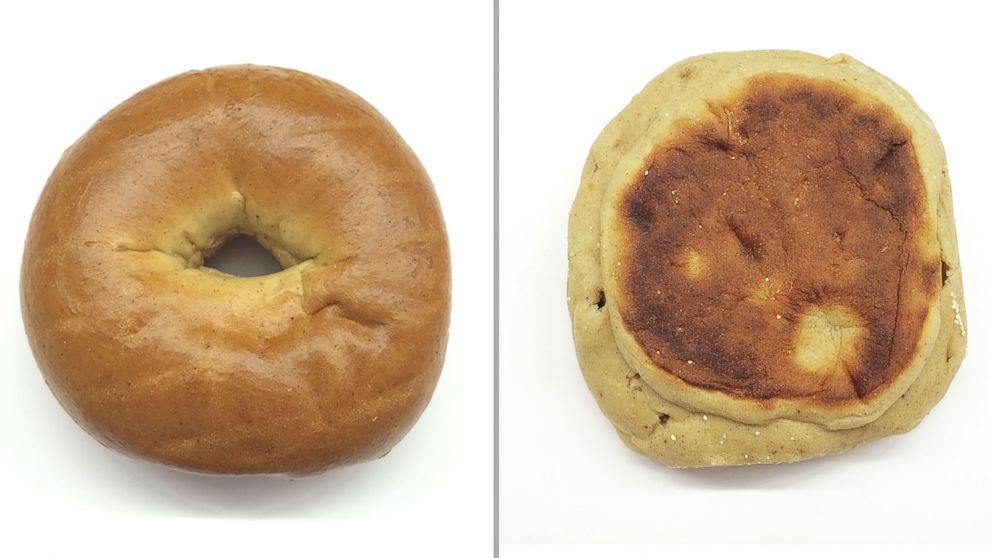 Even though the most votes came back for the almonds as tasters' favorite of the bunch, the Thomas' Pumpkin Spice English Muffins and Bagels had the most people planning to purchase the product.
Though the tasting was done plain, almost everyone wanted to toast the two and add cream cheese, jelly, peanut butter or butter for breakfast.
And both also contained pumpkin chunks, which were noticeable to all.
"I am not a huge English muffin fan generally, but this was solid," Ben admitted. "Smells like pumpkin and you can see bits of pumpkin – or what appears to be pumpkin – nestled in the craters. It was pretty moist, which was good. I'd buy."
Only one person had a distinctly adverse reaction.
"Ugh, this was gross. In the first bite, the cinnamon is way overpowering," Lauren said. "It's really sweet, and then you get small, slimy bits of pumpkin. Just… no."
Starbucks Pumpkin Spice Latte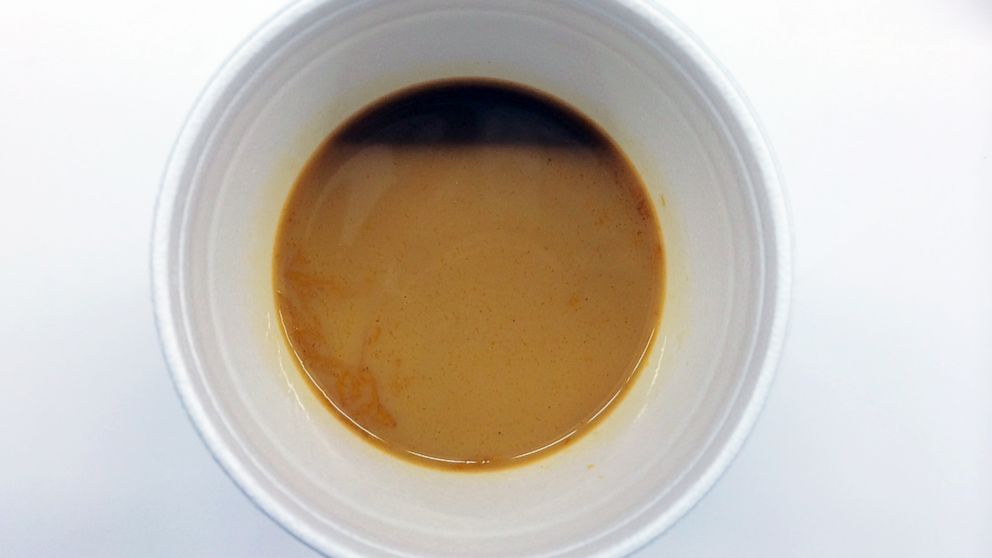 Perhaps the largest signifier that fall has returned, and definitely the product that our tasters were most clamoring for.
A few weren't the hugest fans, particularly the non-coffee drinkers, but their opinions paled in comparison to the fervor of the others.
"One feels morning becoming that much more *crisp* with each sumptuous sip," Greg waxed poetic, offering no further comment.
Lauren got much more analytic.
"On first smell, the pumpkin spice latte smells like coffee with milk, which, you know, duh it's a latte. But I don't get pumpkin or spice right away," she said. "Tasting it, I definitely get spice, not really cinnamon, maybe clove? Nutmeg? Which I like at first – like a spicy latte for lack of a better description – but the after-taste is a bit much."
Ben just verbalized what most of America seems to think of Starbucks' Pumpkin Spice Latte.
"Let's be serious," he said. "I have bought and will continue to buy PSL. It's a universal problem solver."
Pumpkin Spice Oreos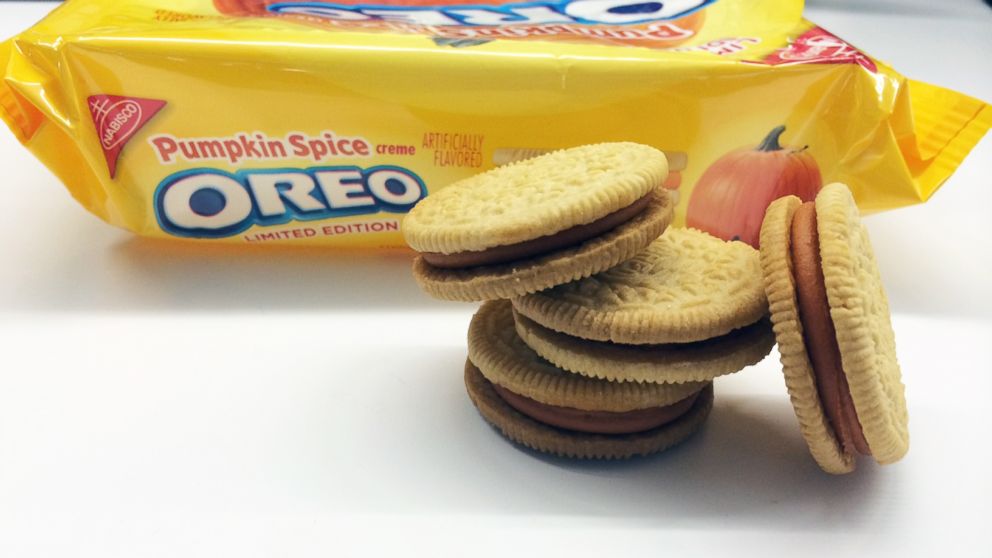 The newest launch of the bunch, Pumpkin Spice Oreos have been making quite a splash online, and everyone in the newsroom was excited when they arrived.
The actual taste, though, had opinions split, largely based on everyone's threshold for sweetness.
"The pumpkin taste is very subtle, and kind of overwhelmed by the sweetness," Katie said. "They'd be fun to put out at a fall gathering, and I bet kids would love them. But they're not for me."
"They are way too sweet," Susanna agreed. "The cookies in particular, not the middle filling, seem to be the sweetness culprit. I don't really get a hint of pumpkin – maybe some cinnamon and some orange food dye. I don't like these."
Lauren, however, thought they were overreacting.
"It's a cookie -- you expect it to be sweet," she pointed out.
Astrid agreed. "This really works as a cookie because it feels like you're eating pumpkin filling surrounded by crust," she said.
Ben acknowledged that he liked them, but he has a large sweet tooth.
"Okay, I'm a fan, but I have a sweet tooth and enjoy Oreos generally," he said. "These smell very strongly of pumpkin, and the orange filling is festive. I won't claim to know how they make the filling orange, but I'd buy, but only against my better judgment!"
As for how they make the filling orange: paprika extract, of all things.
Pumpkin Spice Jell-O Pudding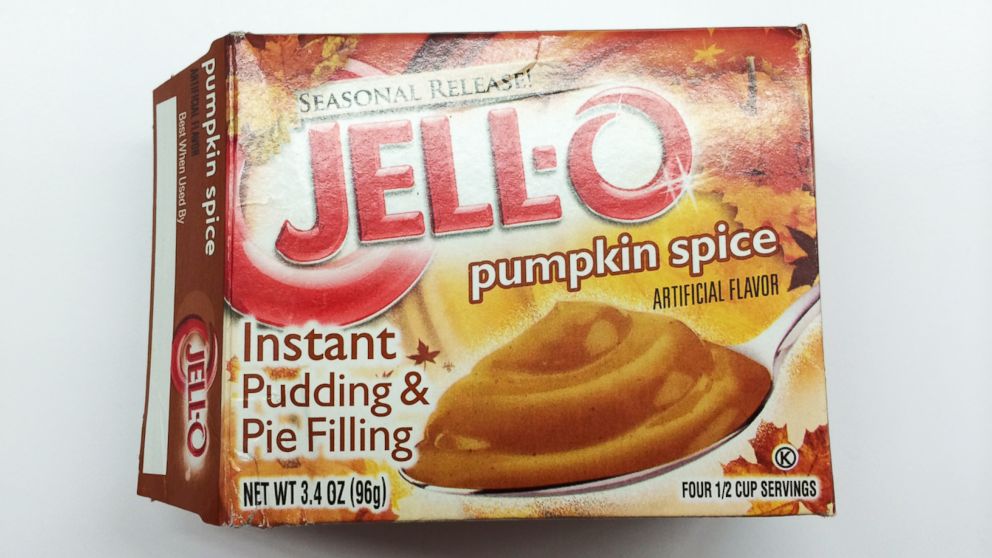 Tasters were evenly split on the Pumpkin Spice Jell-O Pudding, which comes to life in five minutes with the addition of milk. Everyone compared it to pumpkin pie filling (even though it contains no real pumpkin or any pumpkin flavor), but not all in a good way. Two found it too sweet, with a slightly chemical flavor.
"I think I would rather have real pumpkin pie," Susanna commented.
Others saw the potential of the pudding.
"I like that you can see the spices and the orange color doesn't look too artificial. I like the taste – it's not too sweet, and you can really taste the nutmeg," Katie thought. "It would be fun to have in little pots with whipped cream or ice cream and a graham cracker as a deconstructed pumpkin pie. I would definitely try this for a holiday treat."
Pumpkin Spice Hershey's Kisses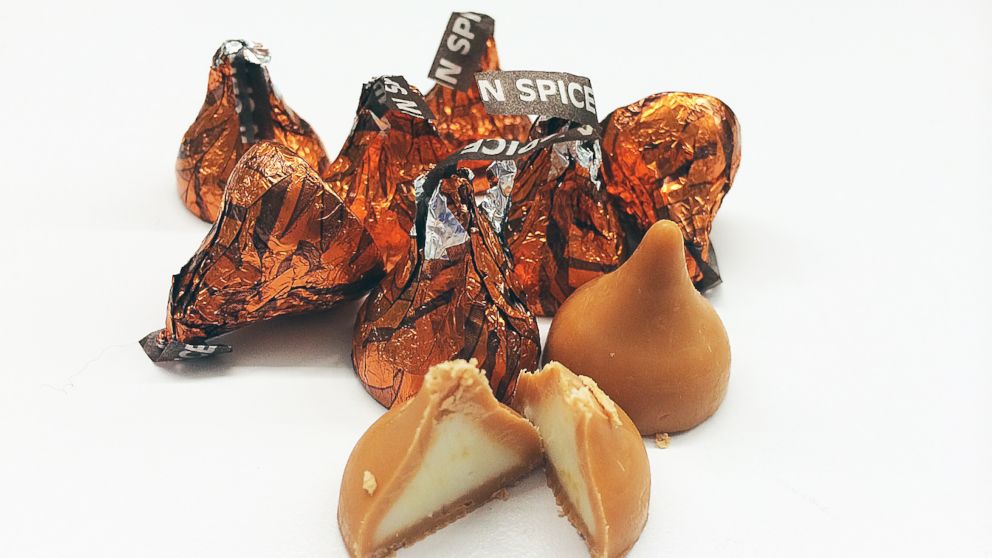 Tasters found it hard to believe these kisses were marketed as pumpkin-flavored.
"They don't really taste like pumpkin," Susanna said. "If I were to do a blind taste test, I would have the impression they are simply very sweet white chocolate kisses."
Greg agreed that they were having a bit of an identity crisis.
"I'd have liked to ask the kiss what it thought it was, because it tasted like confusion," he joked.
It makes sense that tasters were confused, since there is no pumpkin – or even any pumpkin-related spices – in the candy, leaving just an impression of sugar.
"Too sweet," Elara simply said.
"Way too sweet," Astrid agreed.
Pumpkin Chobani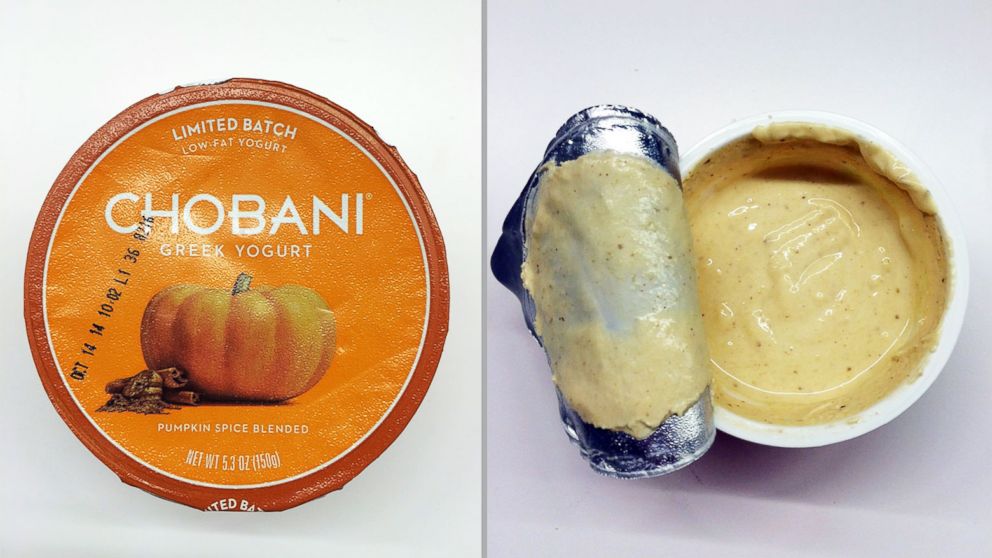 This was the biggest letdown for our tasters, with nearly everyone noting an off aftertaste.
"I don't like the combination of tart yogurt and the pumpkin spice," Elara said. "It's as if the combination creates this texture on your tongue that leaves it feeling dry."
Astrid agreed, thinking it was too acidic and just tasted like "cold, watered-down pumpkin pie filling."
The worst party, though, was that no one could detect much pumpkin flavor.
Alana also thought the yogurt flavor was too strong, noting she would have liked more pumpkin.
Ben summed it up by saying, "I'm generally underwhelmed."