— -- Jake Clark stole the show serving as the flower man in his friends' Oct. 7 wedding in Dayton, Ohio.
He strutted down the aisle throwing fall foliage out of fanny packs he'd borrowed from his girlfriend's grandmother.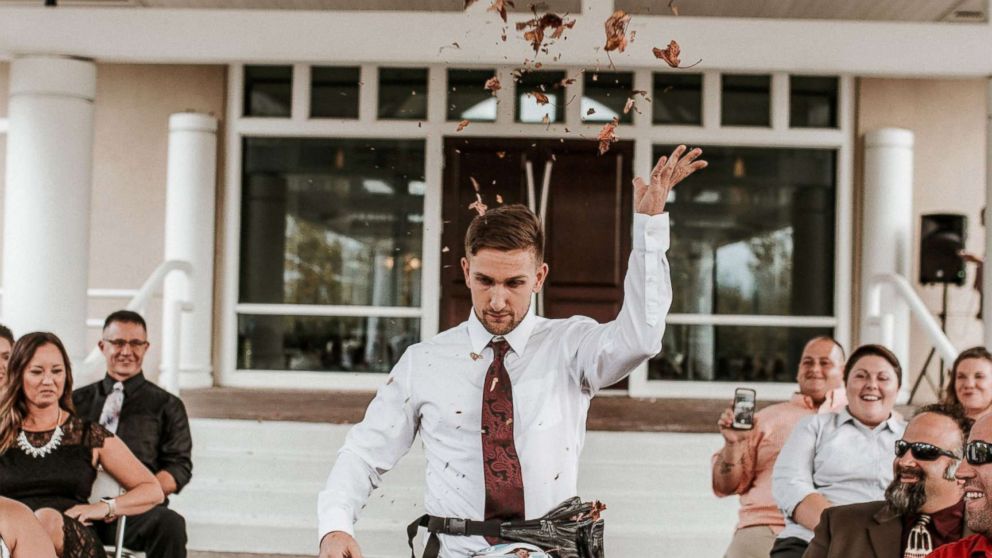 "My girlfriend's grandma had about six of them, but I thought that was overkill and I wouldn't be able to do my dance moves," Clark, 27, told ABC News. "I put three on because I wanted that Batman artillery belt."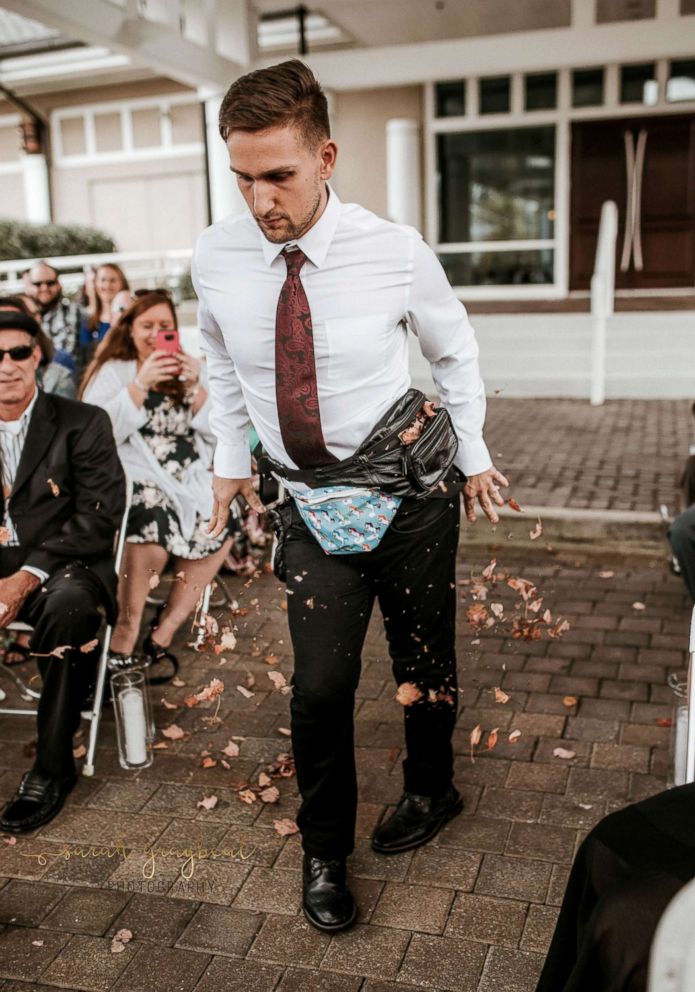 Bride Amanda DeDoncker said Clark "rocked the roll so well."
"Jake was so serious. That was the best part about it," she recalled. "That's his personality too. When he picks a roll, he is full blown in it. It was great."
Clark said he's asked other couples to serve as their flower man before, but none of them took him seriously. But Amanda and Dan DeDoncker knew they wanted an adult-only wedding, so having their friend serve as the flower man instead of a young child as a flower girl suited them perfectly.
Once Clark reached the altar, he really dazzled the crowd with his showstopper moves.
"I took a nice leaf shower at the end and blew some leaves in people's faces," said the proud flower man.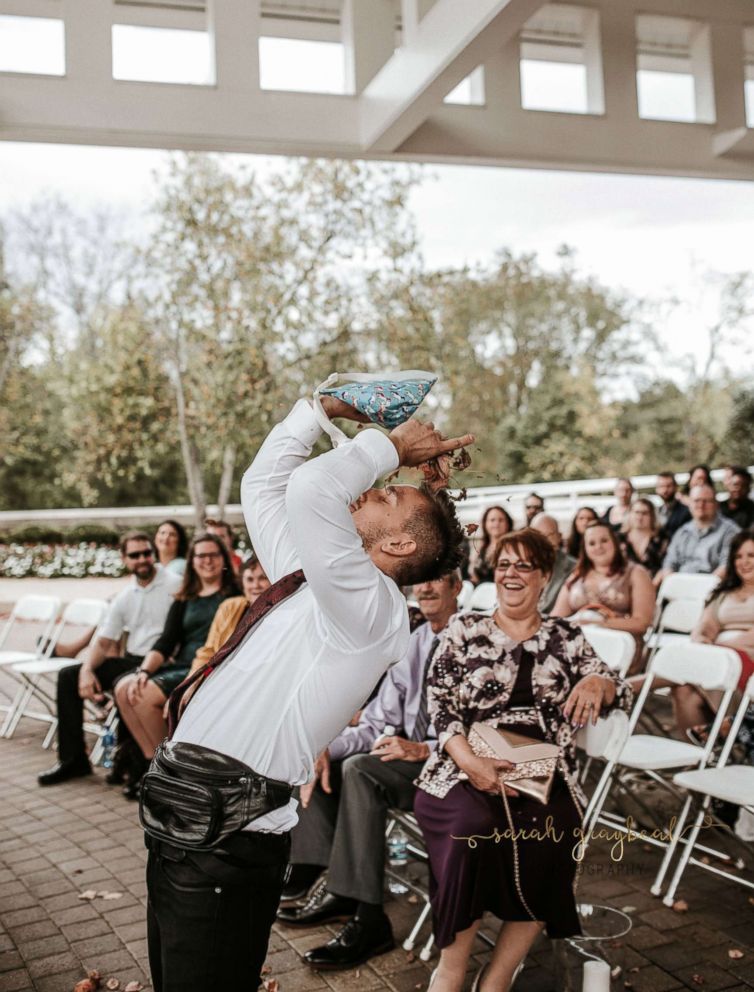 He said his main goal was to "provide some relief to a very serious and heartwarming moment."
"I got some good laughs, made people smile," said Clark. "Dan mentioned he was really nervous and anxious to see Amanda walk down the aisle. The best party of it all was when he told me I really helped him out and calmed his nerves, so that's a mission accomplished in my book."
The bride and groom loved that Clark took his role so seriously.
"I wouldn't have pictured it any other way," said Amanda DeDoncker.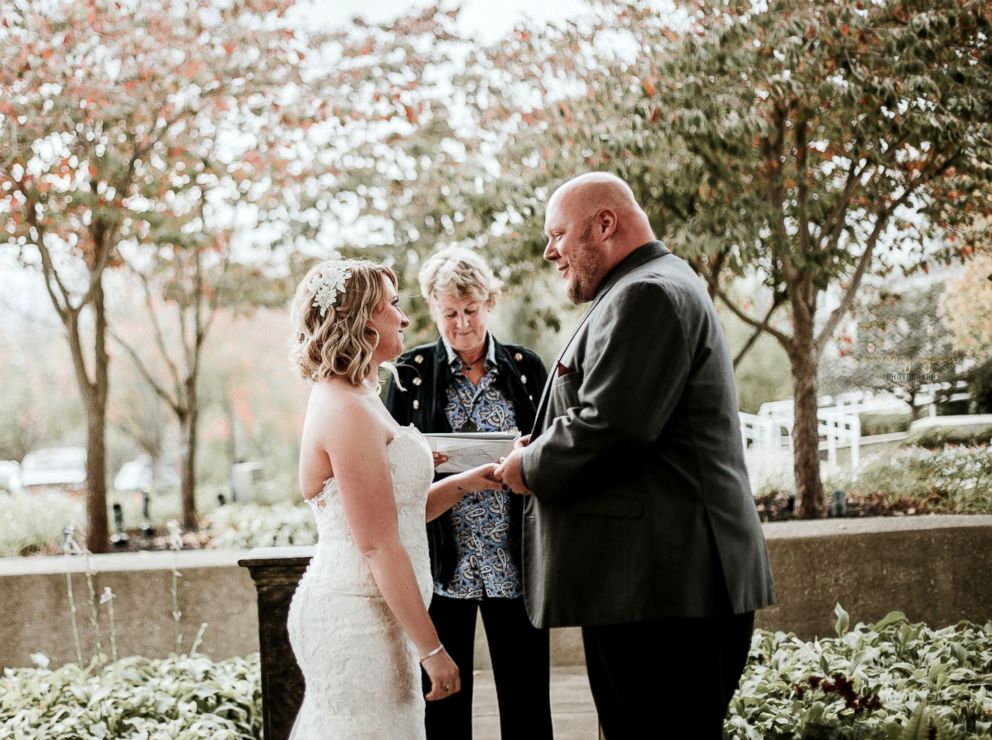 Clark is enjoying his newfound fame so much, he said he's available for future gigs.
"If I had it my way, I would have had Roman candles and sparklers and worn a tutu and gone all out, but that's for my next trick," he said with a laugh. "I can start doing birthday parties and bat mitzvahs. I'm available."