Georgia Baseball Team Adopts Puppy Abandoned at Stadium as 'Bat Dog'
The 7-week-old puppy turned "bat dog" is named Daisy.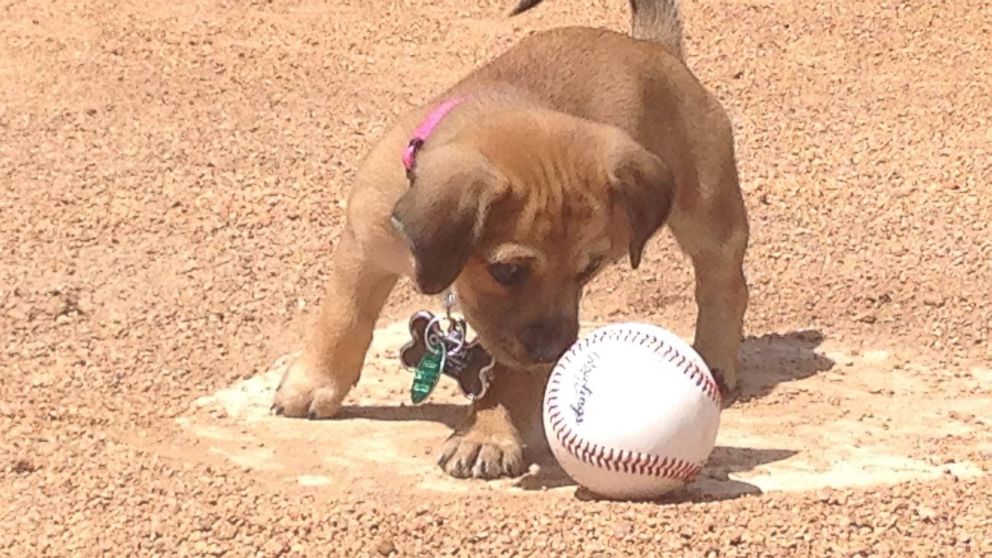 — -- A collegiate baseball team in Georgia adopted a puppy as their "bat dog" after it was found abandoned in their stadium.
The Savannah Bananas announced earlier this week that team president Jared Orton and his wife Kelsey adopted 7-week-old Daisy. The puppy was found crying in Grayson Stadium parking lot with no identifiable tags, according to the team's website.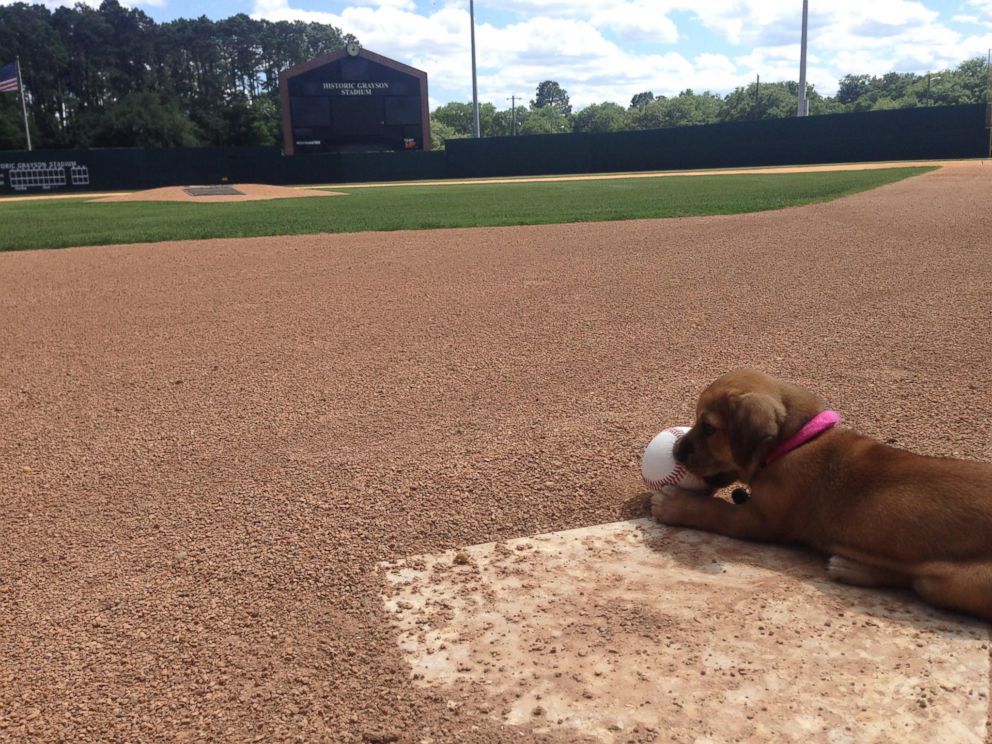 "It was just meant to be that we'd have a team dog as part of our staff," Orton said in a statement. "We took Daisy to the vet and aside from being hungry and dehydrated, she was in pretty good health."
Now, according to the team's website, Daisy comes into the office daily to help out and greet baseball fans.
"We aren't sure how big she'll get, so it's hard to say if she'll be able to pick up a bat or just coach first base," Orton quipped, "but as she grows, she'll be a fixture at the ballpark."