— -- Some people learn to cook from their mothers. Former co-anchor Joan Lunden says she learned to cook from all of the chefs over the years on "Good Morning America."
Julia Child, the original Queen of television cuisine, started it all, becoming the first "GMA" cooking correspondent in 1980 and introducing French cooking -- and her "Bon Appetite!" catchphrase -- to millions of Americans.
Part of the "GMA" family for over 20 years, Child took viewers from their kitchens to faraway places, and made the craft of cooking fun and approachable, but always gourmet.
"When Julia started, Hamburger Helper was considered exotic," former co-anchor Charlie Gibson noted.
The fearless chef taught Americans how to make everything from a simple omelet to classics like beef bourguignon and coq au vin, and to embrace their cooking mistakes, with her "what-the-hell attitude," as she once described it. Inspiring countless celebrity chefs to come, Child became a culinary pioneer.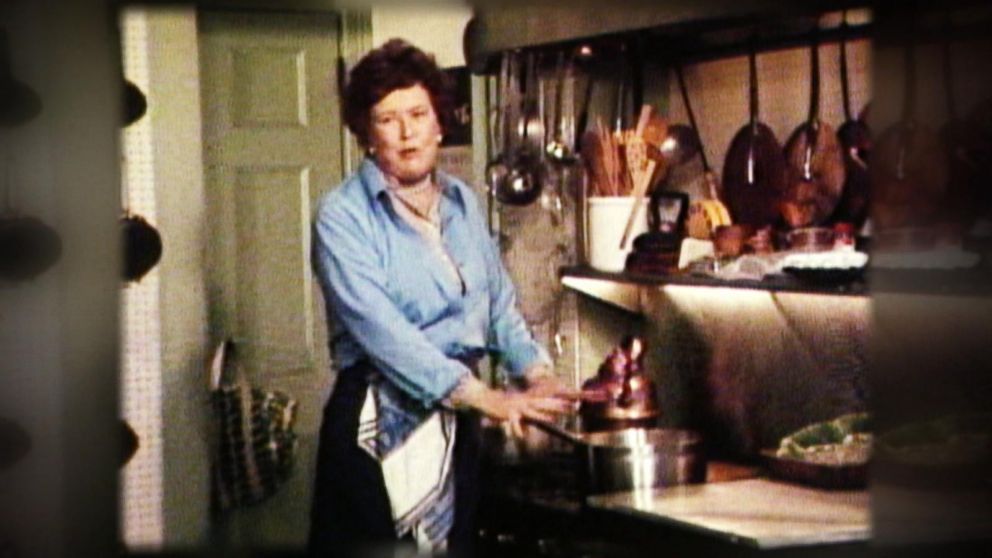 In 1993, chef Emeril Lagasse added a little Creole spice to the "GMA" kitchen with his Louisiana cuisine. Lagasse was a weekly regular by 1998 and started a 15-year "GMA" tradition of surprising lucky and deserving viewers with a special breakfast in bed.
Culinary greats from Wolfgang Puck to Rachael Ray and Mario Batali also graced the "GMA" screen before they become culinary stars. Food Network star Sara Moulton got her start as a "GMA" kitchen assistant, working behind the scenes with Child.
Celebrities like Cindy Crawford, Gwyneth Paltrow, Elmo and Cookie Monster, first ladies and countless more have whipped up tasty treats in the studio.
With countless chefs and culinary classics year after year, we have rounded up the most popular recipes from our all-star chefs.
One of the most popular recipes of all time from the "GMA" archive is Julia Child's Beef Bourguignon. Click here for the recipe.
Mario Batali's No. 1 Dish: Polpettine alla Napoletana: Click here to get the recipe.
Sara Moulton's No. 1 Dish: White Chocolate Raspberry Cheesecake From Santacafe: The former food editor shared her recipe on the Dec. 9, 1998 show. Click here to get the recipe.
Top Emeril Lagasse Top 5 Dishes on "GMA":
Oven-Baked BBQ Baby Back Ribs: Click here for the recipe.
Spinach and Mushroom Lasagna: Click here for the recipe.
Southern-Style Chicken Dumplings: Click here for the recipe.
Emeril's Braised Pork Chops with Apples and Onions: Click here for the recipe.
Emeril's Sweet Potato-Marshmallow Casserole: Click here for the recipe.