— -- "Good Morning America" is spotlighting dog adoption all month long to help pups find forever homes.
We teamed up with North Shore Animal League America to select participating shelters all across the country for our biggest dog adoption event ever, Mission PAWsible: The 'GMA' Doggie Adoptathon.
Check out the list of participating shelters below and find one near you. We want you to get involved and we want to hear your rescue stories.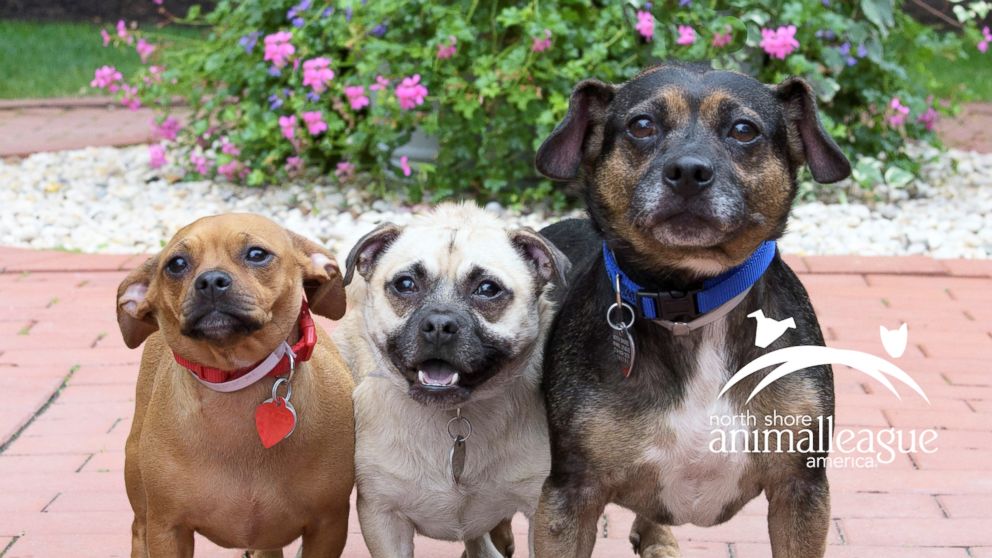 To highlight the effort, "GMA" will this month tell the stories of rescue dogs who've found their forever families. From the stories of the adorable pups from North Shore Animal League America who were live in our studio and were up for adoption, to dogs such as Mick -- who was once a stray and is now strutting the streets of Hollywood as the star of Disney Channel's "Dog with a Blog." And Jack and Jill, the pups who tag team Nana on Broadway's "Finding Neverland."
And then there's Haus, the rescue German shepherd who was hailed as a hero after he stood between 7-year-old Molly DeLuca and an eastern diamondback rattlesnake. The dog was bitten three times and received nine vials of antivenin before being released from the animal hospital to rejoin his family.
Share a photo of your dog adoption inspired by "GMA" using the hashtag, #GMAPawdoption, on Twitter or Instagram. Your picture could appear on our show or website! Click here for more info.
Shelters Coast to Coast
Muttville Senior Dog Rescue