— -- When Kay Brown got on the 3 train in Manhattan on Monday, she wasn't expecting to become a hero. But all it took was one minute and a pair of shoes to make a stranger's day.
The 26-year-old nonprofit worker was on the train after work when a homeless woman got on her car wearing a light jacket, a thin shirt, and no shoes.
"You see the subway each day and you see how gross it is. This woman walked on and it's the middle of November...I noticed immediately that she was barefoot," Brown told ABC News, adding the woman appeared to be mentally handicapped.
Brown asked the woman what size shoes she wore, and when it turned out both of them were the same size, Brown took off her boots and gave them to the homeless woman.
"Something in me, it's just being a human you know, I had to reach out to her," Brown said, adding that the woman asked her if she was sure she wanted to part with the shoes. "She was so gracious and so nice, and then she started crying and bent down putting them on. There was nothing I've ever felt that good to do for somebody."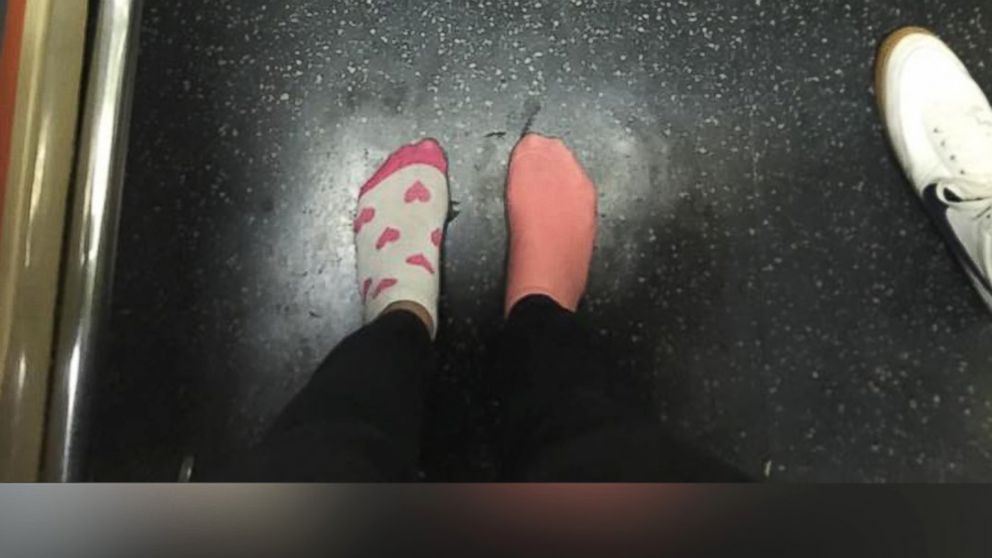 With nothing on her feet but mismatched socks, Brown stayed on the train. After seeing what she did, a passenger asked to snap a selfie with her, and a man gave her an extra pair of socks to put on for her six-block walk home.
"What is six blocks when somebody has been living God knows how long without anything on their feet?" Brown said. "It really makes you think wow I need to put myself in their position."
When Brown got home, she decided to post what had happened on Facebook along with photos of the woman putting the shoes on.
"I wasn't initially wanting to post it at all," she said. "Then I thought, 'Every time you open Facebook there's something negative and it brings you down, and now I'm going to share something positive.'"
The Facebook post has been shared more than 1,200 times as of Friday morning.
"If this is a 15-minutes of fame thing, I'm glad it's for something so uplifting and good," Brown said.
There are more than 59,000 homeless people in New York City living in the shelter system, according to the nonprofit Coalition for the Homeless.