— -- Meet Estella and her "guinea pig husband" Pip.
The rodent couple was originally found abandoned on the side of a road by Calveras County Animal Services in early spring, according to Christine Morrissey, manager of Harvest Home Animal Sanctuary in Stockton, Calif.
Harvest Home took Estella and Pip in after Calveras County Animal Services requested help, especially for Estella, who had been found with broken bones and a non-functional lower back and hind legs, Morrissey told ABC News.
"We're a sanctuary that saves the lives of special needs animals like Estella, who a local veterinarian here confirmed she had permanent paralysis of her lower body," Morrissey said. "There was nothing we could do to reverse the damage, but we wanted to do something to help her with daily exercise and enrichment aside from pain medication."
The sanctuary recently hosted a successful fundraiser to get Estella a custom-made wheelchair, and a few weeks ago, her new rodent ride arrived, Morrissey said.
Before the wheelchair, Estella "had her back legs kicked out to the side and had to use all her upper body strength to move around," she said. "But now, she's quite a little titan in her wheelchair. She can forget about her past trauma."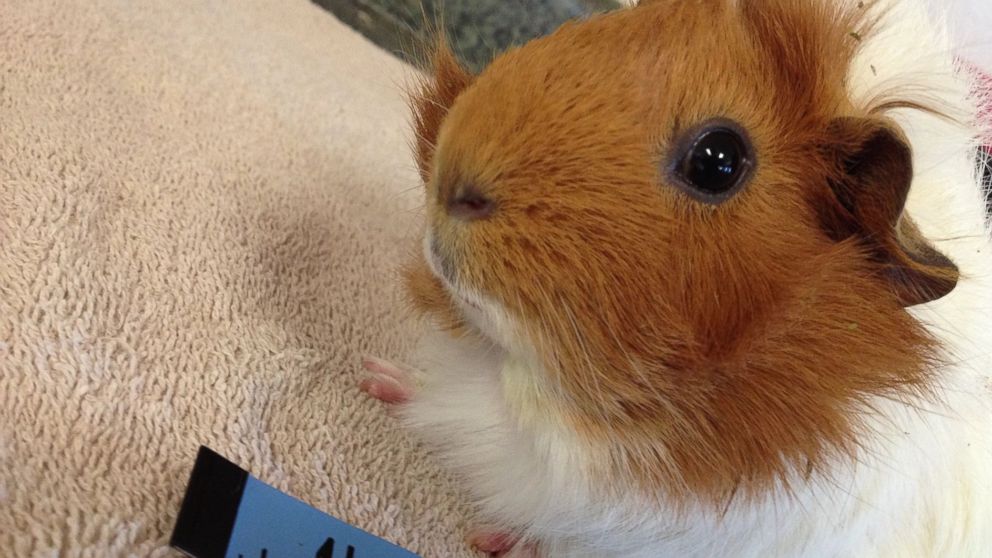 Morrissey added that Estella's "guinea pig husband" Pip has been a "huge part of Estella's rehab process more than anyone in her little life."
"Their companionship is a very huge part of why she's still alive and happy despite everything," she said. "They're together all of the time. They love sharing strawberries and grapes together."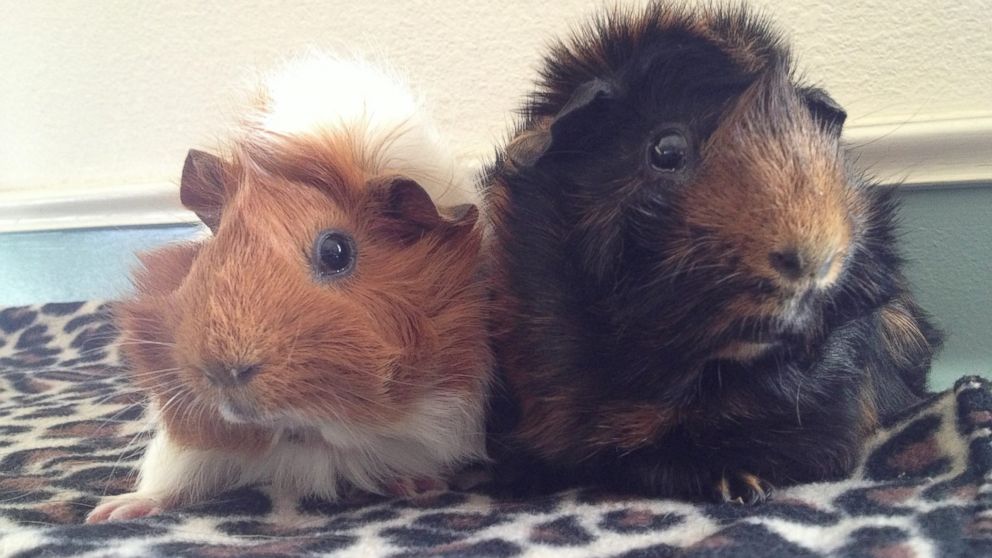 Morrissey added that "they are a team" and work together to "squeak and squeal" to let the sanctuary staff know when they want more food.
Estella and Pip will be staying at the sanctuary, which is their "forever home now," Morrissey said.