— -- This 6-month-old kitten holds his own among 23 support dogs.
DOG the cat, pronounced dee-OH-gee, isn't just named after canines, he also thinks he is one.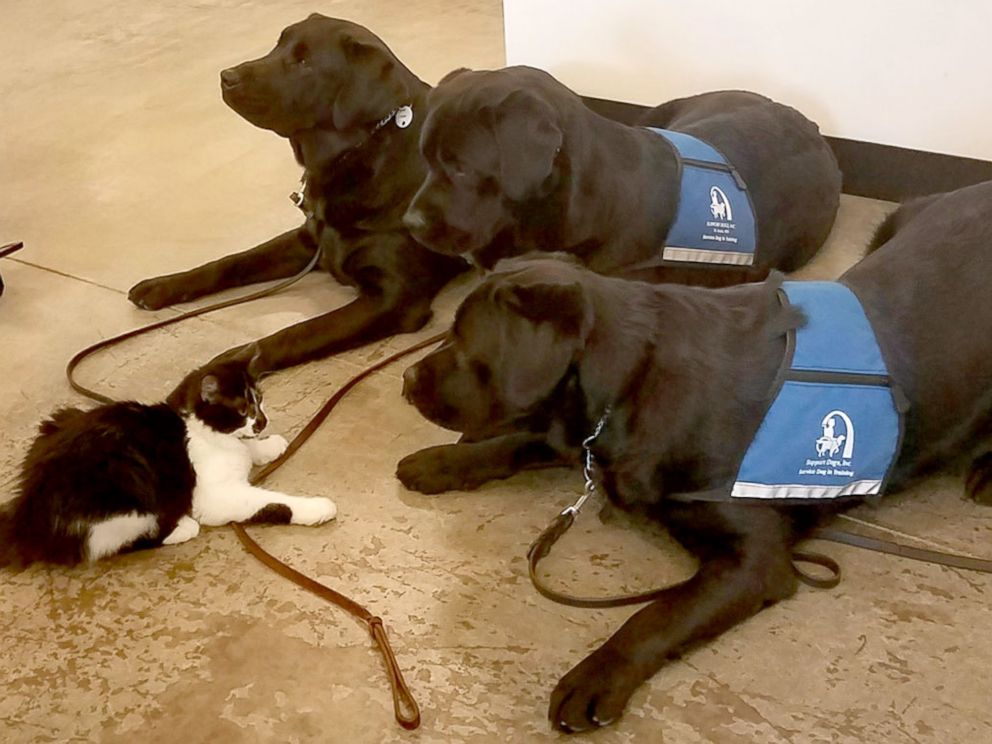 The friendly feline lives at Support Dogs, Inc., in St. Louis, Missouri, and helps train the pups.
"He rules the roost. He is the boss," owner Anne Klein told ABC News.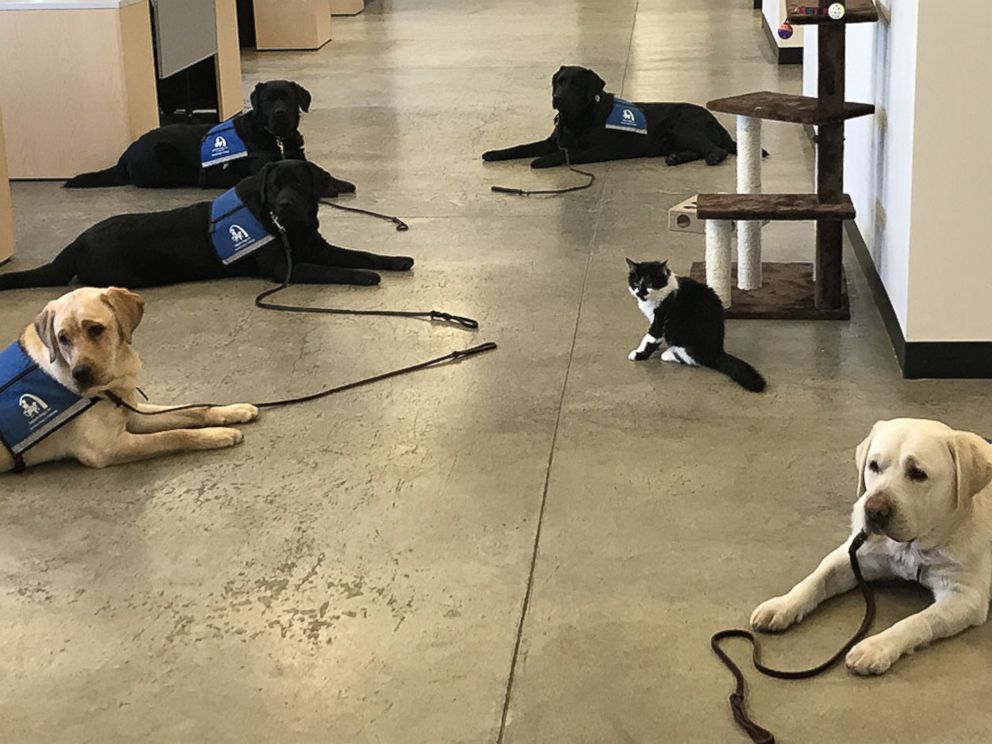 Klein said DOG has become a "training tool" for the assistance dogs as they through their two-year training process to be placed, free of charge, with people who have mobility issues, are deaf or hard of hearing. The dogs are also used in courtrooms during difficult situations for children.
"In our training, our dogs have to be so well-behaved and not be reactive in many situations, so when a cat goes scampering in front of them and they're in a down-stay, the command, they don't go running after him," said Klein. "They have to be well-behaved and not get distracted. He'll go scampering by and they have to be good, obedient."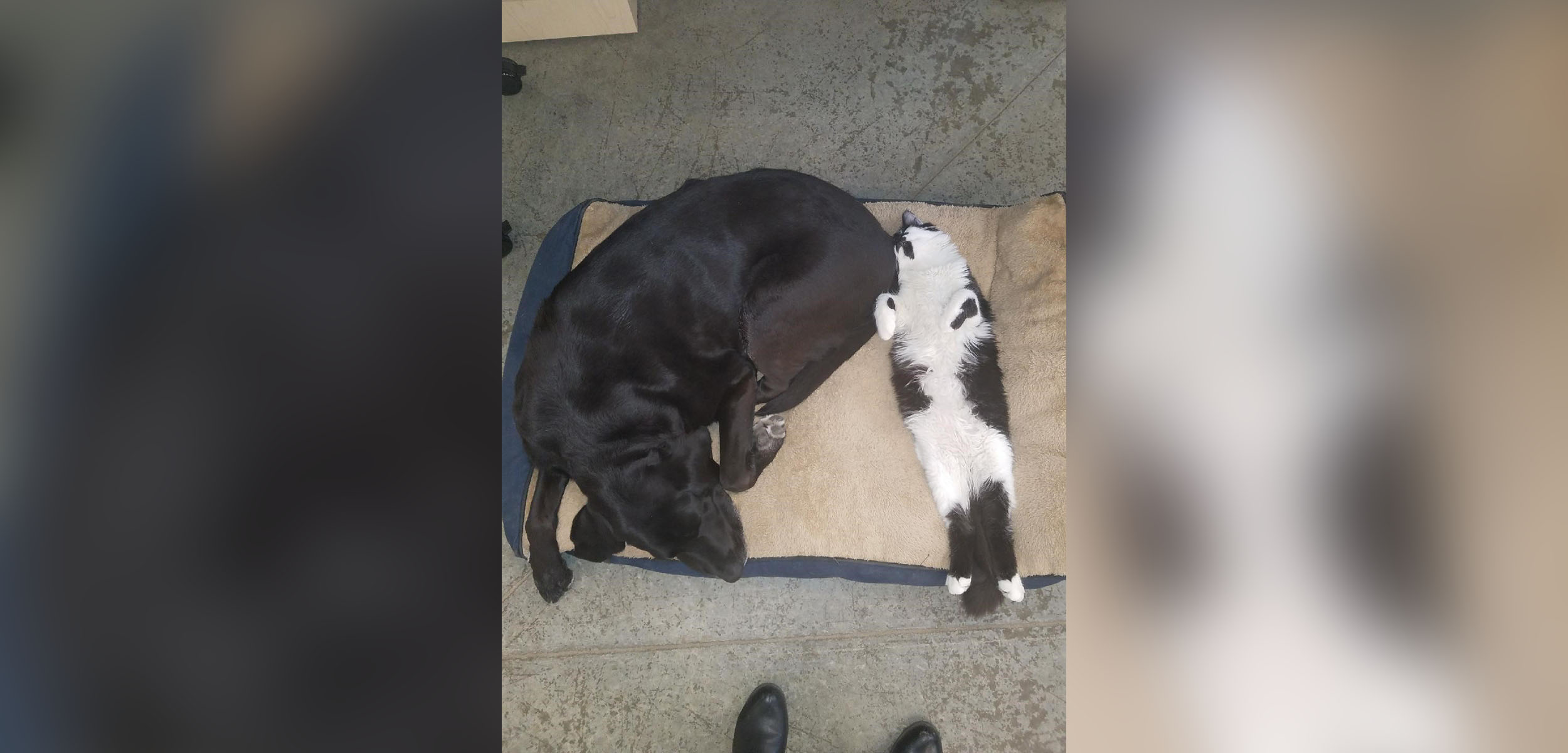 DOG certainly gives them a run for their money. Klein said he loves to pull at the pup's tails and bat at their noses.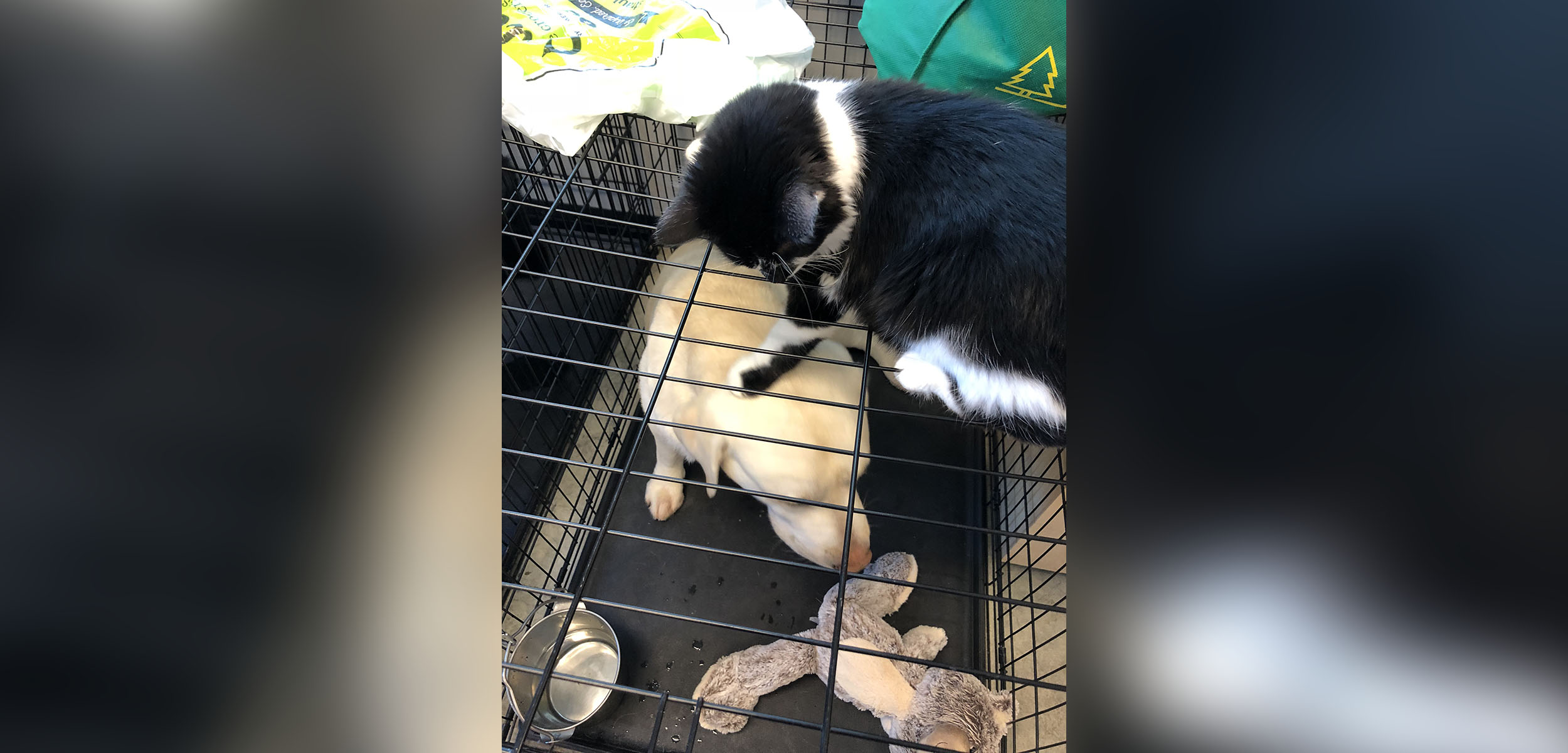 But mostly, "he'll just snuggle up with them on their dog beds," she said.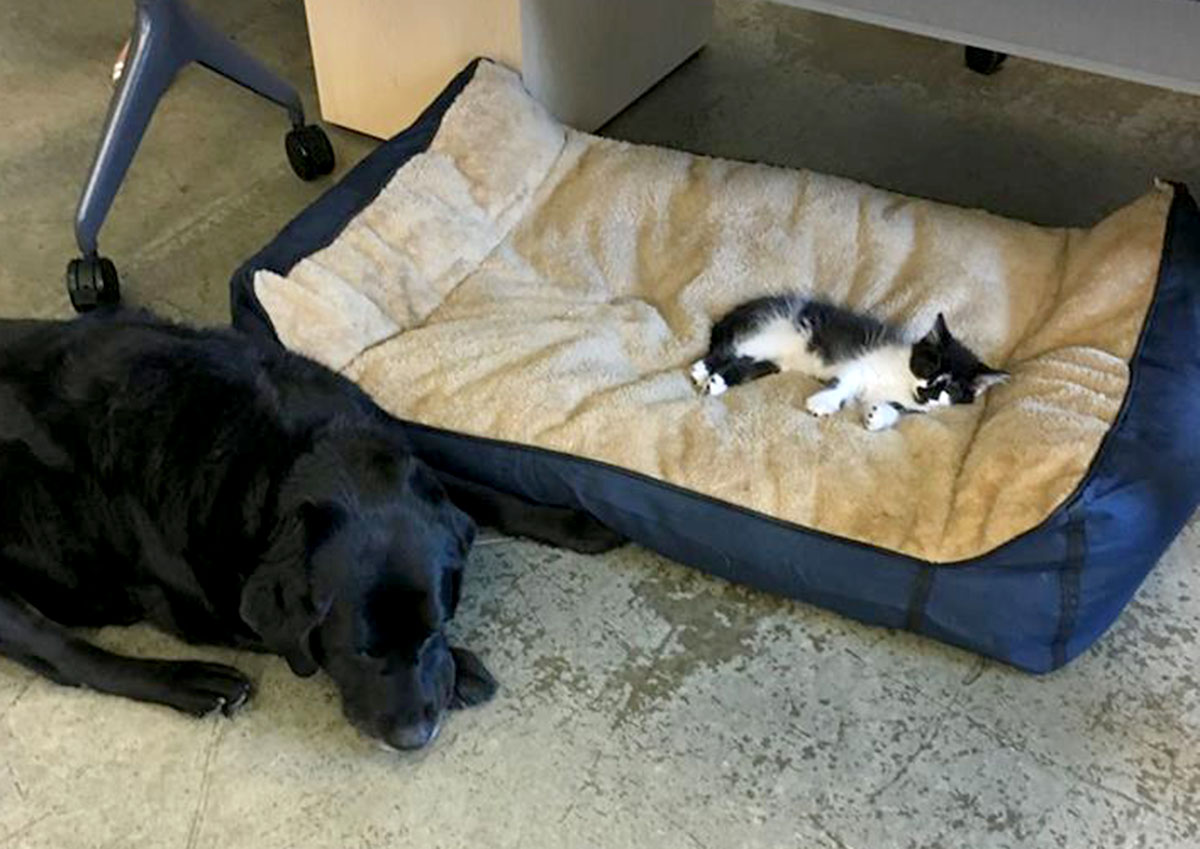 The kitten has a 5-foot-tall kitty condo in the middle of the office where he lives. Klein said when her staff returns in the morning, you can tell right away how rambunctious DOG has been overnight.
"Oftentimes when we come in the morning, he's taken push pins off our bulletin boards and rearranged our papers," she said with a laugh. "We're not sure what he's doing at night but he's rearranging things to his liking."
Despite his pesky behavior, "He's certainly won the hearts of lots of dog lovers," Klein said of everyone in their office.
"He's definitely earned his keep, even though he's cat," she added.