— -- A small, yet extremely kind gesture, made one family's day when a group of ironworkers sent a "get well soon" message to their little girl battling cancer just outside her hospital window.
"I thought it was amazing and the coolest thing ever," said mom Ginger Keith told ABC News. "I just thought it was really sweet that they would take the time to do that. I know they are working really hard to get things going, but it was really cool what they did for all those kids and for her.
"I took a bunch of pictures of it and sent them a box of pastries."
Keith of Arnold Missouri said her two-year-old daughter Vivian was diagnosed with acute lymphoblastic leukemia on February 18.
Since then, the toddler has been receiving treatment at St. Louis Children's Hospital in St. Louis, where her mother said she spends most of her time looking out the window at the workers down below.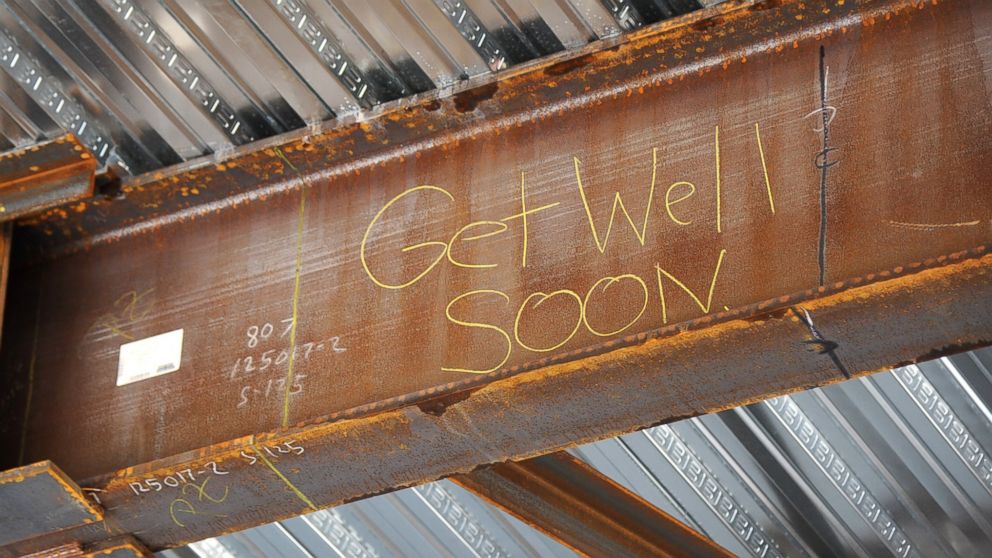 "The construction is actually a building that will attach to the children's hospital," Keith said. "She [Vivian] likes to play on the cot up against the window. One day she was waving and we noticed them trying to get our attention."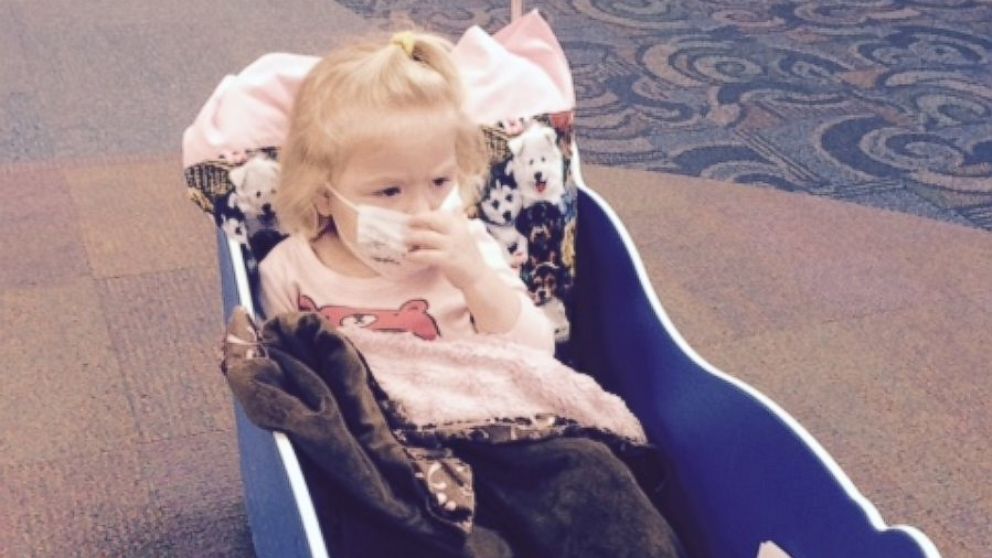 As Vivian and her family looked out, they noticed a metal beam that read the message 'get well soon.'
"At two-and-a-half she doesn't know what it means," Keith said. "But it was important for the other kids in the hospital who are looking out their windows as well. We told her [Vivian], 'They want you to get better so you can go home' and she said 'Yea I go home.'"
Greg Combs, a father of two, said he and his fellow ironman, Travis, wrote the note for Vivian and the other children at the hospital to see.
"We see the kids waving at us and stuff," he said. "She was waving at us and making faces. She was sweet and made us smile. We wrote 'get well soon' on the crane and put it passed her window. I guess we made her day that's the most important thing."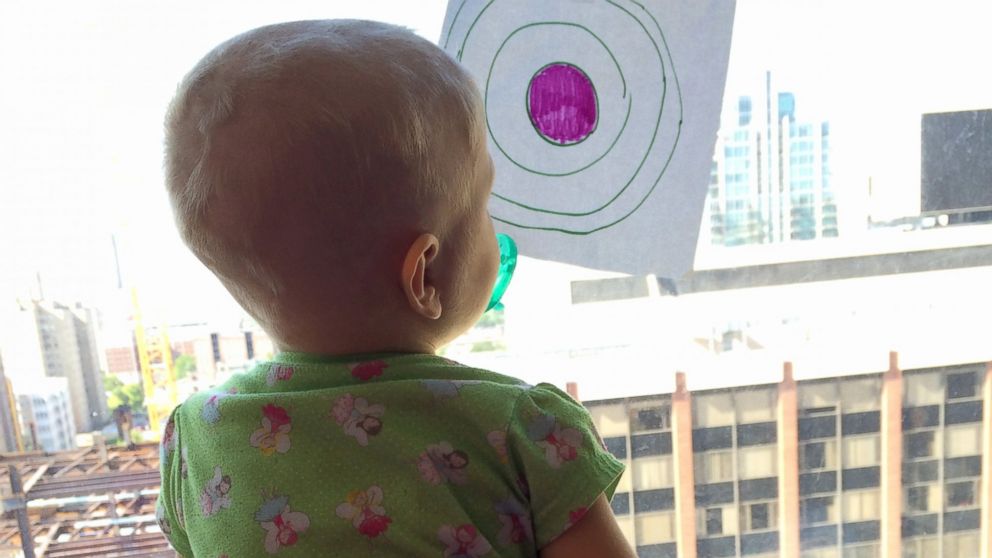 On August 29, Combs met the Keith family in Vivian's hospital room where Ginger Keith was able to thank him in person.
"They just said they did it because they'd stop, realize where they are, and see all the kids waving," Keith said. "I guess Greg really took an interest in Vivian.
"He said he saw this little girl in the window and when she wasn't there, he missed her and I thought that was just the sweetest thing."
Keith said she hopes her family's story will inspire others to perform more kind gestures.