— -- The babies coincidentally named Romeo and Juliet, born just 18 hours apart in the same hospital via the same doctor, had a Shakespeare-themed photo shoot to bring their star-crossed relationship full circle.
Romeo's parents, Morgan and Edwin Hernandez, and Juliet's parents, Allan Umana and Christiana Shifflett, reunited on Friday to create a lasting memory of the happy coincidence in a photo shoot. The precious newborns were adorned in Romeo and Juliet-inspired attire with a gold crown and flower crown, posing atop antique-looking books.
"They did great, which is rare for non-twins to be snuggling together," the hospital's newborn photographer, Cassie Clayshulte, told ABC News about the follow-up meeting and photo session. "They held hands and nuzzled each other and they didn't cry until we took them apart."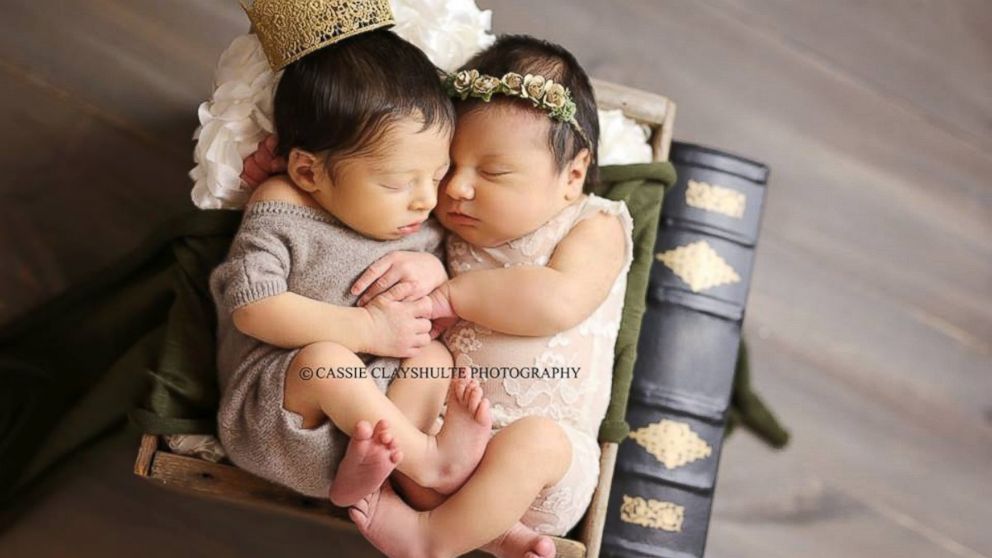 The babies were both born last week at Coastal Carolina Hospital in Hardeeville, South Carolina, delivered by the same doctor. After they were born, they were placed in rooms next door to each other.
"The families have become very good friends and it's a unique way to capture this time of their lives," said Clayshulte.
"I was a little hesitant because newborns are always sleeping in photo shoots and the way that could appear with how the actual story ended might look a little morbid," she added. "But everyone has been very positive to it. I mentioned it to the parents and they said 'I don't care what anybody else thinks. We don't think it looks that way and they'll come out so cute.'"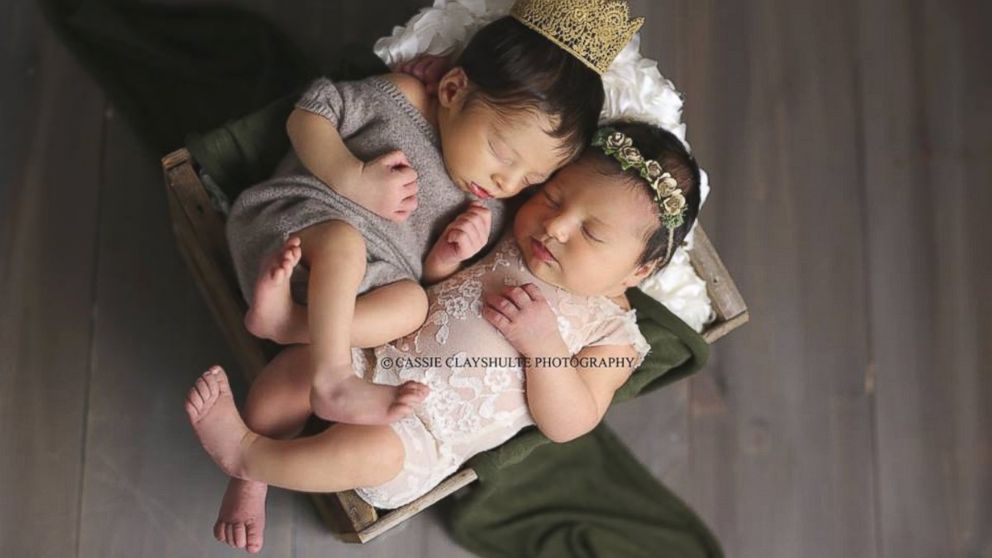 Romeo and Juliet's parents had never met and had no idea about each other's chosen names until the story became an internet favorite.
"We had picked the name out months ago," Shifflett, of Bluffton, previously told ABC News. "We wanted a J name to go with our son's name, Jonas. We picked Juliet because we were watching the TV show 'Psych' and the character's name is Jules."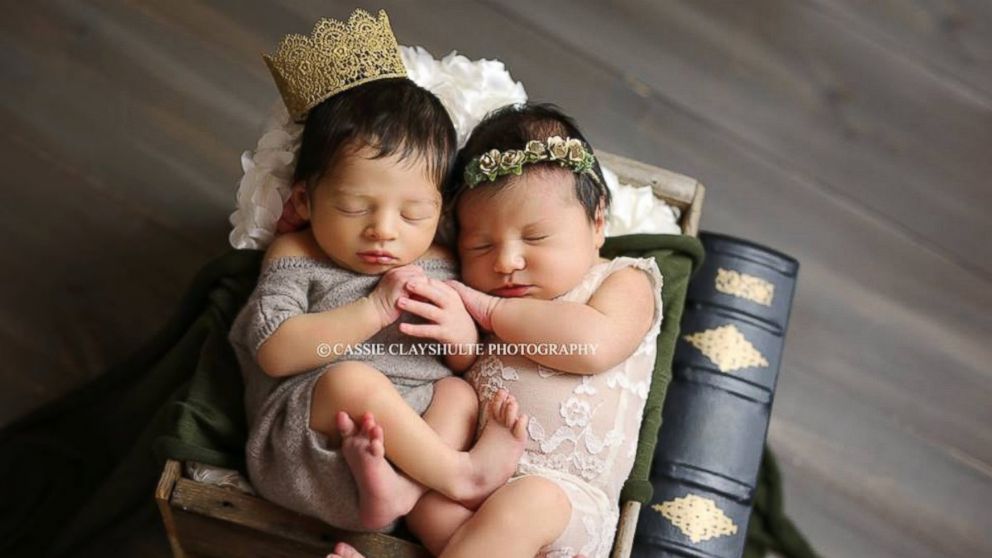 The Hernandez family also had their name chosen months ago.
"It's funny because we didn't even name him Romeo after Shakespeare," said Morgan, 24. "We named him after a singer named Romeo Santos that my husband and I both love."
Clayshulte said one of the families has to move out of South Carolina soon for work, but they're still discussing getting the little "lovers" together again next year to celebrate their first birthdays.