— -- Natalie Gelbert was devastated to learn that her husband, Chad Gelbert, mistakenly donated her wedding dress when he dropped off his daughter's old baby clothes.
"I have a 7-year-old stepdaughter, and we were packing up all her baby stuff," Natalie, 25, of Bahama, North Carolina, told ABC News. "My dress was in the storage room. He put it in a bag for me to take to the cleaners to preserve it. But then he packed the car with the Goodwill stuff and went to drop it off, and everything was in the same-looking bag, and [he] didn't realize he was dropping off my wedding dress."
Chad took the clothes to Goodwill Community Foundation (GCF) Donation Center, which has no affiliation with Goodwill Industries, in Durham on March 4. But Natalie didn't realize it was missing until March 20 when she was about to take her dress, which she wore to the couple's 2015 wedding, for cleaning.
"I was going out to eat near where the dress-preservation place was on the other side of town, and I went to look for it and didn't see it," she recalled. "And that's when my husband's face turned completely pale, and he ran down to the car to check and realized what he had done."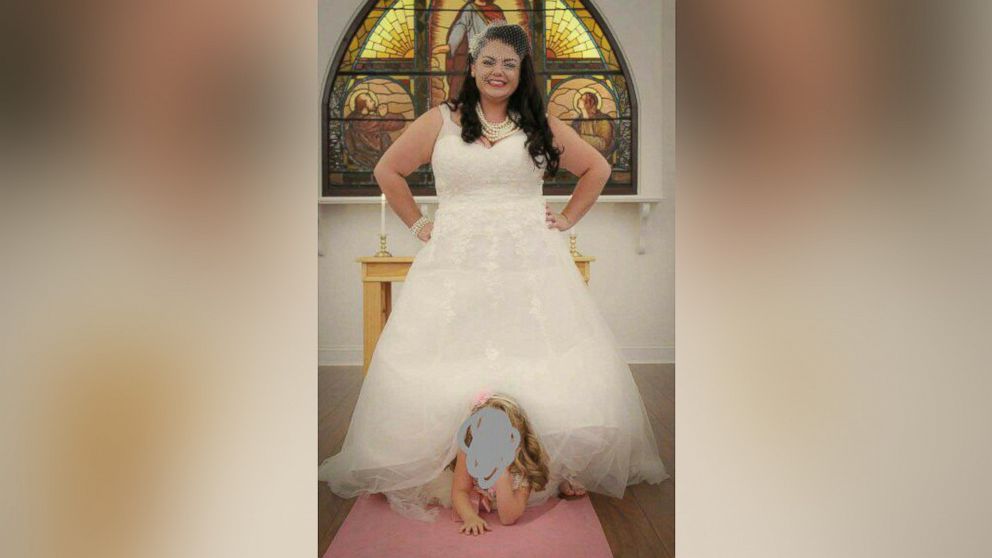 Needless to say, Chad was in the doghouse for awhile.
"I didn't speak to him for a day, but I forgave him," said Natalie. "It's OK. It was a complete accident. But that was my initial reaction because that's my wedding dress."
As soon as the two realized the mistake, they raced to the donation center to see if the dress was still there. Sadly, it was not.
"I went there after work and I talked to the manager who said there was an employee that confirmed a dress with my description being sold," Natalie said. "They said she remembered my dress, and they think it had been sold for $20 or $25 on discount because it was dirty on the bottom."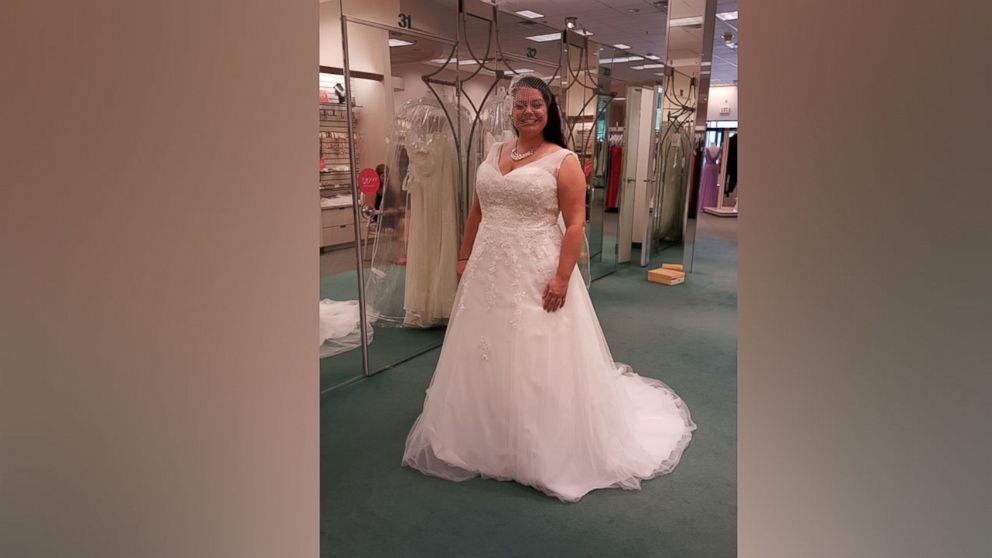 Natalie was in shock at first. But she quickly decided to take charge of the situation, turning to social media for help locating the dress' buyer. Since her Facebook post on March 21, it has had more than 30,000 shares and the story has made international headlines.
The story's going viral has yet to help produce any serious leads on who bought the dress, but people have come forward offering to help.
"I've had three ladies tell me they would be willing to donate their wedding dresses to the person that has mine in exchange for mine" getting returned, Natalie said. "I had a lady write me yesterday and tell me she'd be willing to buy that person the same exact dress, brand new from David's Bridal, for the return of mine.
"The dress is dirty. It hurricaned on my wedding," Natalie added. "But I didn't care. I still went outside and the bottom got a little dirty. There is lipstick still on the side of it. I wore it and danced in it. Nothing will replace that being the dress I wore on my wedding day."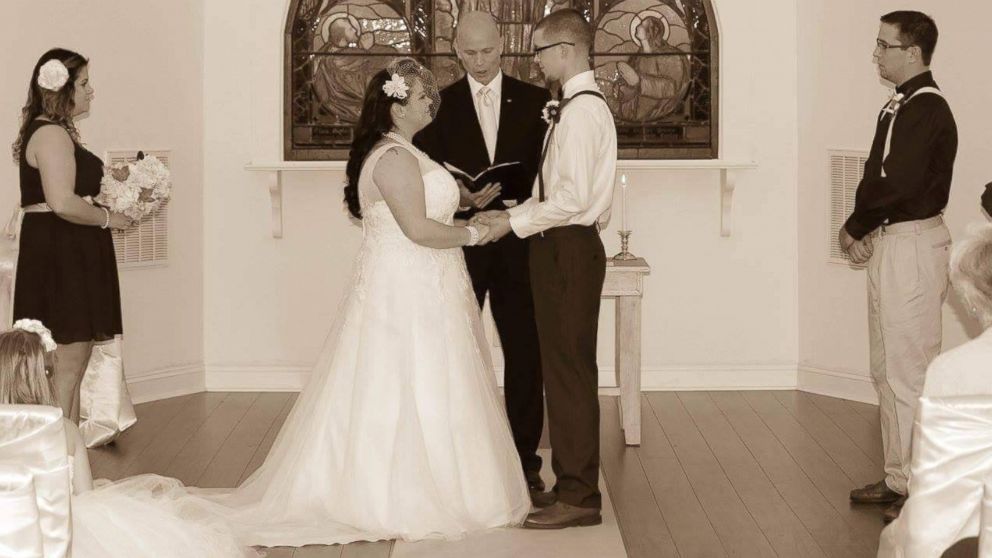 Natalie is still hopeful the person who bought her dress will come forward, especially since she's sweetening the deal.
"Even before these rewards [offering a new dress] came up, I had already made the decision that if someone were to come forward, if they were really a bride that found an awesome deal at Goodwill, I'd let them go ahead and wear the dress and then give it back to it to me," she said. "At this point, with people having rewards and stuff, I think people would want a new dress. I'm just hoping it's not someone trying to sell my dress."
A spokesperson for GCF told ABC News, "If we find the missing wedding dress we will get in touch directly with the responsible party. It's our policy to always return an item that was inadvertently donated, if we still have it."