Looking to pour something different this holiday season but reluctant to see your friends squint their eyes at the wine label? Then offer familiar varietals but, for a twist, make them organic.
Interested in
?
Add as an interest to stay up to date on the latest news, video, and analysis from ABC News.
Organic wine consumption has maintained a steady growth rate worldwide in the last few years, according to the International Organic Accreditation Service, Letis, owing to both an increased consumer interest in eating healthier foods and more options available in stores. Some say, the wines simply taste better too.
"Organic wines in general taste more transparently of where they are from than conventionally made wines," said Michel Robert Abood, owner of Vinotas Selections, an importer that specializes in selling organic and biodynamic wines.
Wine Champions 'Victory' for Hillary Clinton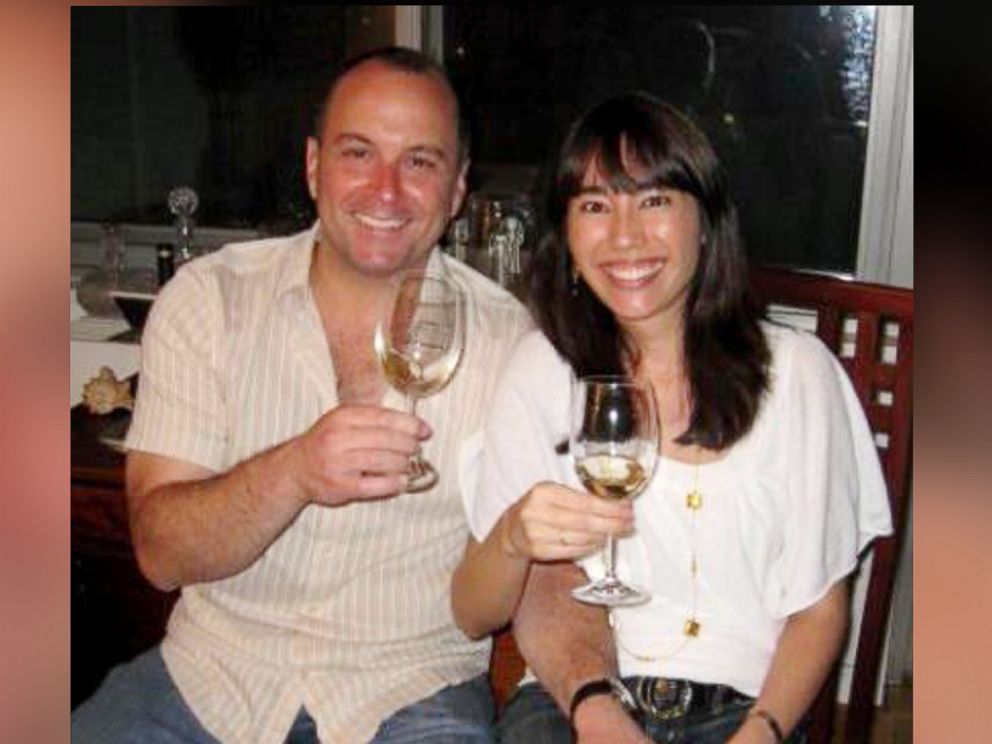 Biodynamic wines, for the uninitiated, take "things one step further," said Abood. "They're using all natural cover crops and animals to create an ecosystem in the vineyard and incorporating phases of the moon."
Abood told ABC News that he developed an interest in and preference for all natural wine production after learning about the various synthetic chemicals used to control pests at conventional vineyards.
"You are what you eat but you're also what you drink," said Abood. "I was tired of seeing companies produce wines that are basically pesticide soups."
But despite plans to brine and roast a free-range, heritage turkey this Thanksgivukkah or attempts to recreate grandma's famous Christmas pudding from scratch, many Americans forget their all-natural preferences when it comes to choosing holiday pours.
"It's so funny," said Veronica Moreno, chief operating officer at Vinotas Selections. "People are open to exploring new cuisines and foods at their farmers' market, but then they are hesitant to try new wines."
50 Shades of Grey Wine Destined to Be Guiltiest Pleasure Ever
To demystify the selection process, Abood and Moreno offered their recommendations for delicious organic and biodynamic wines to pair with Thanksgiving, Christmas, New Year's and all of the holiday parties in between. The best part? Most retail for less than $20.
Thanksgivukkah
"My go-to is bubbly ... and Beaujolais because it tends to have nice fruit with good acidity and holds up to a variety of flavors and textures," said Abood.
For bubbles, he recommends Pascal Pibaleau's La Perlette, which has a "nice earthy fruit-driven and very dry" flavor that pairs well with a variety of hors d'oeuvres and latkes.
For white, Tripoz Macon is an unoaked Chardonnay from Burgundy that pairs nicely with turkey.
For red, Pascal Pibaleau's Heritage d'Aziaum is "medium-bodied blend of Malbec, Cabernet Franc and Gamay" that can complement turkey or brisket.
A holiday party buffet
For bubbles, "rosé Champagne always connotes festivities, and this one won't break the bank [it's under $50]," said Abood, recommending Champagne Bourgeois-Diaz Rosé, for its dry, fruity, qualities with good acidity and minerality.
For white, Jean Aubron's Muscadet Cuvee Elegance is a "light white wine from the Atlantic coast of France," he said, adding that it's very dry and minerally, so it drinks nicely on its own but is versatile enough to go with a variety of buffet dishes.
For red, try Empordalía Sinols Negre, a light-bodied, fruity wine from Northeastern Spain, which pairs well with a variety of passed hors d'oeuvres or meaty mains, said Abood.
Christmas dinner
For white, try Aubron Muscadet, which Abood says is "good as light white aperitif" that can be paired with oysters, shellfish and other seafood. Serving turkey with chestnuts? Try Tripoz Macon, which pairs well with most white meat dishes.
For red, Terres Georges Et Cetera is "medium-bodied, with dark fruit, long length," and "lush but balanced," making it the perfect foil for prime rib roast, roast duck, goose, pheasant, roast lamb or ham.
New Year's bash
"Champagne Bourgeois-Diaz Brut pairs nicely with foie gras, gravlax, oysters on the half shell, caviar, puff pastry appetizers, and more," said Abood. "It's New Years -- drink it all night!"
Lastly, remember that choosing wine is all part of the holiday fun.
"Wine shouldn't be an intimidating thing," said Moreno. "It's meant to be shared with friends and family. Try new wines. Explore! And most importantly, drink what you enjoy."