— -- The latest dessert trend is here, and it's called the Raindrop Cake.
The Raindrop Cake, brought to New York by 36-year-old Darren Wong, is exactly what it sounds like: a cake that looks like an gigantic raindrop. The cakes are made out of natural spring water and agar, a vegan substitute for gelatin, topped with a black sugar syrup called Kuromitsu and a roasted soy flour called Kinako.
Wong, who is a senior strategist at 360i, told ABC News that the Raindrop Cake is inspired by traditional Mizu Shingen Mochi from Japan. While the Raindrop Cake creator isn't a trained chef, it turns out that his love for baking runs in the family.
"My dad is a baker, so I've been around it my whole life," Wong said.
Wong's Raindrop Cake business came to be after he saw a variation of the dessert pop up in Japan. Wong was excited for the trend to make its way to the United States, but when that didn't happen, he decided to start making the cakes himself.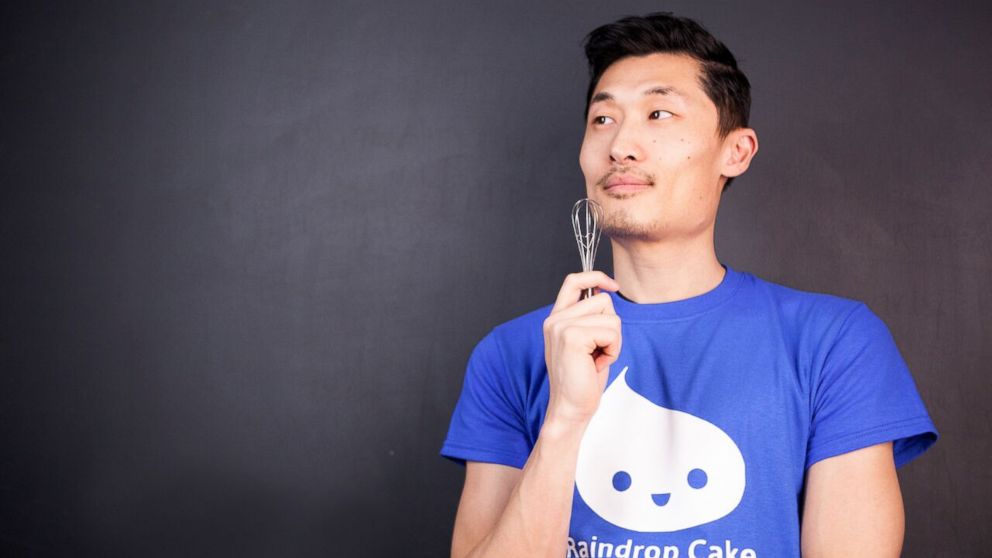 "I love Japanese cuisine because of it's simple ingredients and stunning presentation," Wong said. "That's what caught my eye about this dessert when I first saw it. [The Raindrop Cake] was a popular dessert in Japan and [I wanted to] introduce Western culture to a different style of dessert."
The Raindrop Cake made its debut in the United States last week at Smorgasburg, an outdoor food market in Brooklyn, and it was an enormous hit. Wong sold out of all 700 Raindrop Cakes that he prepared for the event, and according to him, the demand was much higher than the supply.
"We could have sold more but we are limited in our production capabilities at the moment," he said. The cakes cost $8 apiece.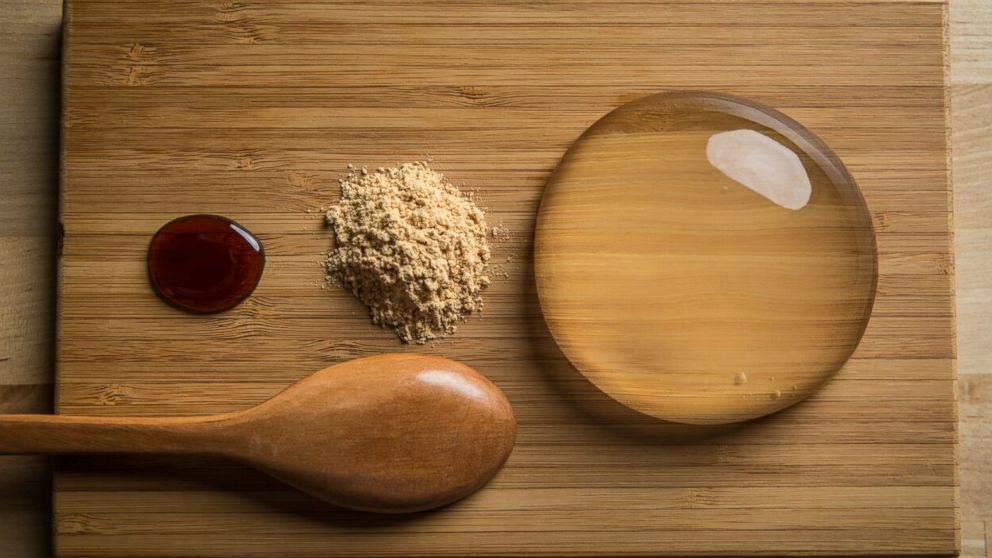 While there are currently no plans in place to expand his Raindrop Cake business, Wong is excited that his product is being so well-received.
"I don't happen to know if it's popular in other countries, but I have been getting media inquiries from other U.S. cities as well as London, Singapore, Indonesia and Germany," Wong said.
"I think Raindrop Cake is a fun and playful food experience," he continued. "It's really important to me that people get a little smile on their face when they try it."