Basketball Player's Surprise Court Reunion With Soldier Brother 'Best Xmas Present I've Ever Gotten'
The brothers were reunited just in time for the holidays.
December 20, 2016, 12:45 PM
— -- The Notre Dame men's basketball team's 77-62 victory against Colgate on Monday was hardly the highlight of junior guard Matt Farrell's night.
The 21-year-old player was surprised after a game to see his soldier brother's face in a video message to him on a big screen at the school's arena in South Bend, Indiana. Soon after that, Army 1st Lt. Bo Farrell, 26, walked out of the team's locker room, onto the court and into his brother's arms.
Bo Farrell had been deployed in Afghanistan since May — the last time he saw his brother before his deployment. He coordinated his surprise visit with the United Service Organization, a nonprofit organization that helps connect service members and their families, and the Notre Dame athletics department for nearly two months.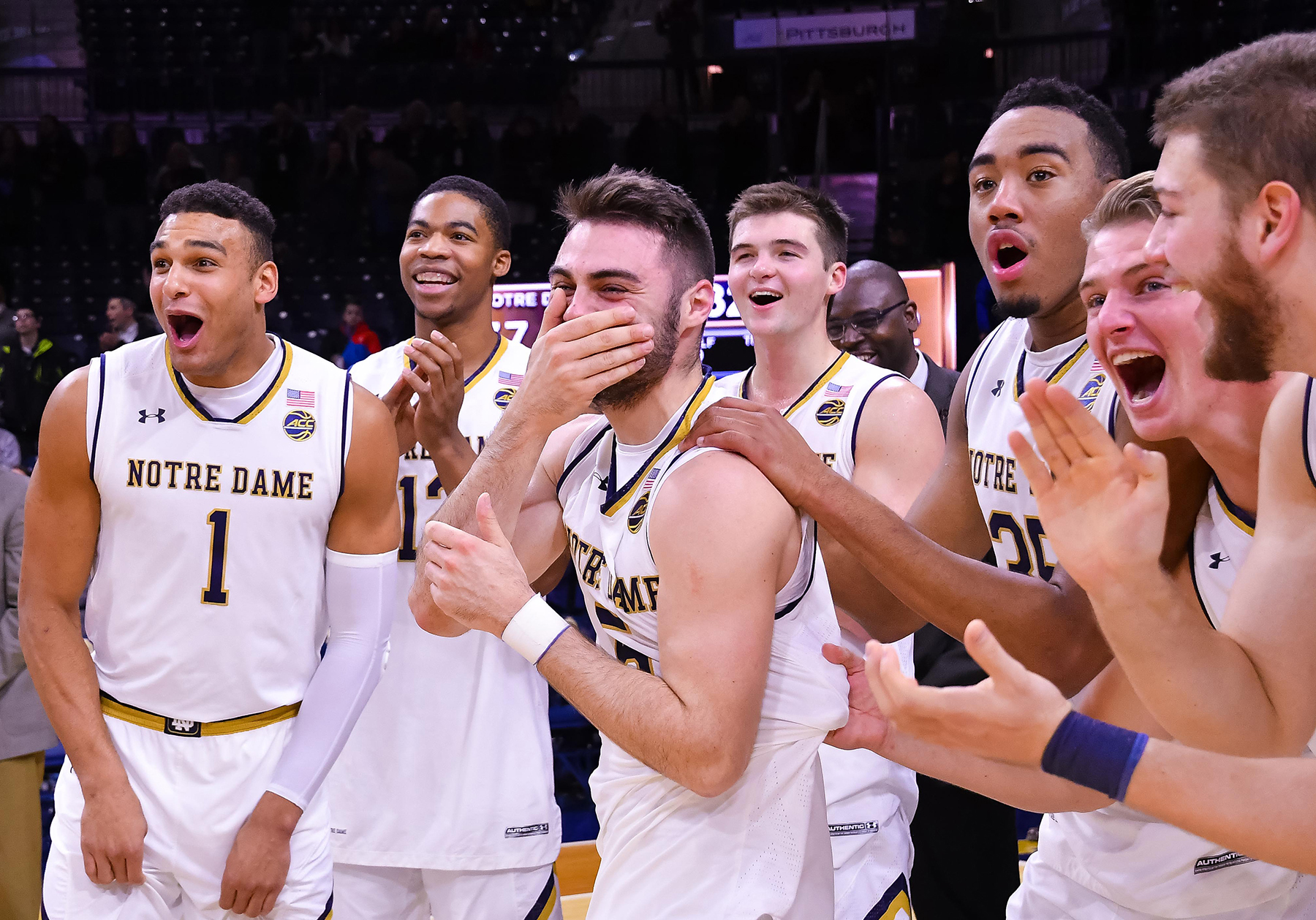 In that time, he had to keep his plans a secret to everyone in his family except for his grandmother and a few aunts, he told ABC News. He even told his younger brother that he would not be able to reunite with him until February.
"I had to keep it a secret because we have a very big family and some of them can't really keep secrets, unfortunately," said Bo.
"Up until the day of, I would say only about 15 people in the university knew about it," said Aaron Horvath, the digital platform manager for the university's athletic department.
Horvath was the brains behind the operation. "It worked out better than we expected. Matt is a pretty laid-back Jersey kid, so we didn't expect him to cry, but he started crying before Bo actually told him he was here," he said.
The Farrell brothers described the moment as surreal.
"This is a game that I'll probably never forget," Matt Farrell said. "I didn't even know. I just wanted to go over and hug him and just talk to him."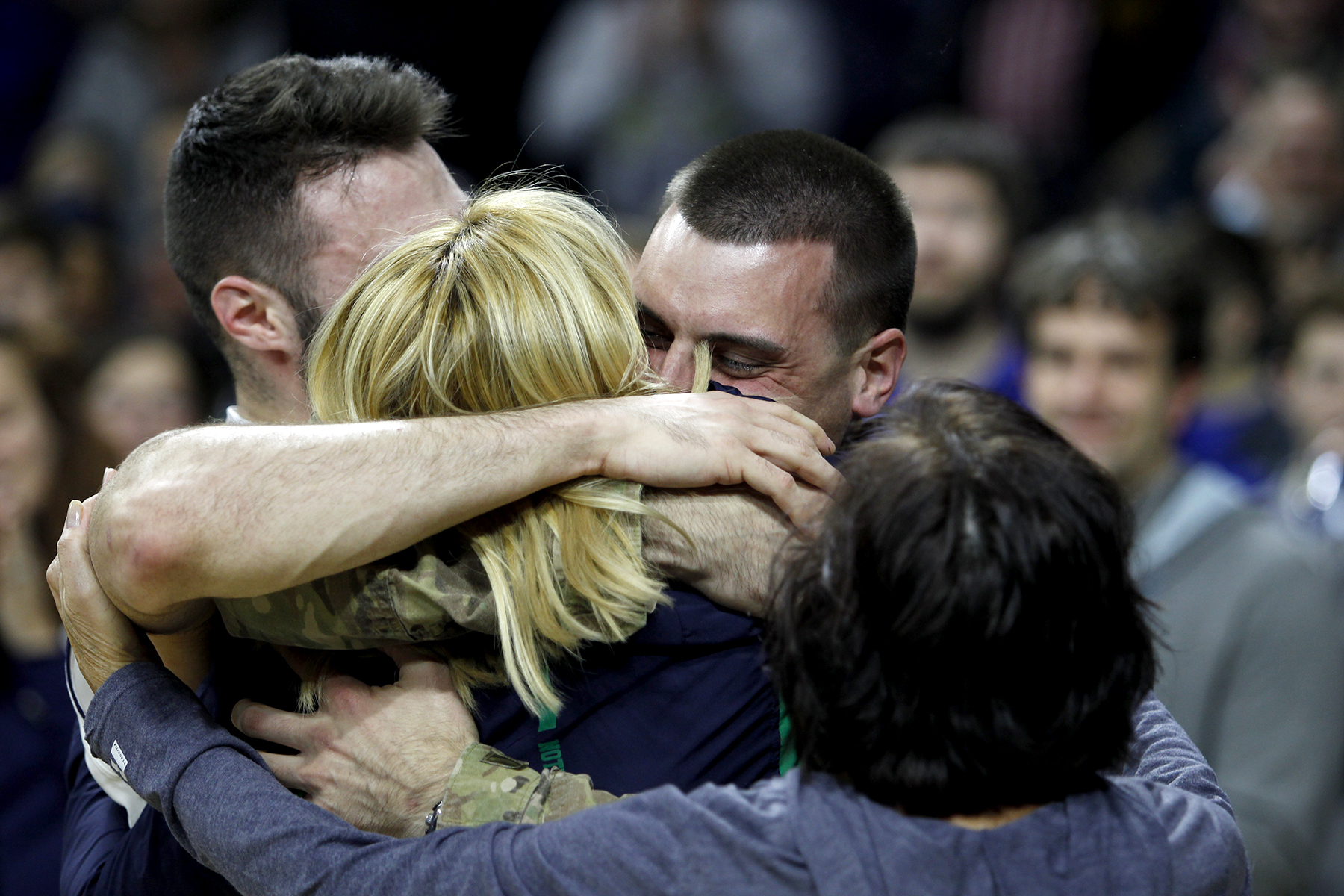 He added, "This is the best Christmas present I've ever gotten. I can't wait to be at home and just be around him and spend the holidays with our family. Being close to family is really important to us."
The brothers said they talk almost every day despite the time difference between Afghanistan and South Bend. "He's just been my role model for a long time now," Matt Farrell said of his older brother.
Bo Farrell said he and his brother grew up Notre Dame fans. "My grandfather graduated from there back in the '50s. So Matt is the second Farrell to go to Notre Dame. It's always been a blessing to see the name on the back of his jersey," he said.
Bo Farrell is currently on leave and will spend a few weeks in New Jersey with his family before returning to his station in Fort Hood, Texas, then to Afghanistan.