— -- A newlywed couple from Hamilton, New Jersey, said they were recently moved to tears after a group of strangers arranged a free wedding for them in less than two days after learning that the bride's mom didn't have much longer to live.
The bride, Erica Meyers, told ABC News that her mother, Alicia Reyes, has been battling ovarian cancer for the past three years. Erica said that her mom's cancer recently metastasized, and just last month doctors said she might only have a few more weeks to live.
So Erica and her husband, Darrell Meyers, scrambled to plan a city hall wedding for March 3 in the hopes that Reyes could witness her daughter being married before it was too late.
Just two days before the wedding, Erica said she asked a coworker -- whose sister and brother-in-law are professional photographers -- if they could take pictures at the city hall. She'd never met them before but had seen their "beautiful photos" on their website, Erica said.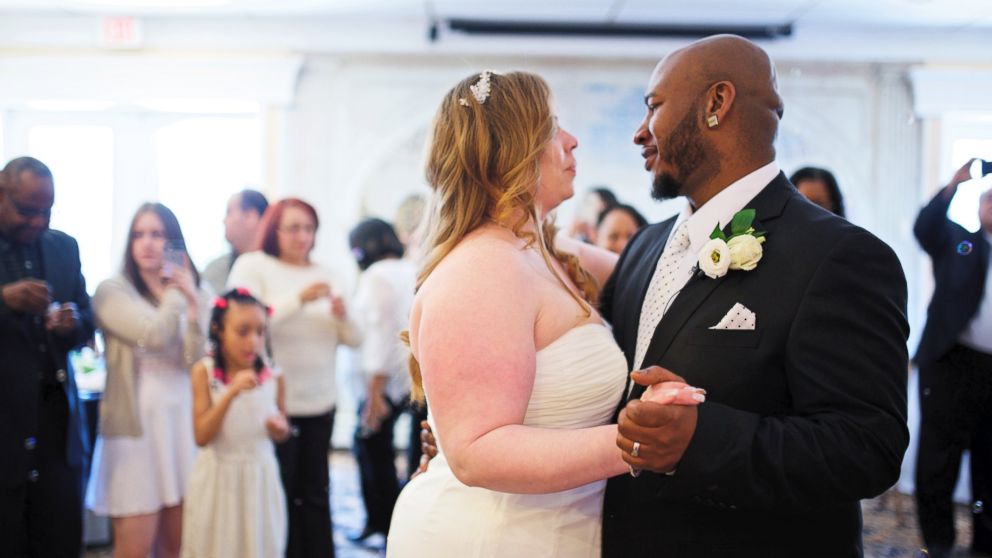 "But when Erica told us, 'This is supposed to be a happy time for me, but I'm shopping for wedding dresses and for a funeral home at the same time,' we knew we had to try and do more for them," said wedding photographer Andrew Lydick.
Andrew and his wife, Abigail Lydick (the sister of Erica's coworker), told ABC News today that through their contacts, they were able to arrange for a rose garden venue, limo, makeup artist, DJ, minister, flowers and catered food -- all donated to the Meyers for free -- in less than two days.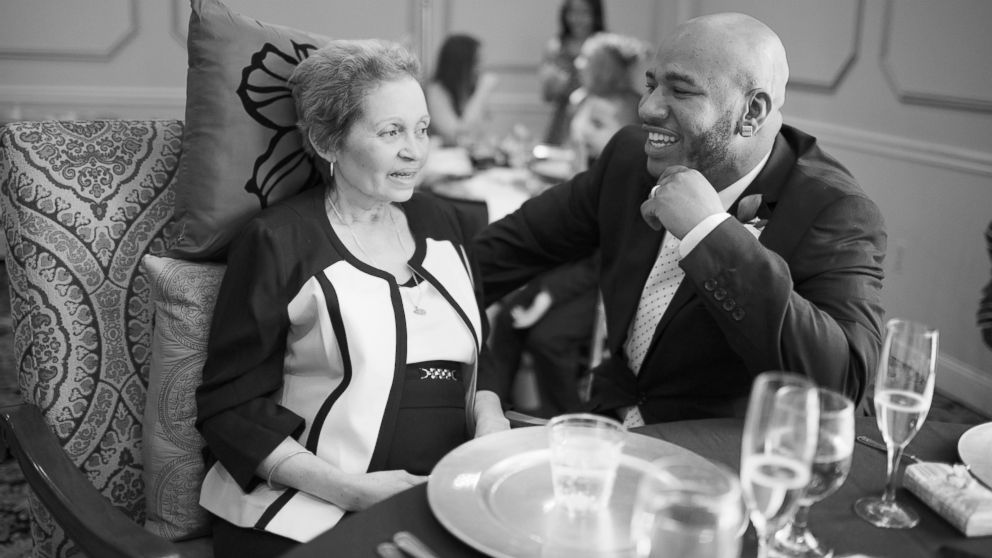 So on March 3, rather than a small city hall wedding, the Meyers were treated to a gorgeous rose garden ceremony and reception.
"It still gives me the chills," Erica said. "All these wonderful people, this compassion from all these strangers, that's what made it so beautiful. And the memories Abigail and her husband captured for us, it was priceless."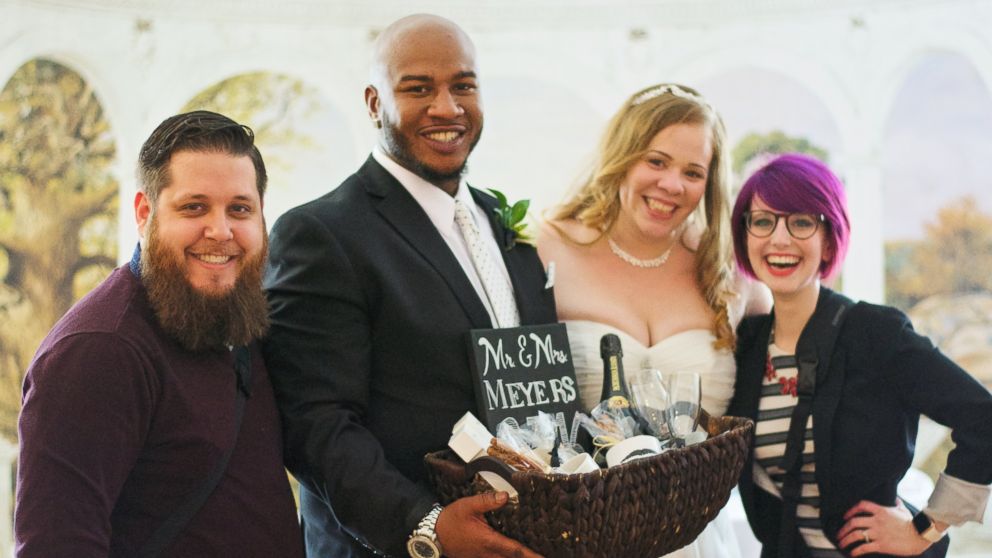 Erica's favorite photo from the wedding was a candid moment that Abigail captured after her mother saw her in her gown.
"Her mom lit up as soon as she walked in with that gown," Abigail said. "She immediately asked for help to stand up to take a picture with her daughter and everyone was shocked because she was pretty weak but she still was determined to get up. She got up and collapsed on Erica with the biggest smile on her face. It was so beautiful to witness and photograph."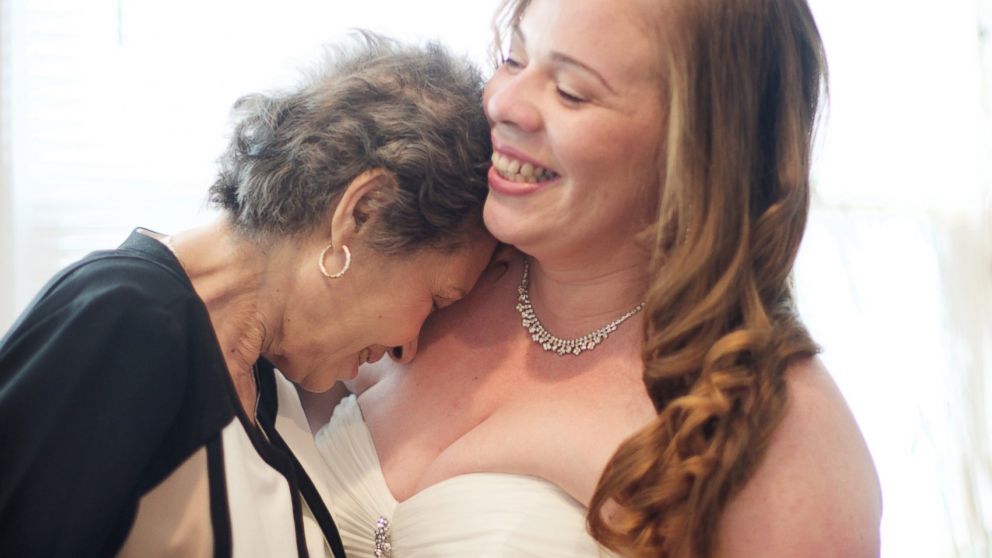 Erica said that she was "so grateful" for the Lydicks and all the vendors who made the special day happen for her.
"Literally less than a week after that, my mom couldn't get up anymore, so it's incredible she got to experience this before that happened," she said. "You know, life and people can be so cruel sometimes, but this just goes to show there is so much good left in this world."