— -- When Charlie Bator and Ali Marintzer saw a tornado in the distance on the night of their high school prom, the two students turned it into a one-of-a-kind photo opportunity.
Bator, 18, and Marintzer, 15, were taking photos before their prom Saturday night at Marintzer's home in Wray, Colorado, when a tornado siren started going off outside. Once the siren stopped, the couple went outside and saw a tornado in the far distance.
The couple decided to take advantage of the strange timing and got Marintzer's mom, Heidi Marintzer, to snap a photo of them in their prom gear in front of the tornado.
"It was far enough away that we knew we were going to be OK," Bator told ABC News.
The teenagers also snapped selfies in front of the twister.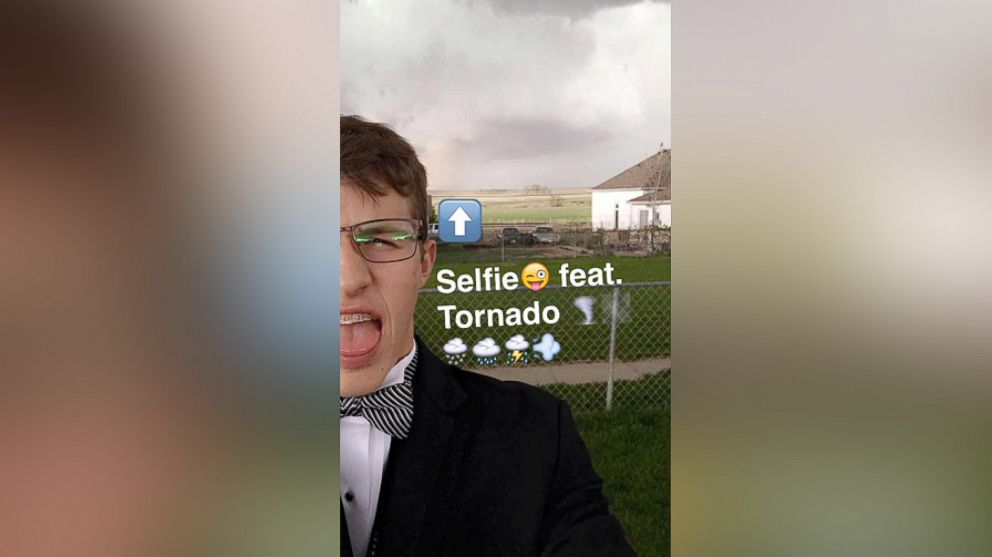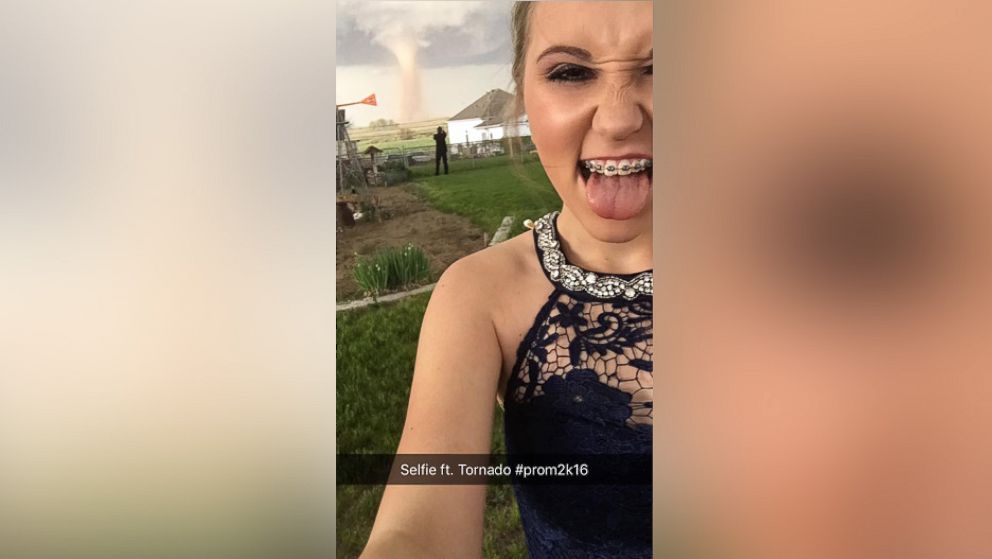 Heidi Marintzer told ABC News that tornadoes aren't an everyday occurrence in their rural area and the tornado was in open land about three miles away from their house before they took the photo.
"It was quite a ways away and I knew they'd be safe," she said. "They went on to the prom and had a fabulous night."